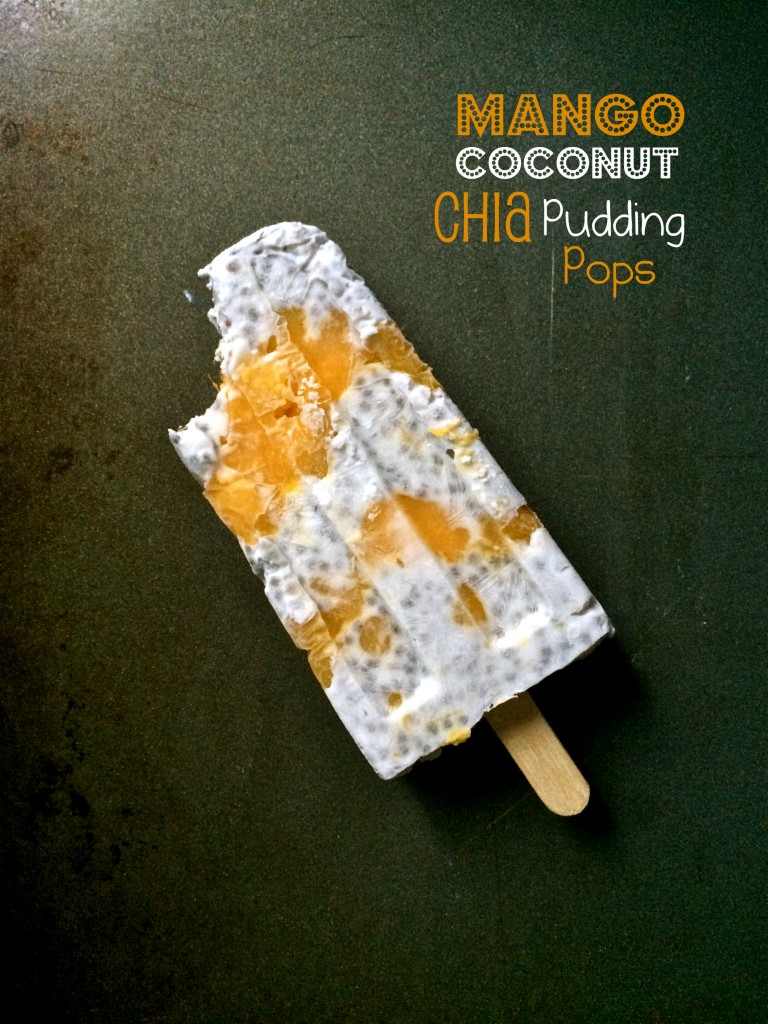 Frrrrrriiiiiieeeeennnnnddddssss!
Oh, how I've missed you! I had not intended to be gone this long, but despite the fact that I jetted home from Thailand over two weeks ago, it's taken just as long for my brain to return from vacation mode. Plus I was rather preoccupied with ridding myself of wicked jet lag, seeing all of the faces I'd missed while I was away, catching up on Game of Thrones, and getting my froyo fix (obvi). But I've finally returned to the kitchen and I couldn't be happier. I bought a wok and some fun spices in Thailand and I took a cooking class there, so expect some Thai recipes very soon.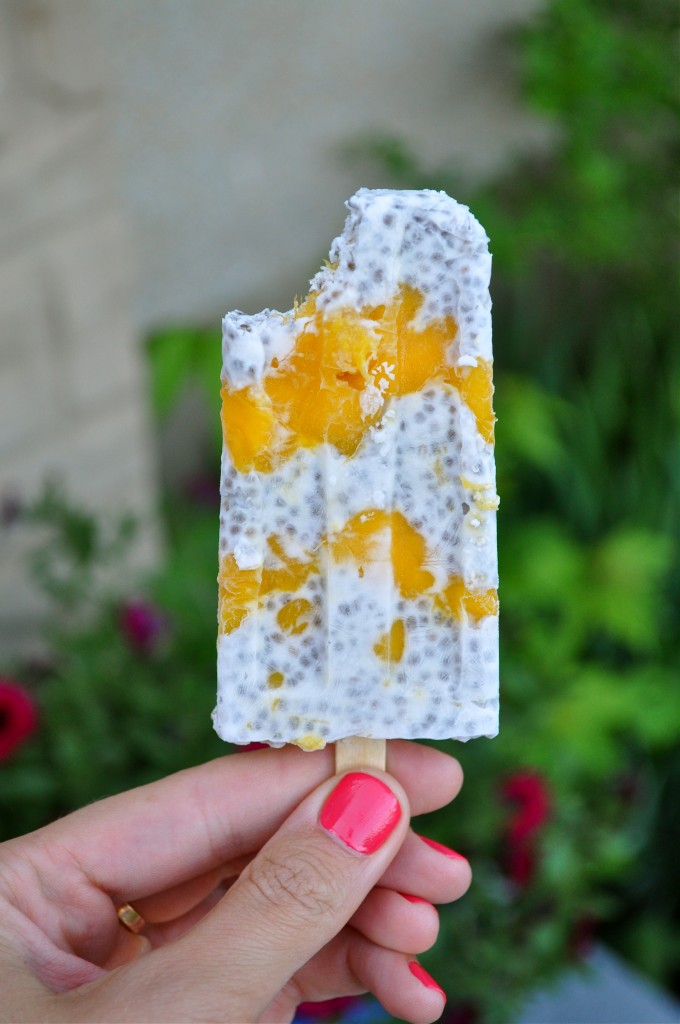 Thailand was amazing! However, I'm going to save those stories for another post. Right now it's time for popsicles!
When I left for my trip, Spring was just starting to make its presence known, and Summer still seemed to be eons away. But over a month later, I think we're getting there. The weather may not be epic and wonderful (yet), but I am craving all the Summer things. BBQ. Watermelon. Ice cream. Picnics. Corn on the cob. Cherries. And popsicles!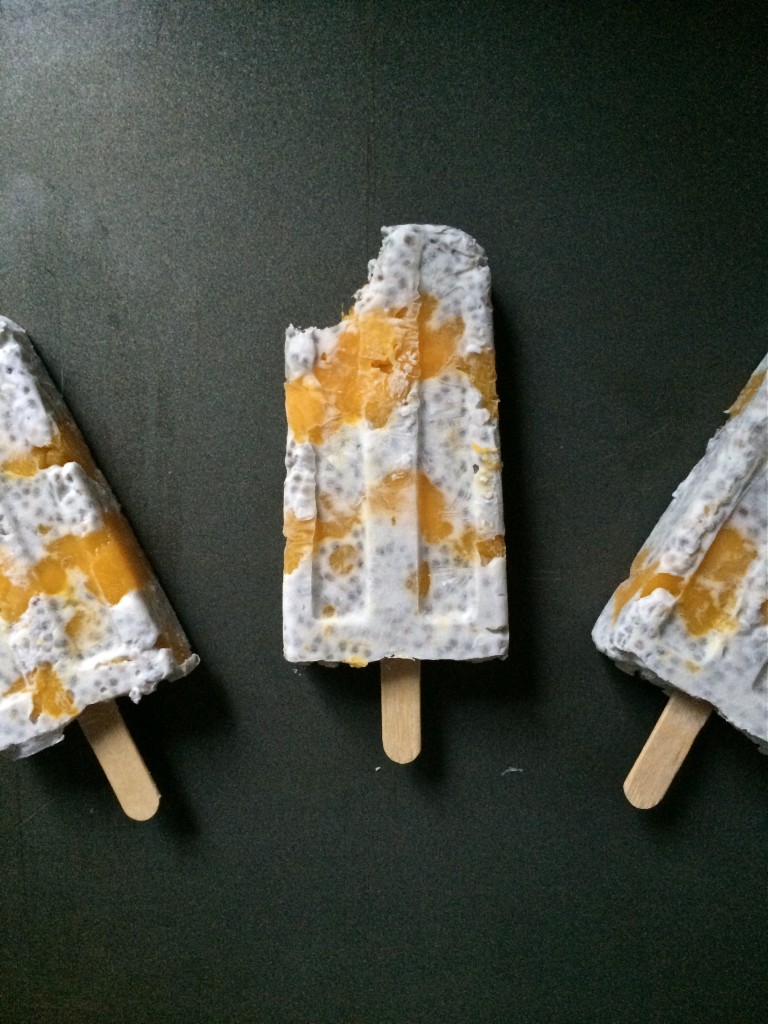 These popsicles were a bit of an experiment. I wanted to create a frozen treat that would take care of my sweet cravings, yet still remain somewhat healthy. And these little gems are just that. Chia seeds are a great source of healthy omega-3 fats and are very high in fibre, and they can help boost your energy, stabilize blood sugar, help with digestion, and lower cholesterol. Why wouldn't you want all of those things? Better yet, these pops are so easy to throw together, and are customizable depending on your favorite fruit. I think strawberries, peaches, or raspberries would be delicious substitutions for the mango.
These pudding pops are creamy and satisfying, with just the right amount of sweet. Let's jump into Summer, shall we? Mango coconut chia pudding pops for all!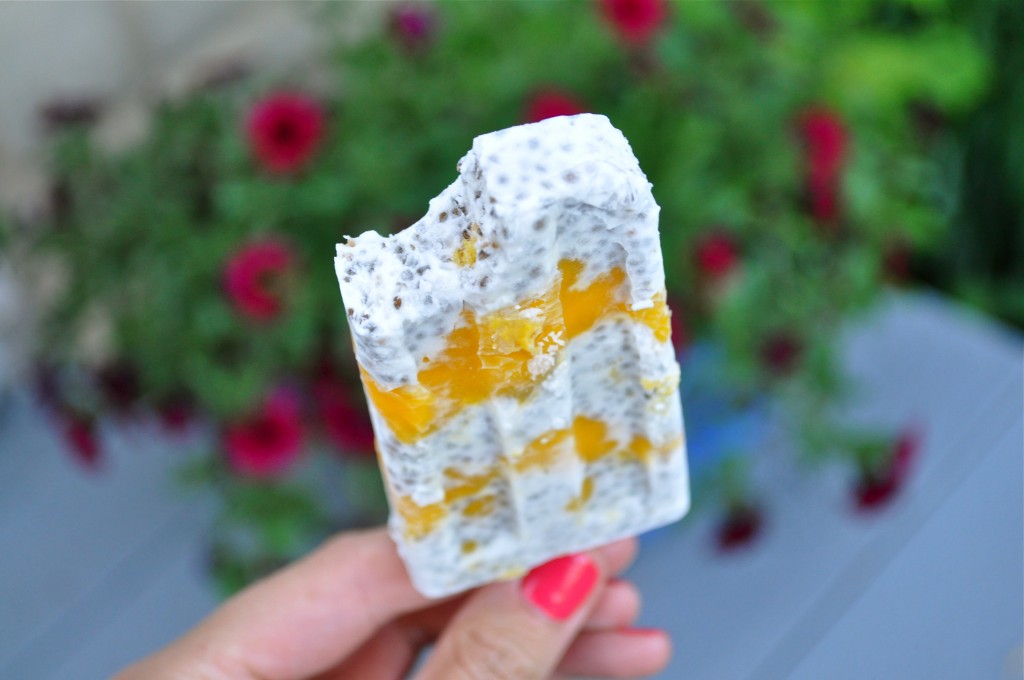 Mango Coconut Chia Pudding Pops
These vegan pops are extremely customizable, fruit-wise. Just sub in your favorite! Makes about 10 popsicles, depending on the size of your popsicle molds. 
1 can light coconut milk, well shaken
1/4 cup chia seeds
2 TBSP. organic cane sugar
1 tsp. vanilla
2 large ripe mangoes, chopped small
Mix together the coconut milk, chia seeds, sugar, and vanilla. Cover and allow to chill in the fridge for 4 hours to allow the chia seeds to expand. Layer the chia pudding and the chopped mangoes in popsicle molds, and freeze until firm (overnight).