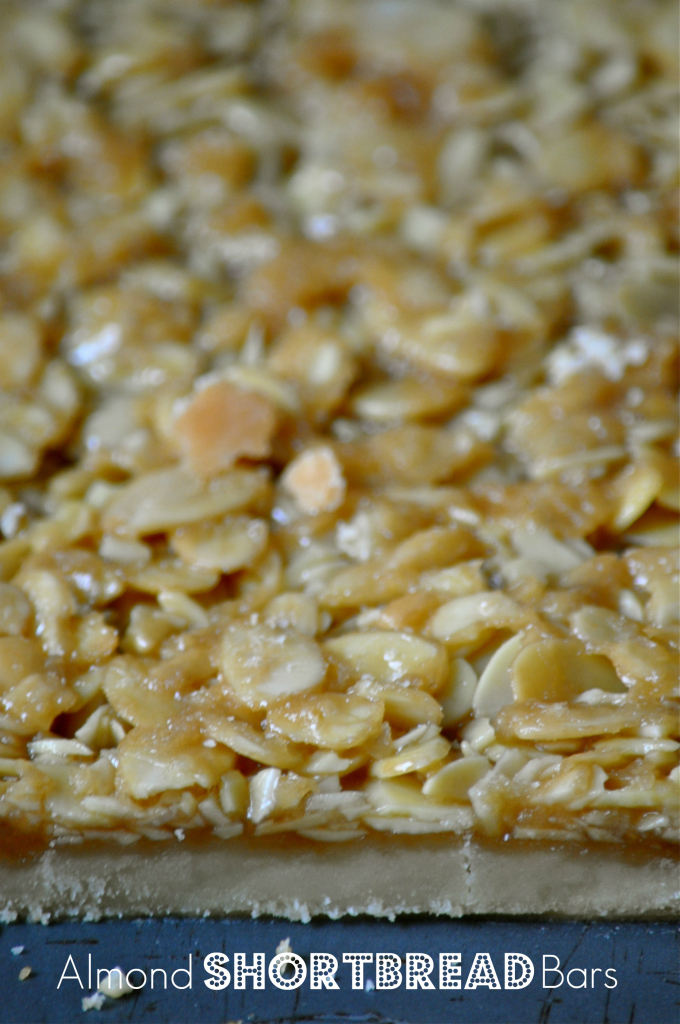 Only four days left until Christmas!
Every year, Christmas seems to sneak up on me. This year has been no different and despite the whirlwind of shopping, baking, and holiday-partying, I can't believe we are so close to the big day. Nevermind the fact that 2014 is rapidly coming to a close. Seriously, where did the year go?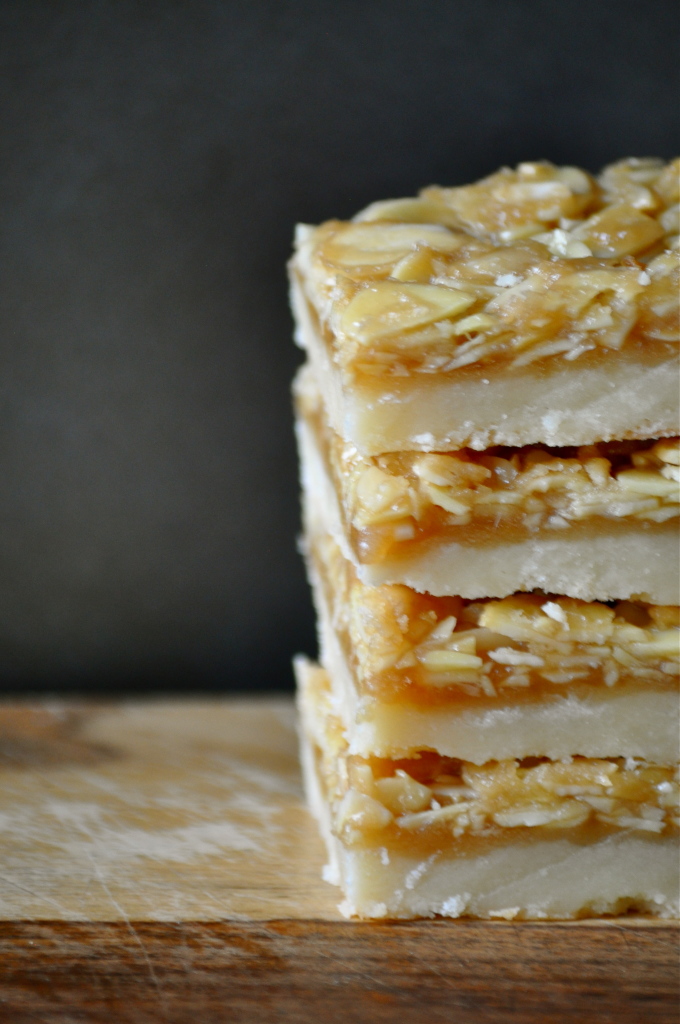 I'm hoping to share a couple more recipes during this final countdown to the big day. If you're looking for quick and easy sweets to add to your holiday dessert table, look no further. These almond shortbread bars are wonderful. They start with an easy shortbread base and are topped with sliced almonds that have taken a little swim in butter and brown sugar, creating a little caramel-y goodness.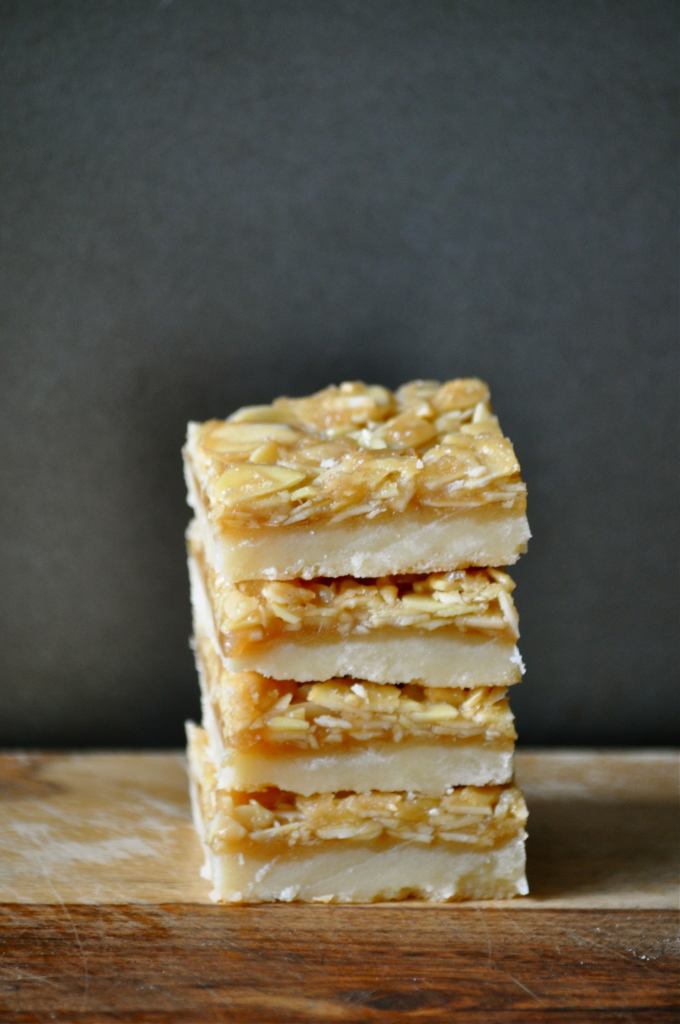 Every Christmas needs a little shortbread, in my opinion. Think of these bars as shortbread's older, wiser, and hotter older brother. Yeah, you know what I'm talking about.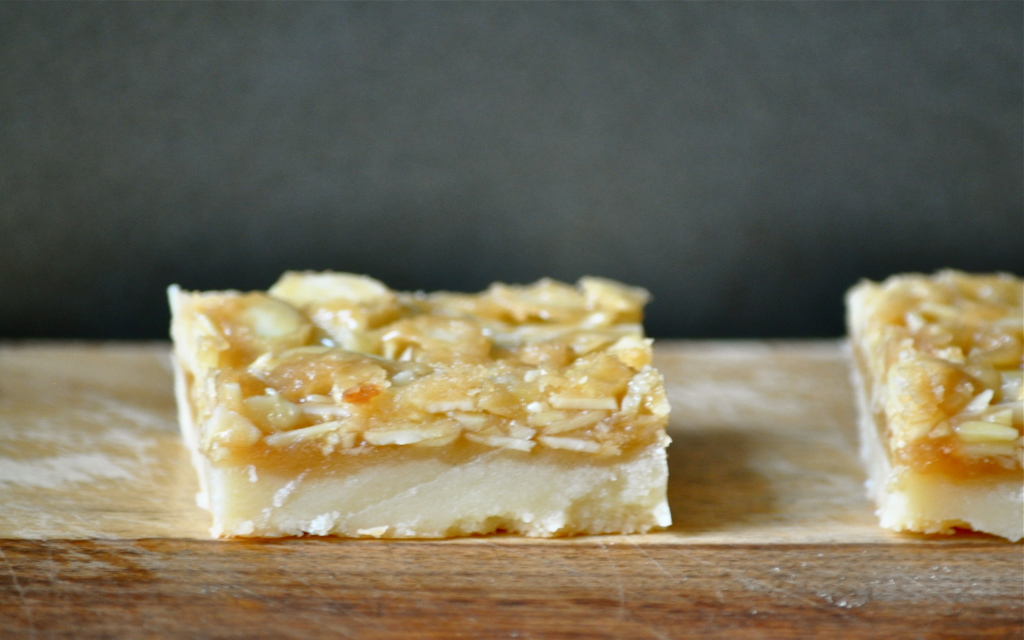 Almond Shortbread Bars (adapted from Love Write Now)
Shortbread bars that get a little extra pizazz from a caramel-almond topping. These bars freeze well when stored in an airtight container. 
1 1/2 cups butter, divided
1 cup icing sugar
2 cups all-purpose flour
Pinch of salt
1 cup brown sugar
2 tsp. lemon juice
1 TBSP. water
1 1/2 cups sliced almonds
1 tsp. vanilla
Preheat the oven to 350°F. Cream together 1 cup of butter and the icing sugar. Add the flour and salt and mix together. Press the mixture into an ungreased 9″ x 13″ pan. Bake for 12-15 minutes or until lightly browned.
In the meantime, melt the remaining 1/2 cup butter in a saucepan over medium heat. Add the brown sugar, lemon juice, and water. Bring to a boil, stirring constantly. Remove from heat and add the almonds and vanilla. Spread the mixture evenly over the base and bake for another 12-15 minutes, until golden brown. Allow to cool and then cut into bars.
What are your go-to last-minute holiday treat recipes?