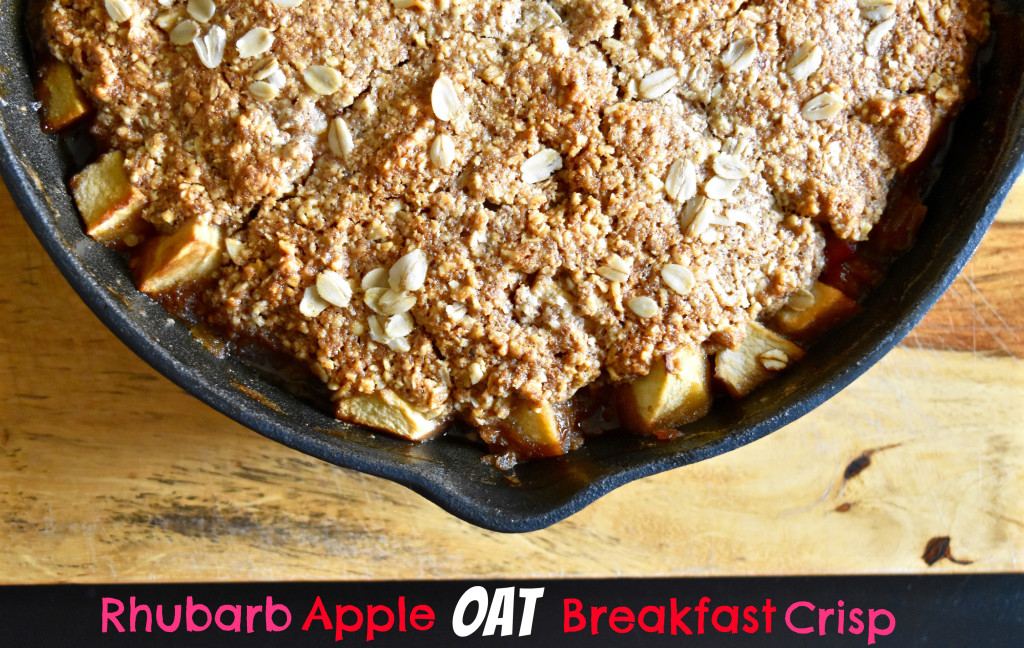 Well, hello September!
There is a definite hint of Fall in the air these days. The temperatures have been cooler, at least in the mornings and evenings, and on more than one occasion I have found myself turning on the heat in my car during my drive to work. I'm feeling an eagerness to pull out my boots and scarves and warm sweaters, and to start baking with pumpkin. Coffee shops are welcoming back the ever-popular pumpkin spice latte, and even though I don't drink the things (fake pumpkin flavour ain't my thing), the fact that they're available again excites me. I'm weird, and I know it. Fall is my favourite time of year, and the thought of its imminent arrival gives me a little thrill each time I think about it. I don't know what it is about this season that makes me feel all the feels – I mean, the beautiful colours of the changing leaves speak for themselves – but there's something more that I can't quite put into words.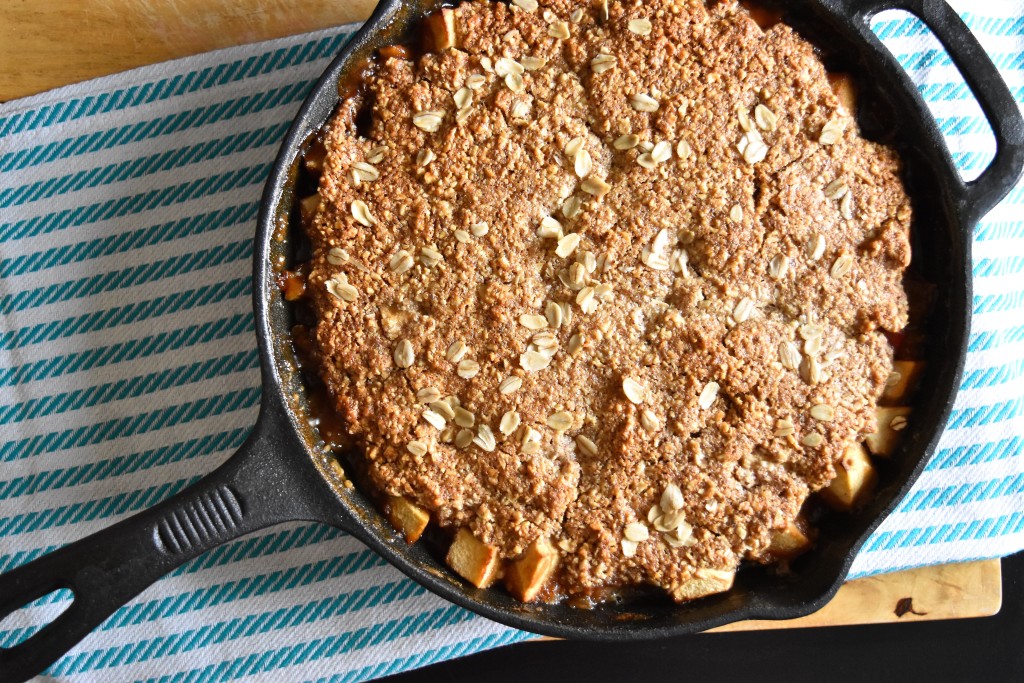 Despite my eagerness to bake everything pumpkin, right now I'm trying to use up the last of my summer favourites. I am lucky to know several people who were able to provide me with a steady supply of rhubarb all season long. At one point, I couldn't keep up with the supply, and froze a big bag of the stuff for rainy day baking. As I was taking inventory of my freezer's contents this past weekend, I came across that bag and decided that I'd better put it to good use before it reached the typical freezerburnt fate of many things that find their way into my little icebox of doom.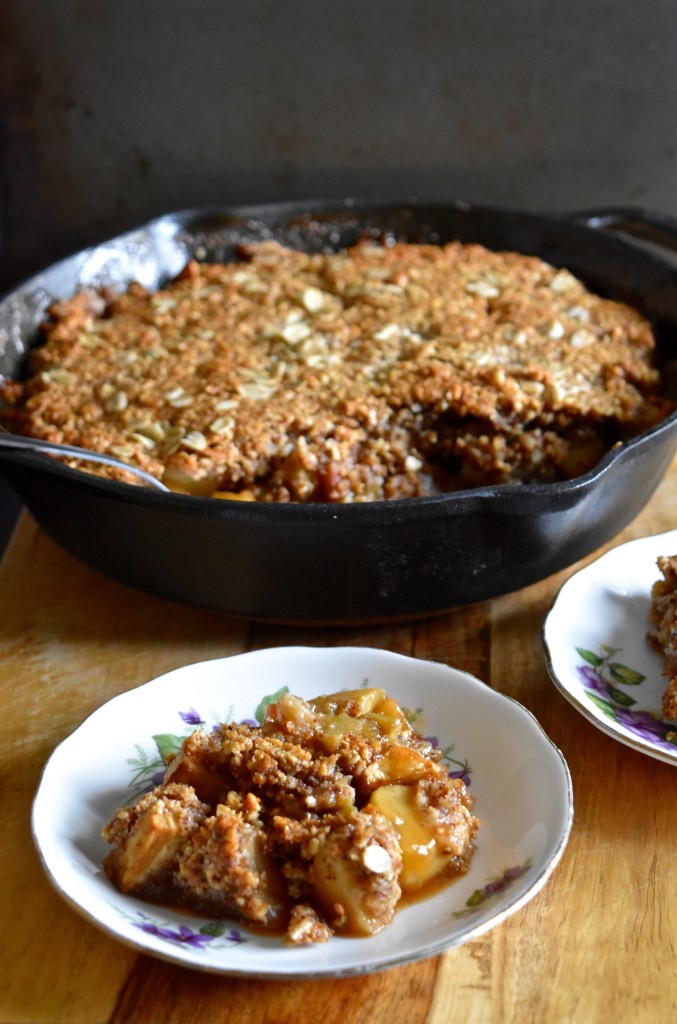 In search of inspiration, I flipped through a few of my cookbooks. With the steady availability of recipes and food inspiration on the Internet these days, I find myself spending less and less time with my cookbook collection – something I hope to change. With a little bit of help from Megan Gordon's Whole-Grain Mornings, this crisp was born. I managed to use up my entire supply of rhubarb, and threw in a few apples from my neighbour's tree that had fallen into my backyard for some added sweetness. Full disclosure: I maybe might have possibly jumped up and picked a few apples off of the tree, but only from the branches hanging directly above my backyard.
Consider this crisp as a delightful little merging of two seasons: the rhubarb of summer and the apples of late summer and fall. I find rhubarb a little bit too tart to be used by itself in crisps and crumbles, and I didn't want to have to add a boatload of sugar, so the apples were the perfect compromise. And while not entirely guilt-free, I do feel that this crisp boasts enough healthful ingredients to justify eating for breakfast, as I have for the past couple of days.
Oh, and I baked this in a cast iron skillet because I just love using my cast iron skillet. I'm a rustic gal, what can I say? You can certainly use a large baking dish (11 by 7-inch), if you prefer. Enjoy!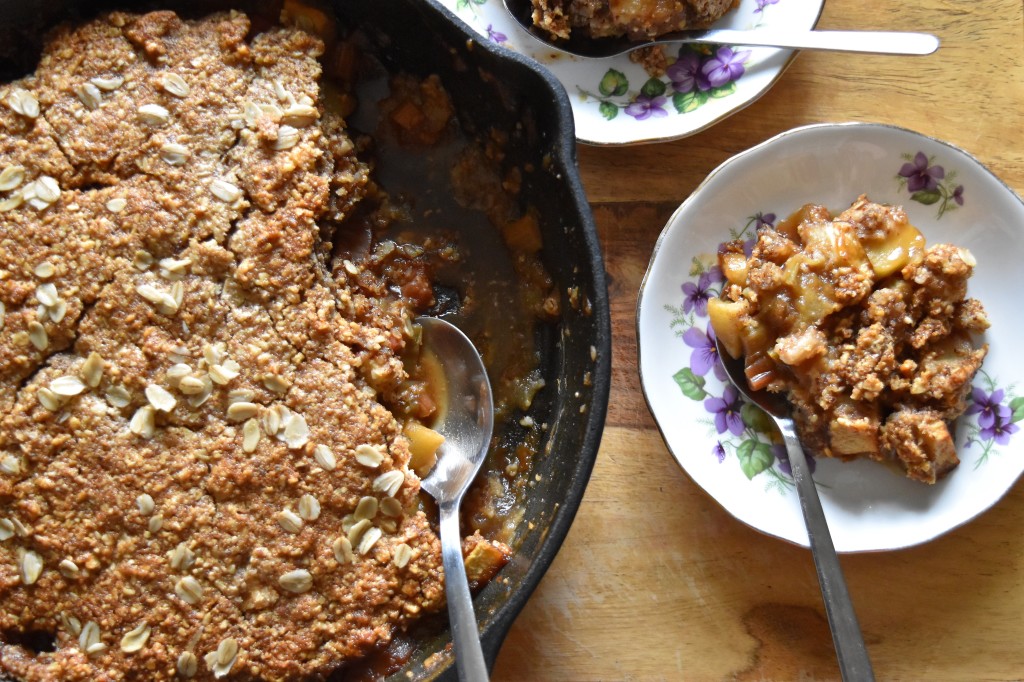 Rhubarb Apple Oat Breakfast Crisp (in a skillet!)
Adapted from Whole-Grain Mornings. This recipe can easily be made gluten-free, as long as you make sure to use certified gluten-free oats. The almond meal adds a lovely extra bite to the crisp topping. I think if I make this again, I will add a little bit more cinnamon, so if you're a fan like me, feel free to add an extra 1/4 teaspoon. Serve warm with ice cream for dessert, or with a splash of milk for breakfast. Serves 6 to 8. 
For the topping:
1 cup sliced raw almonds
2/3 cups rolled oats
1 1/2 tsp. baking powder
1/4 tsp. baking soda
2 TBSP. brown sugar
1/2 tsp. cinnamon
Pinch of salt
4 TBSP. cold unsalted butter
3 TBSP. buttermilk
For the filling:
4 cups chopped rhubarb
2 cups apples, peeled and cubed
1/2 cup coconut (or white) sugar
Juice from half a lemon
2 TBSP. cornstarch
Preheat the oven to 375°F. If using a baking dish, butter or spray with non-stick spray. If using a cast iron skillet, skip that step.
For the topping: Put the almonds in a food processor or high-speed blender, and pulse or blend for about 30 seconds, or until you have a medium-fine almond meal. Add the oats, baking powder, baking soda, brown sugar, cinnamon, and salt, and pulse or blend for a few more seconds, until combined. Add the butter and pulse/blend until the mixture resembles a coarse meal, about 30 seconds. Slowly add the buttermilk, and pulse/blend until the dough has come together.
For the filling: Mix together the rhubarb, apples, sugar, lemon juice, and cornstarch in a medium bowl. Scoop the mixture into the baking dish/cast iron skillet.
Pile/spread the topping over the fruit in an even layer. Bake for about 35-40 minutes, or until the top is golden brown and the juices are bubbling. Remove from oven and allow to cool a little before serving. Not too much though – I think this crisp tastes best when it's still a little bit warm.