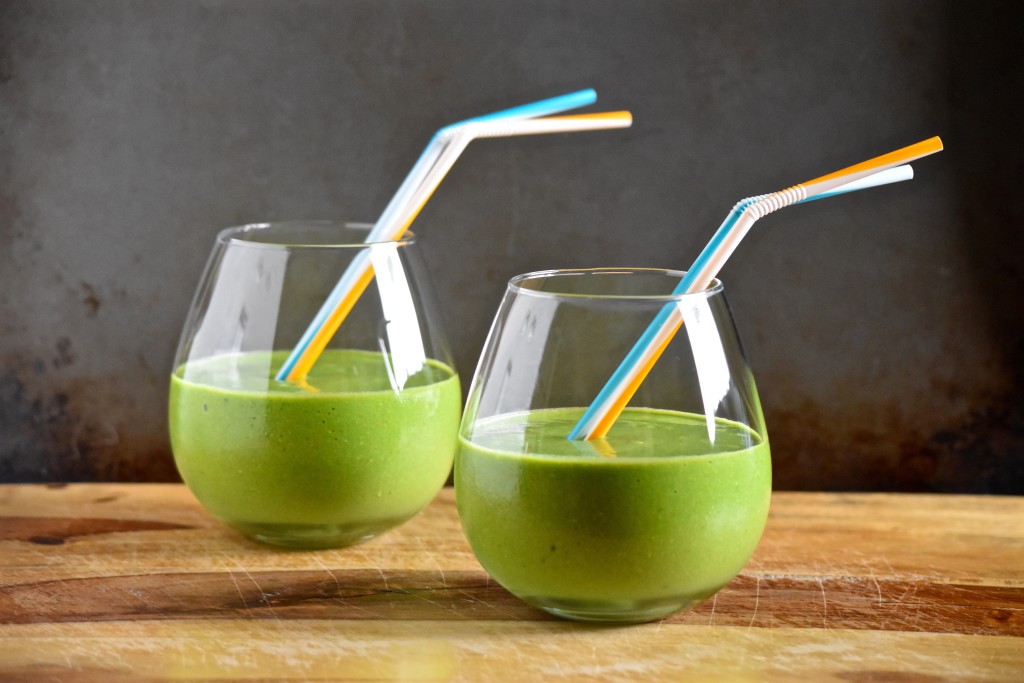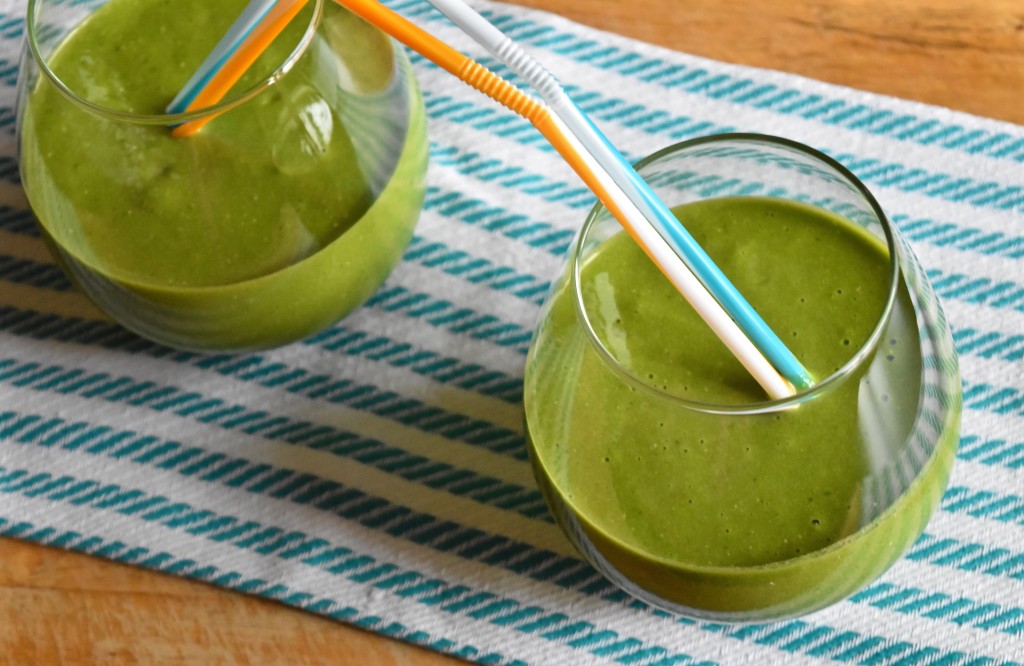 Hold onto your butts folks, I'm about to drop a blog post. Hey-oh!
If you did a double-take when you saw that this gal had published a new post, I don't blame you. I've been rather absent as of late. As usual, I have no good excuses to give you, other than I was feeling a severe lack of inspiration and just needed to take a little break. Blogging had begun to feel like another task on my to-do list and I was no longer enjoying the process. Fellow food bloggers know that publishing a new post is more than just whipping something up, snapping a few photos, and typing out a recipe. There is preparation, and styling, and editing, and putting together something that you feel proud of. I'm still figuring it all out, but as I sit here typing out these words, while drinking the smoothie I'm here to share with you, I feel a renewed sense of energy and excitement. I'm remembering why I love this little space so much and I look forward to finding my blogging groove again. Thanks for sticking around.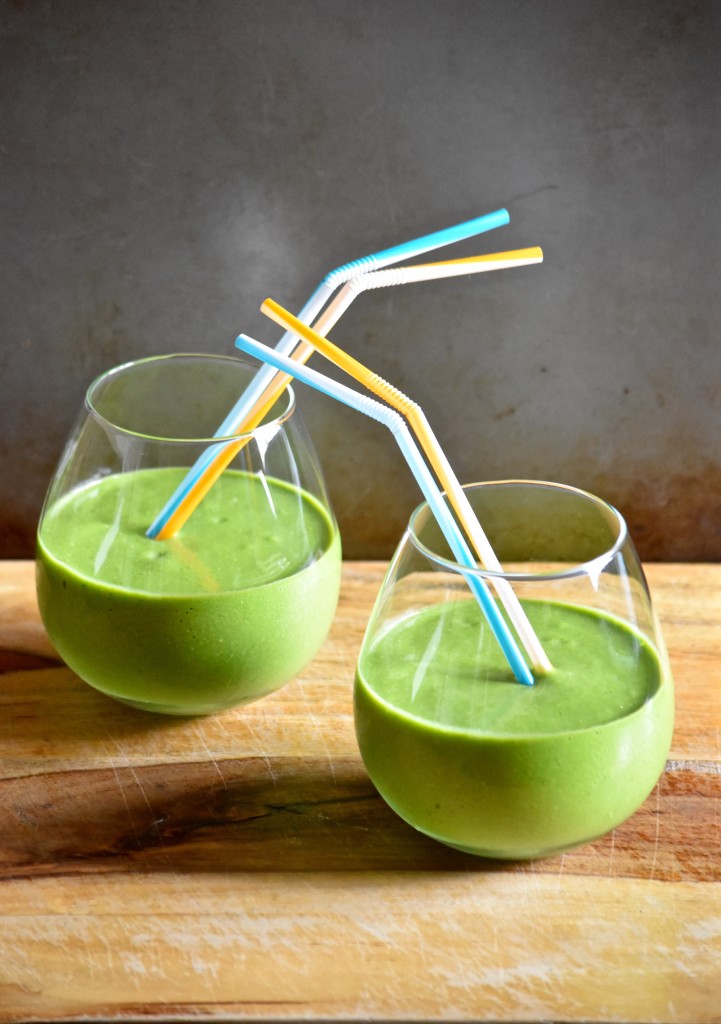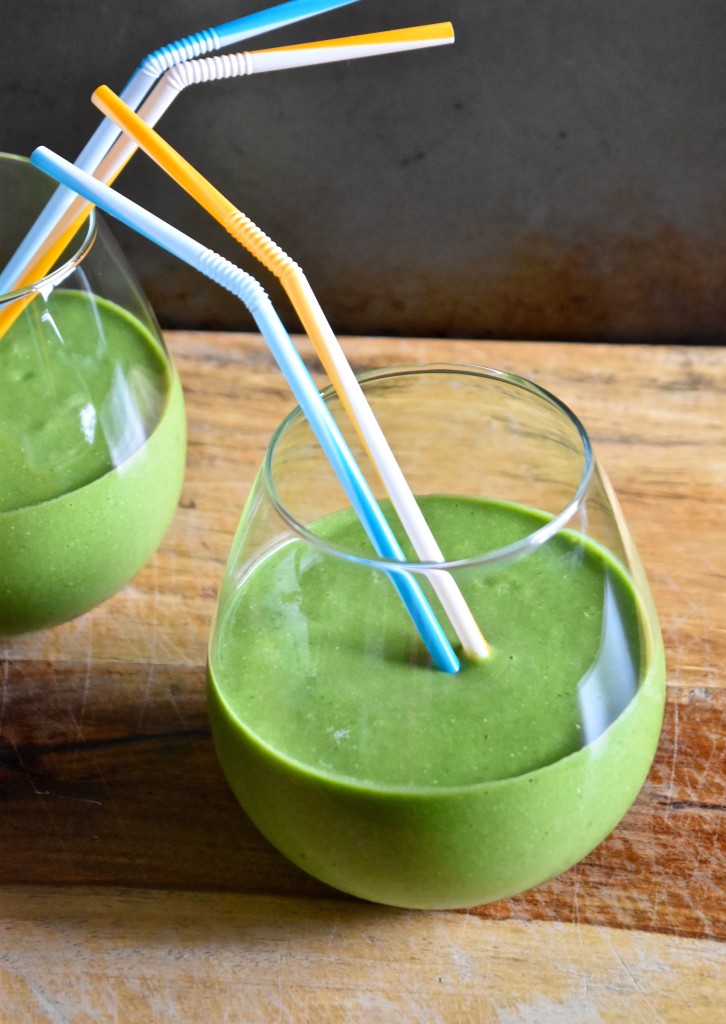 About a month ago, I bit the bullet and bought a Vitamix. Holy heck, are those machines fantastic! It truly is one of the most amazing kitchen gadgets, and if you're a smoothie lover like me, it's worth the investment. It can do so much more than make a good smoothie, but that's definitely what I've used it for the most so far. Behold my current favourite green concoction. Drink it for breakfast, a post work-out snack, or just 'cause you need a dose of greens. I promise the spinach taste is undetectable!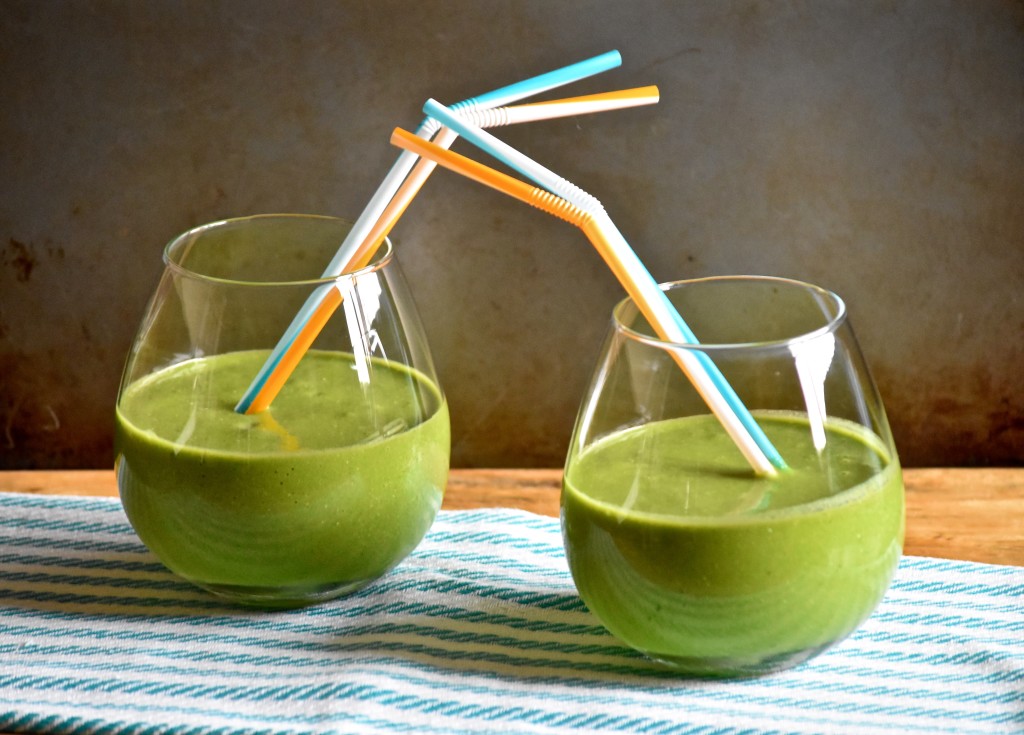 My Favourite Green Smoothie
This recipe makes one generous serving or two small servings. Feel free to substitute a different milk for the almond milk if you have another preference. The banana is completely optional – this smoothie is still delicious without it. The peanut butter is optional too, but let's be real – what isn't made better by the addition of peanut butter? (Answer: nothing.)
1 1/4 cups unsweetened vanilla almond milk
2 cups fresh baby spinach, packed
1 cup frozen mango chunks
1 TBSP. hemp hearts
1/2 frozen banana (optional)
1 TBSP. natural peanut butter (optional)
Add ingredients to a high-speed blender in the order listed (adding liquids first will help get things moving). Blend until super smooth. Enjoy immediately.
Nutritional Info: 340 calories – 33g carbs – 16g fat – 12g protein – 265mg sodium – 21g sugar