High five friends, it's Friday!
I say it every week, but I'm so glad that the weekend is here. I have fun plans with friends, a birthday party for my little bro (who's not so little anymore, btw), and sleeping in on the agenda. There is nothing I love more than not having to wake up to the sound of an alarm. I will also endeavour to keep up with my 2014 goal of reading one book per month. I realize that reading a dozen books in a one year period doesn't seem like much, but I'm going for achievable here. I've read a few great posts on book recommendations, which have directed me to some great reads (if you're also looking for inspiration, try here, here, and the comments section of this post).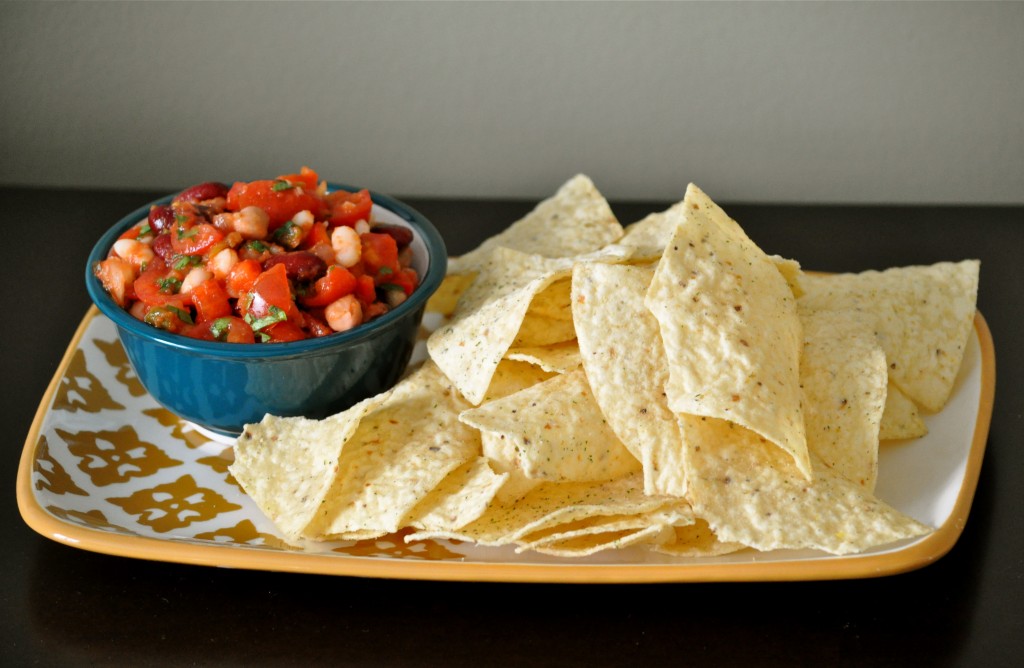 Annnnnyways, today I bring you a very humble bean salsa recipe. My friend, Jill started bringing this salsa to get togethers a while back. It always got rave reviews, so I asked for the recipe. Then I started taking it places and it got more rave reviews. It's super simple, yet extremely flavorful and healthy. All it takes is a little chopping, a little mixing, and a little time for the flavors to mingle together, and you've got yourself a great snack, appetizer, or even side dish. My favorite way to enjoy this salsa is with Hint of Lime tortilla chips (either Tostitos or Old Dutch), but I bet it would taste great on nachos (add after baking the nachos so the chips don't get mushy) or alongside your favorite Mexican dish. I've even thrown leftovers on top of a salad. Use your imagination folks!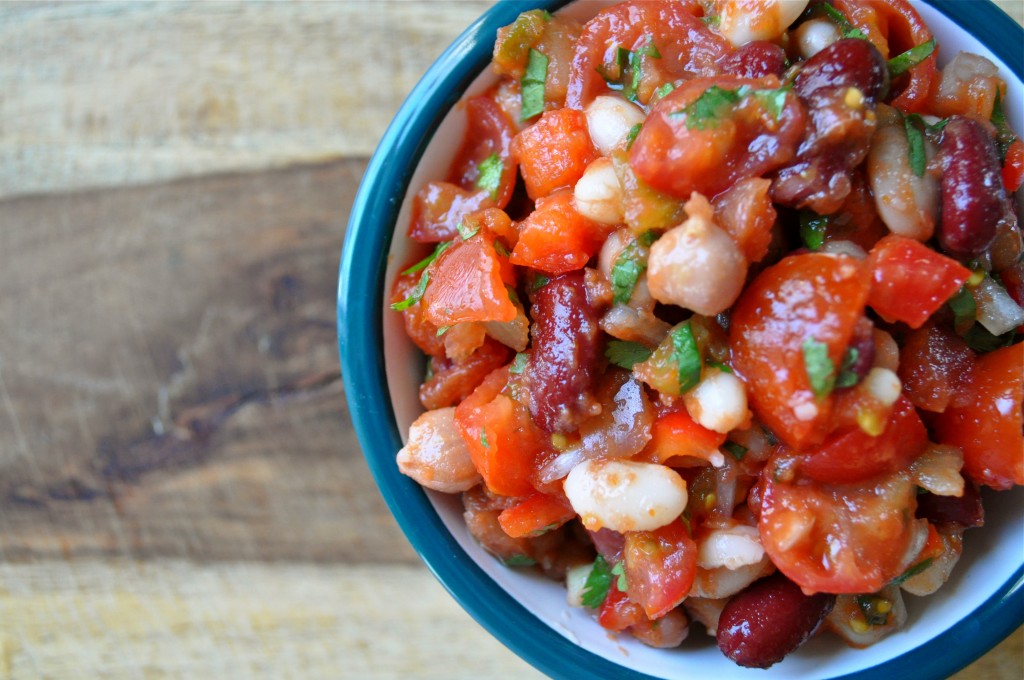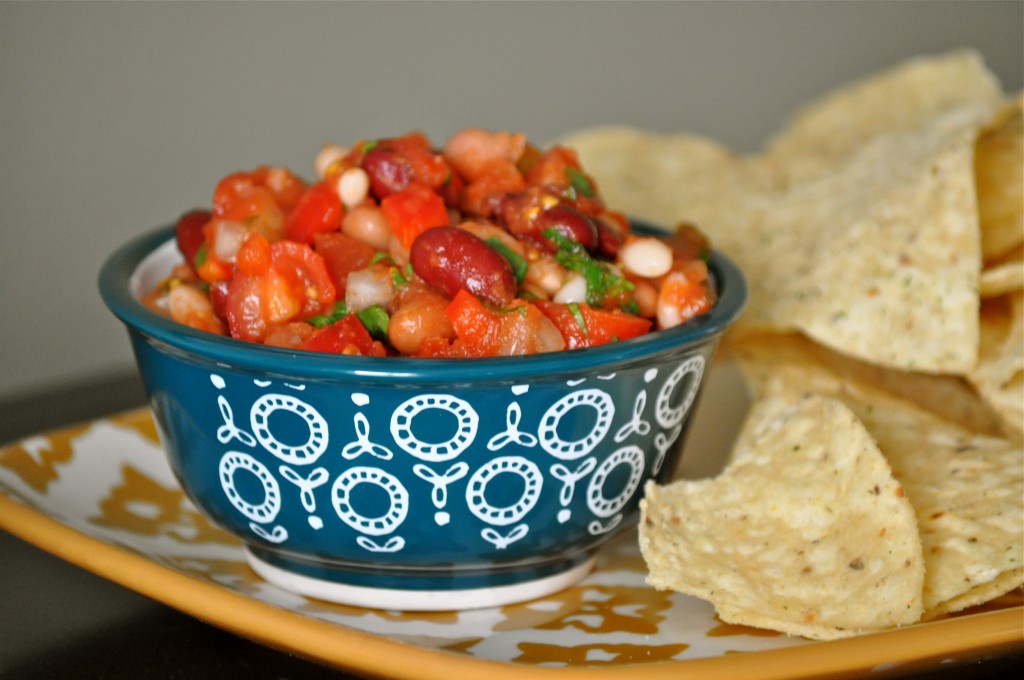 Fresh Bean Salsa
This bean salsa tastes best if you give it a chance to chill out in the fridge for at least a couple of hours. It will keep well in an airtight container in the fridge for up to three days. You can use the salsa of your choice. 
2-19 ounce cans of mixed beans, drained and rinsed
1 red pepper, chopped
1 small onion, chopped
1 large tomato, chopped
1 cup prepared salsa of your choice
Salt and pepper, to taste
Fresh cilantro, chopped
Chop. Mix. Allow to sit in the fridge for a couple of hours (or overnight, if possible). Enjoy with tortilla chips!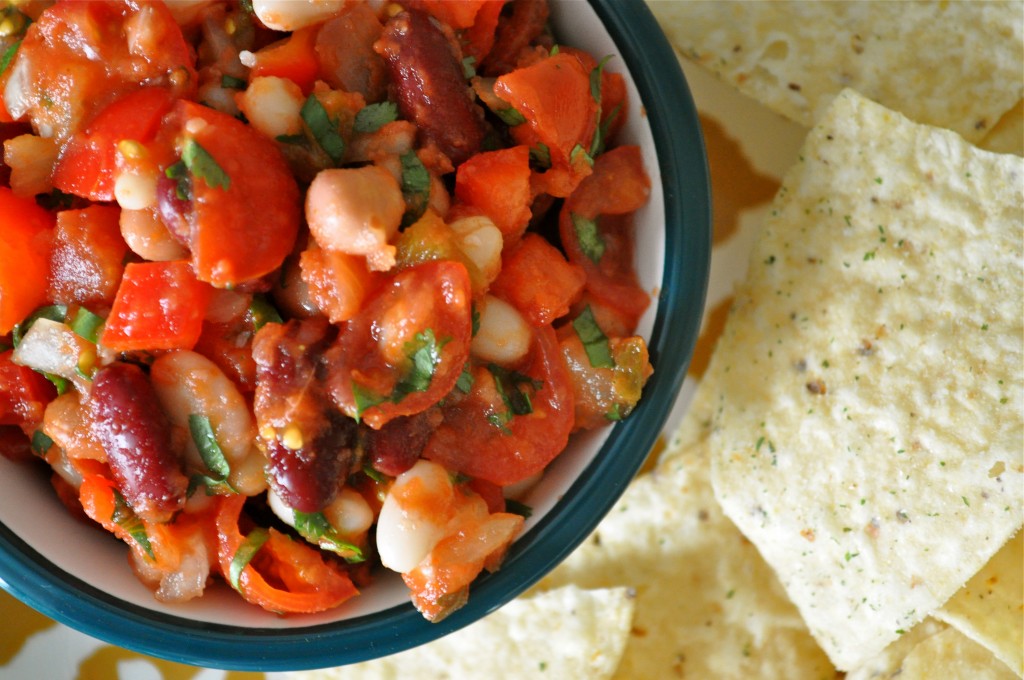 Have the most marvelous weekend!