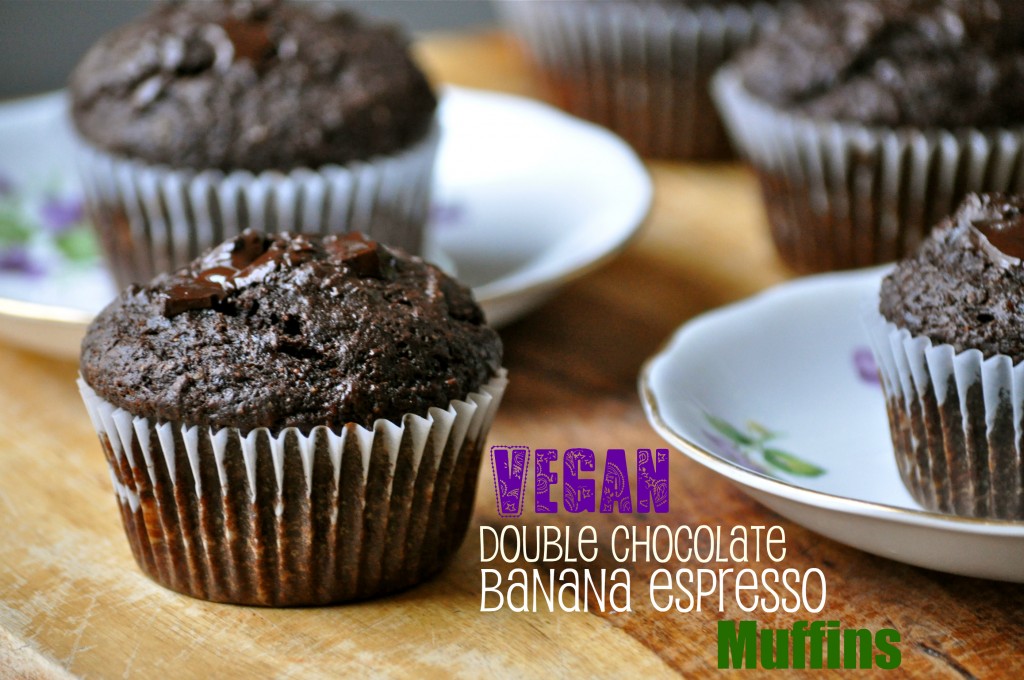 Hey friends! There are a couple of chocolate recipes comin' atcha this week, I hope you don't mind. And if you don't like chocolate, well…you can show yourself out. Just kidding. (But really, why don't you like chocolate and are you seeking help?)
The holiday of love is quickly approaching. The big V-day doesn't hold much meaning for me, although I do use it as an excuse to eat lots of chocolate and those little cinnamon hearts. And of course, it's a great reminder to tell those we love just how much they mean to us.  (But really, do that everyday, ok?)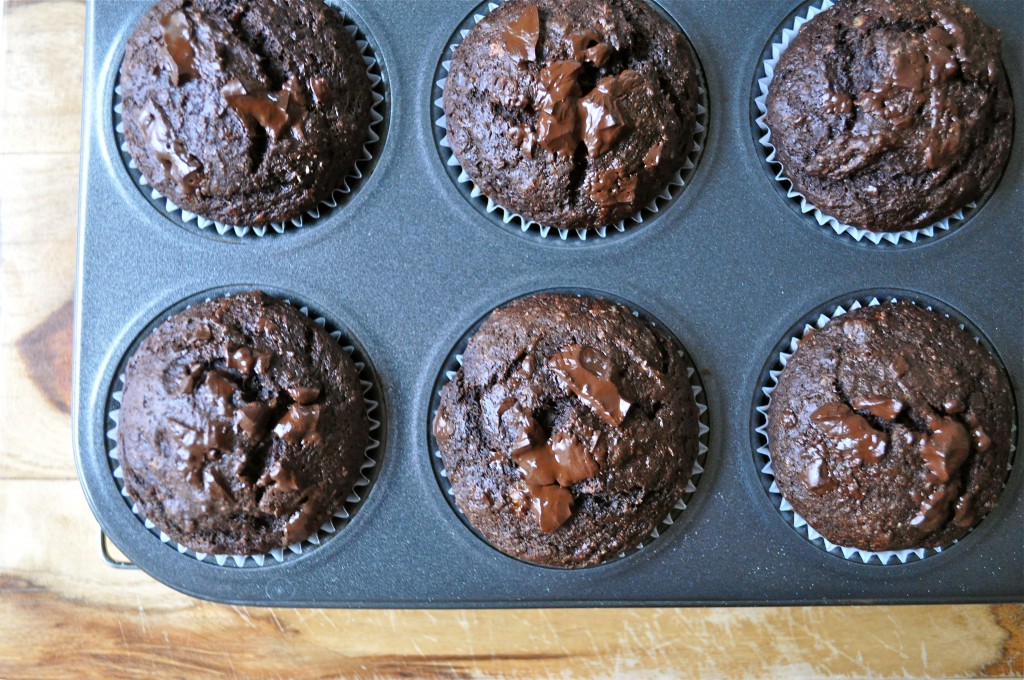 Whether you love Valentine's Day or not, you should really make these muffins. They might just be my new favorite. First of all, they're vegan. Second, they're packed with good for you ingredients like whole wheat flour, flax, bananas, and coconut oil. But most importantly, they taste like a fudgey chocolate cupcake. And if I can get away with eating a relatively healthy muffin that tastes like a fudgey chocolate cupcake for breakfast, you better believe I'm totally going to do just that.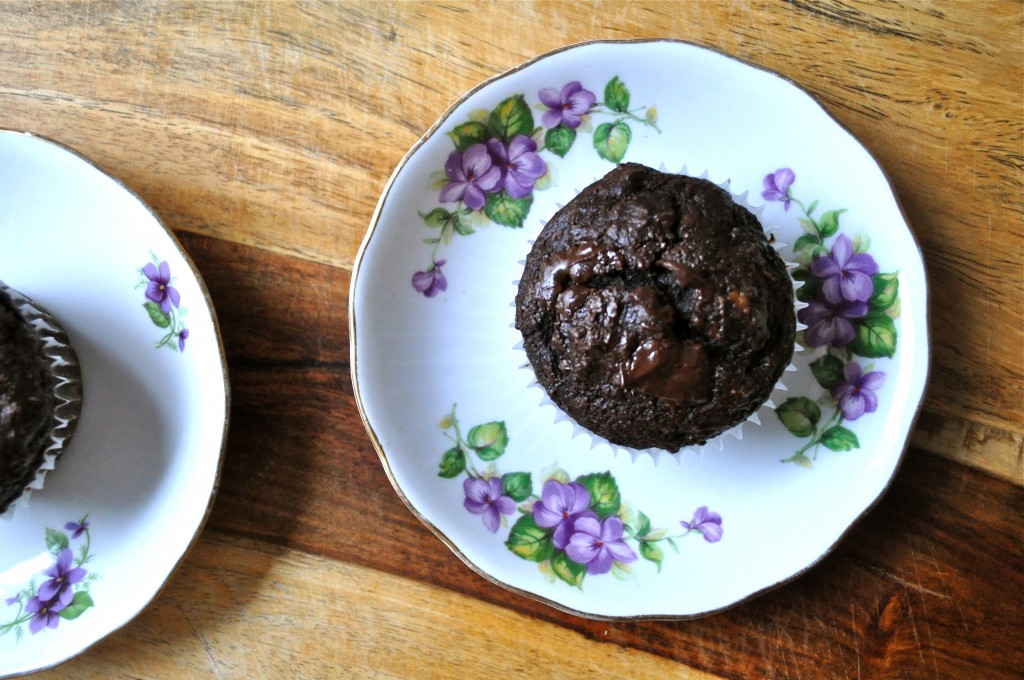 Vegan Double Chocolate Banana Espresso Muffins (adapted from Minimalist Baker)
These muffins taste even better the next day. My favorite way to enjoy them was actually right out of the fridge, when they were chilled. I kind of felt like I was in that McCain Deep'n Delicious chocolate cake commercial from back in the day. You know the one, right?
2 flax eggs (2 TBSP. ground flax seed + 5 TBSP. water)
1 cup mashed bananas (~3 large)
1/4 cup maple syrup
1/4 cup brown sugar
1/4 tsp. sea salt
1 1/2 tsp. baking soda
1/4 cup coconut oil, melted
1 tsp. espresso powder
1/4 cup unsweetened vanilla almond milk
1/2 cup good-quality cocoa powder
1 1/3 cups whole wheat flour
1/2 cup dark chocolate chips/chunks (dairy-free)
Preheat the oven to 375°F. Prepare a 12-count muffin tin with paper liners or spray with non-stick spray.
Prepare the flax eggs in a large mixing bowl and let rest for 5 minutes. Add the mashed bananas through to the espresso powder and whisk for 45 seconds. Add the almond milk and whisk again. Add the cocoa powder, flour, and chocolate, and mix until just combined. Divide the batter evenly between the muffin tins. Bake for 18-20 minutes, or until a toothpick inserted into the center of the muffins comes out clean. Allow the muffins to cool for a few minutes in the pan, then move to a wire rack to cool completely. Store in an airtight container. These muffins also freeze really well.