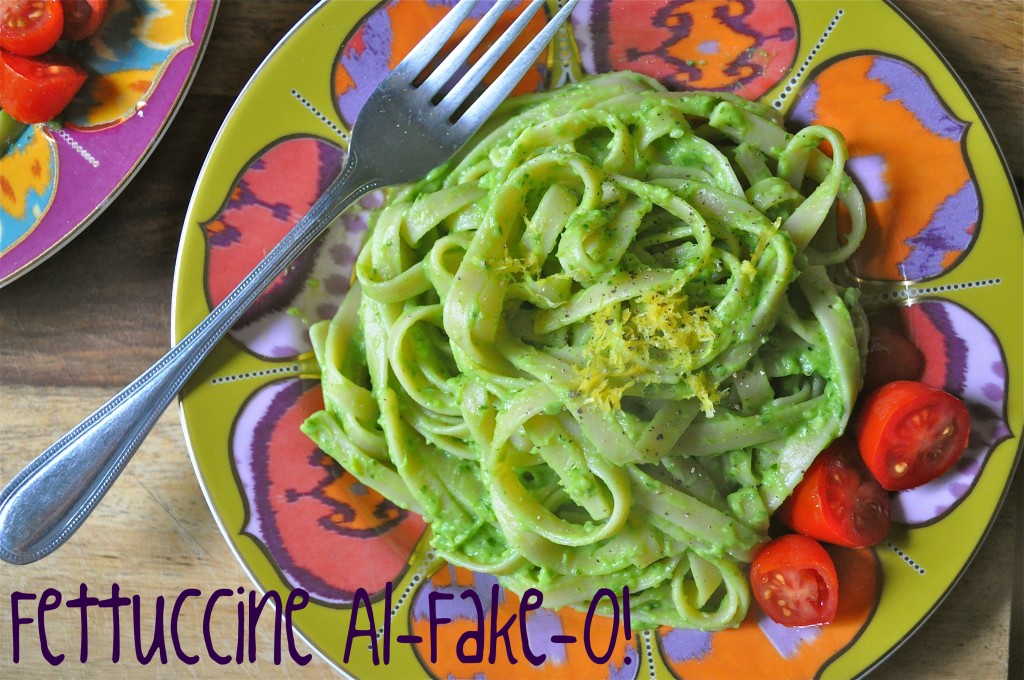 Dear Universe,
I would like to make a proposition.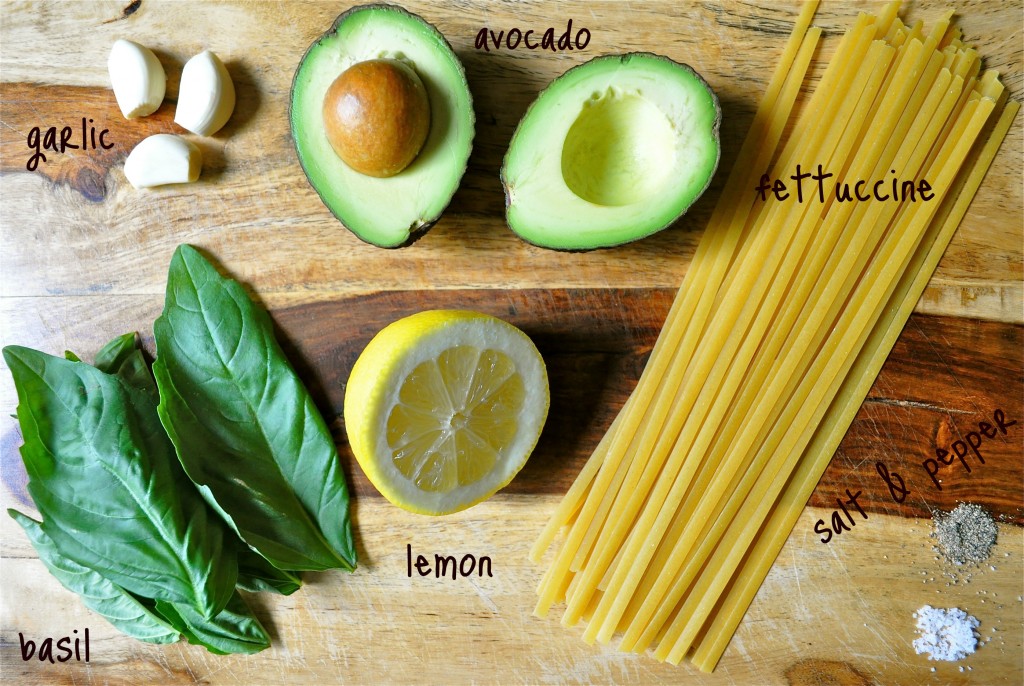 Let's add a few more hours to the day. Let's make every day 36 hours long instead of 24. A deliciously long 12-hour night sleep will be mandatory and then we'll still have 24 other hours during which we can make a living, love on all our family and friends, work out, catch up on all of our favorite TV shows, listen to all the best music, and cook/bake/eat/drink all the things. And do all of the other wonderful/demanding/amazing/worthy/necessary activities in our lives.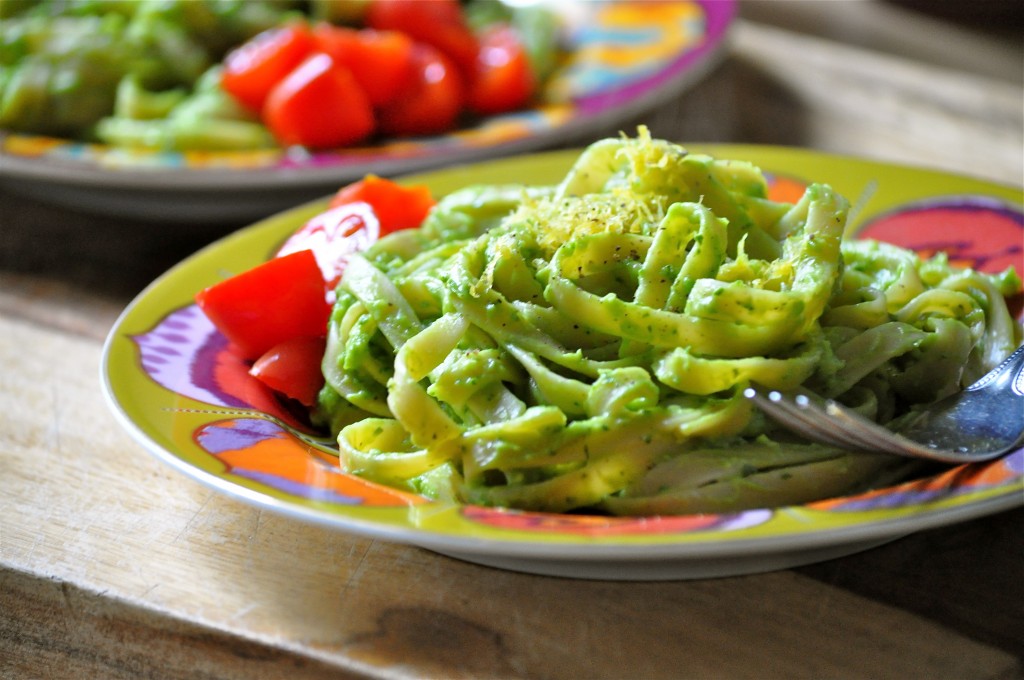 And let's make it happen immediately! Three day weekends are also on the wish list.
Most sincerely,
Amanda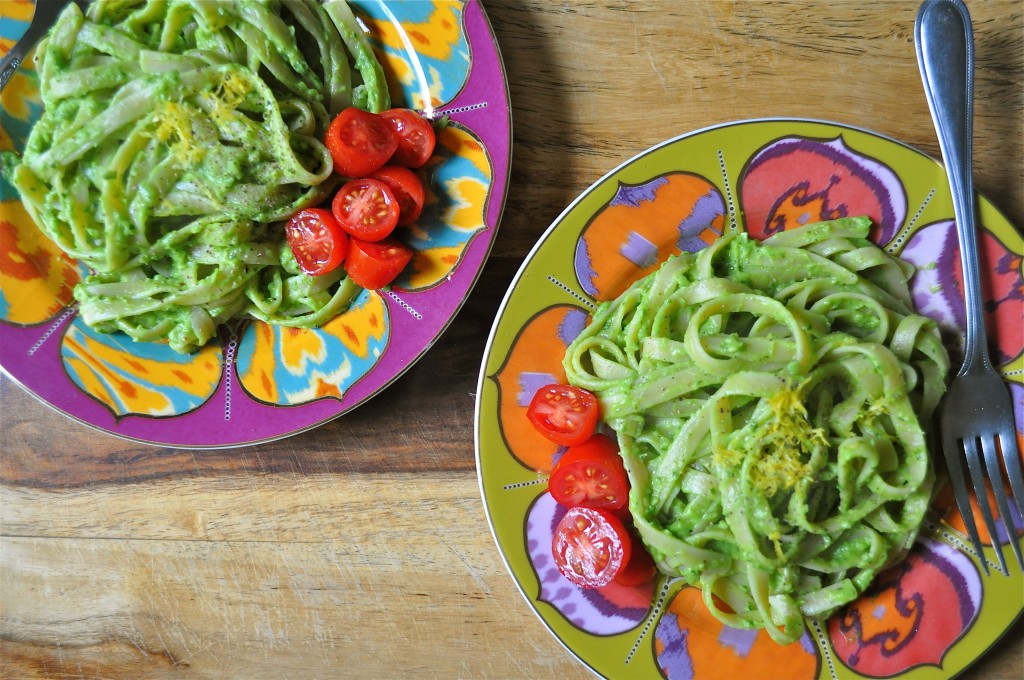 While it is unlikely for my wish for more hours in a day to come true, it might just be possible to squeeze more into the hours we already have. Quick and easy meals like this affectionately named Fettuccine Al-Fake-O will fill your belly with delicious and healthy things, without requiring tons of time in the kitchen. And guess what? It's freaking vegan. Remember when I made you that vegan ice cream? Yeah, I hopped aboard the vegan train and you're comin' with me! (But don't worry, I still really like butter and cheese and meat and stuff)
Disclaimer: Dudes, let's be real. A sauce made without loads of butter, cream, and cheese is not going to taste like a sauce that is made with all of the above. I mean, I'm not freaking David Copperfield. However…this vegan avocado "alfredo" sauce is made with wholesome and delicious ingredients, and it tastes pretty amazing. It literally takes minutes to pull together, giving you more time for the important stuff. And if you enjoy lighter meals made with fresh ingredients during the hot summer months, this is the perfect dish for you. Live it up!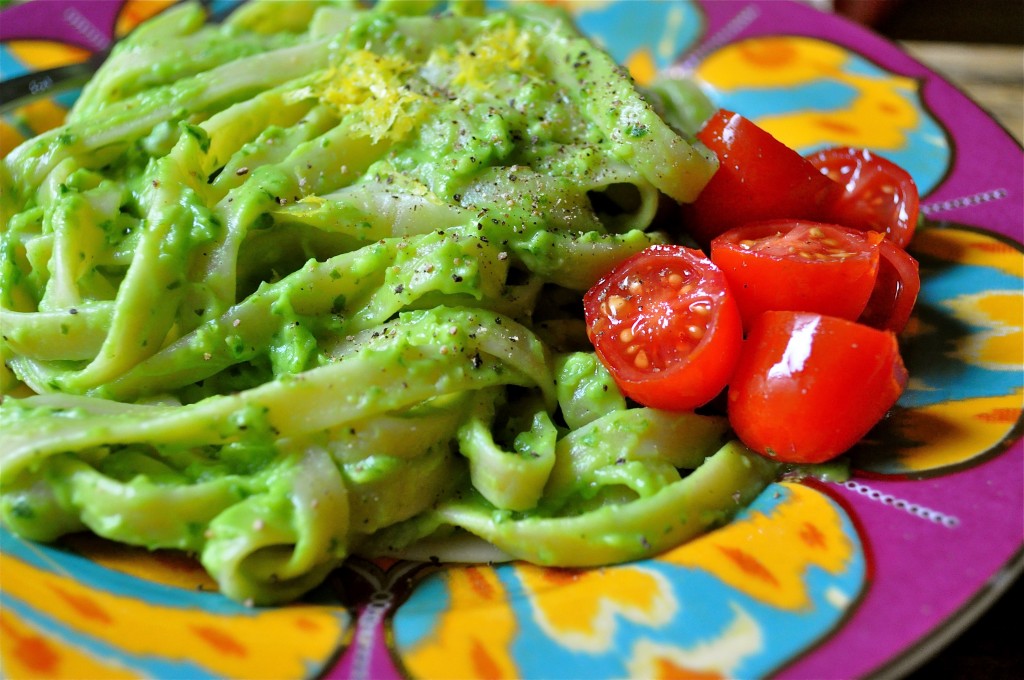 Fettuccine Al-Fake-O! (barely adapted from The Kind Life)
If you are a garlic fiend like me, up the garlic to 3 cloves. If you don't enjoy having garlic breath for days, or just aren't a big garlic fan, reduce the garlic to 1 clove. The garlic packs a pretty big punch, so be warned. Also, this pasta tastes best when enjoyed immediately. I would be a bit leery of reheating it in the microwave, due to the avocado base. 
1 ripe avocado
1 large handful of fresh basil
1-3 cloves of garlic
Half a lemon
Salt and pepper to taste
2 servings of cooked fettuccine
In a food processor, blend the avocado, basil, garlic, the juice from the lemon together until smooth. Season with salt and pepper, to taste. Toss the sauce with the hot, cooked pasta until evenly coated. Serve immediately. Top with a pinch of lemon zest, if desired. And if you aren't vegan, a little freshly grated parmesan cheese sprinkled on top tastes pretty darn good too.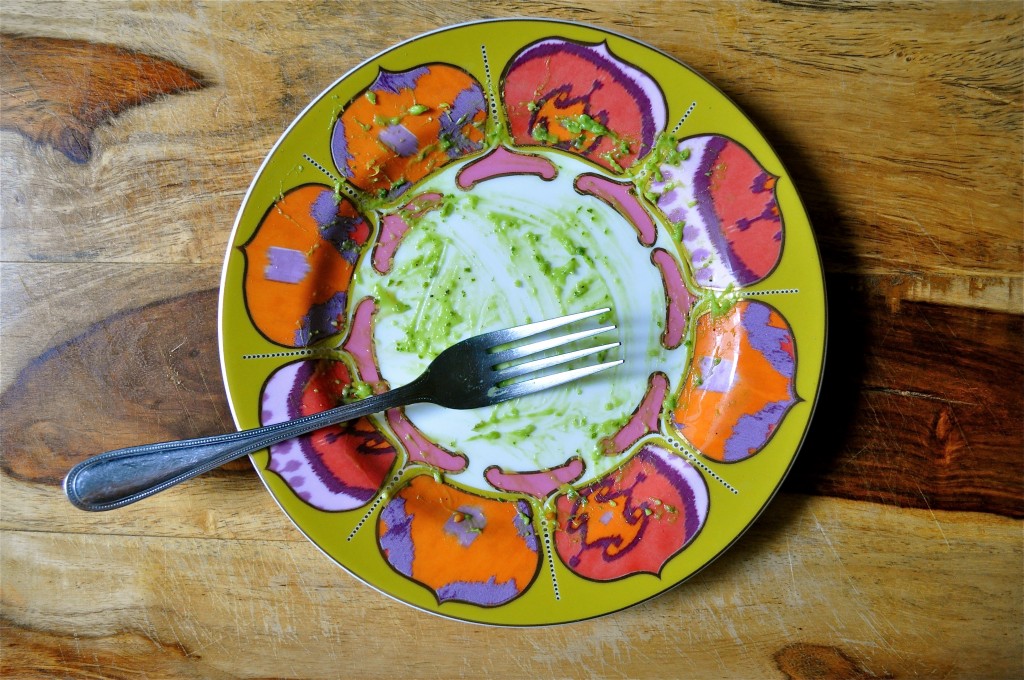 PS. If you are going to be kissing anyone in the hours after consuming this tasty dish, perhaps you should encourage your partner to enjoy the same meal. Just sayin'…