Happy Friday, friends!
Today is an extra special Friday in my world because it just so happens to be my birthday. I've lived to see another year and I am so very thankful. I had great intentions of making a crazy all-out birthday cake for myself this year (and then totally stuffing my face), just 'cause, but life kind of got in the way of that plan and here I am today, cakeless. However, there are many cake gems floating around the Interwebs these days, so I thought it would be fun to share some of my favorites.
And so, Cake Day was born. A day when you eat cake for every meal. Preferably on your birthday. Although not terribly realistic (my stomach is hurting just at the thought of it), it's kind of fun to imagine a day of only cake-eating. And now, the cakes!
Breakfast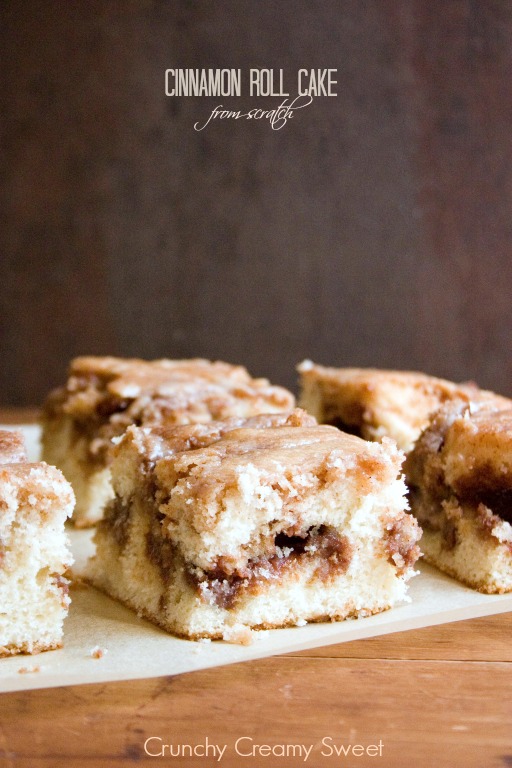 Cinnamon Roll Cake. What more perfect way is there to start a day than with freshly baked cinnamon rolls? This cake looks super easy to whip up and packs all the flavor of beloved cinnamon buns. Perfection!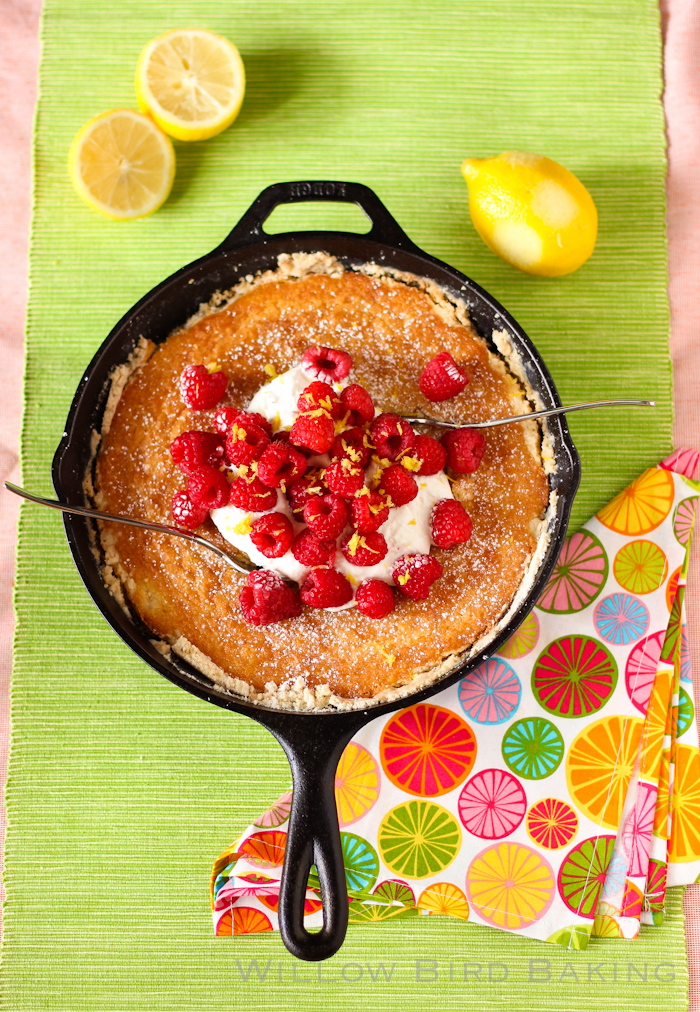 Let's also enjoy this Lemon Raspberry Gooey Butter Cake. It has fruit in it, and it's made in a skillet, like other breakfast things. Therefore, fruit + a skillet vessel = birthday breakfast!
Mid-Morning Snack
Banana Nutella Swirl Bundt Cake with Coffee Icing. Enter caffeine, an important part of any morning (at least, in my books). And bananas! More fruit – this is good, we are being healthy. Also, nutella. 'Nuff said.
Uh oh, I think my blood sugar might be dropping. Better have a slice of Snickers Cake!
Lunch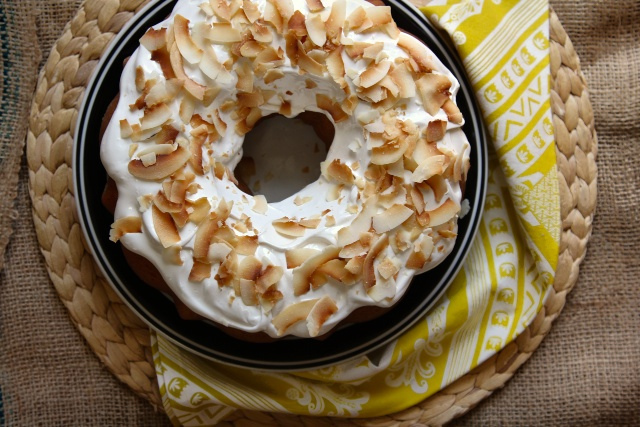 Lunch time! White Bean Cake with Fluffy Meringue Frosting. It has beans in it, therefore, it's lunch. Logic.
Dark Chocolate Salted Caramel Layer Cake – Umm, post-lunch dessert. Duh. Plus, I am all aboard the salted caramel train. What took me so long?
Afternoon Snack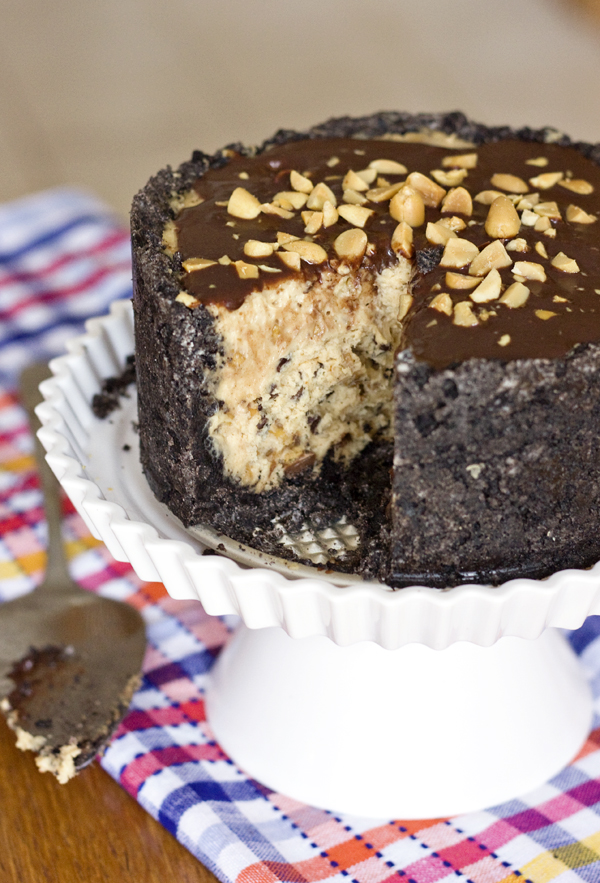 Chocolate Peanut Butter Mousse Torte – Protein. Yep.
Dinner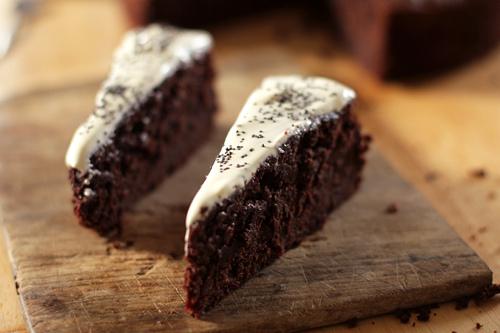 Moist Chocolate Beet Cake. What's dinner without vegetables? They're hidden inside a dense and moist chocolate cake? Umm, bonus.
Dessert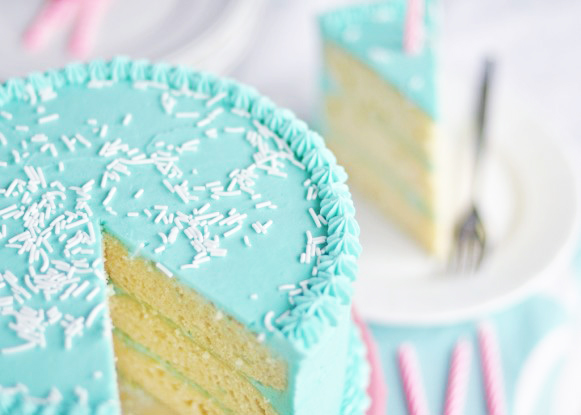 Classic Vanilla Butter Birthday Cake. I am a chocolate lover, through and through, but I have a special place in my heart for vanilla cake. It's just so simple and delicious.
Chocolate Chip Cookie Dough Cake. Check out all that cookie dough. I want.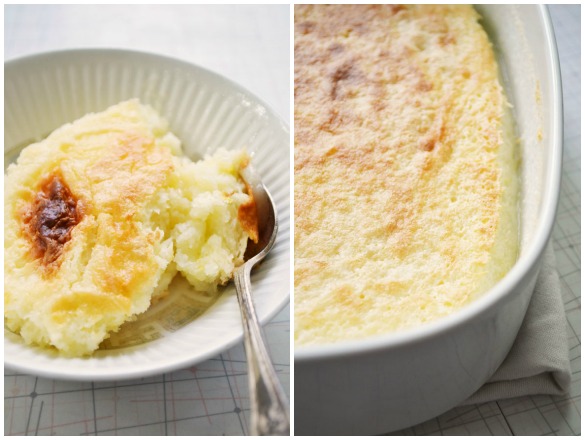 And finally, the lemon lover in me would not be able to let my birthday go by without adding another lemon cake to the mix. This Baked Lemon Pudding Cake sounds tooooo good. Please excuse me while I faceplant into those lemony clouds and into the luscious pudding below.

Well, now that we've all become diabetic, I'm going to sign off. I've got a birthday to enjoy! And if I'm lucky, I might get to eat some cake.
PS. Have a wonderful weekend! Happy Thanksgiving to all of my Canadian friends! I am thankful for many things, including all of you dear readers! xo