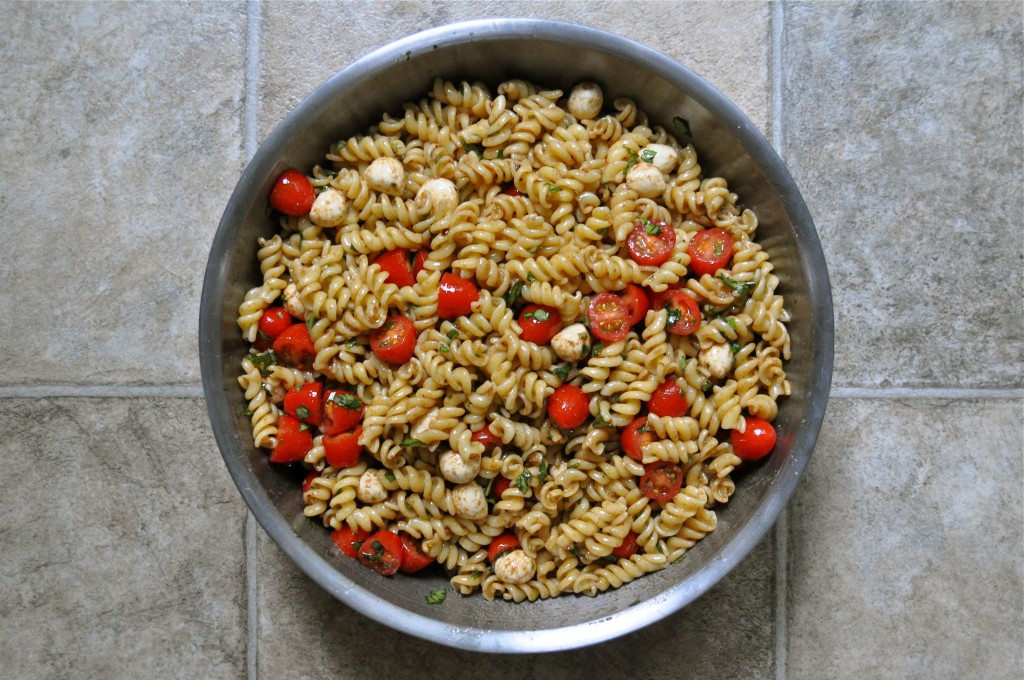 Happy Monday, friends! I hope you all had an incredible weekend. I am still enjoying mine, as we were granted a long one here in Canada for the civic holiday. And the weather is absolutely glorious, so I can't wait to get outside and soak up some summer sun. The fact that we're already into August is mind-boggling to me!
With that said, here is a quick and easy pasta salad recipe that would be perfect for any summer BBQ or gathering with friends and family. I've made it no less than 4 times over the past couple of months. It is so simple due to its short ingredient list, it comes together in no time, and can easily feed a crowd. Leftovers taste pretty spectacular too.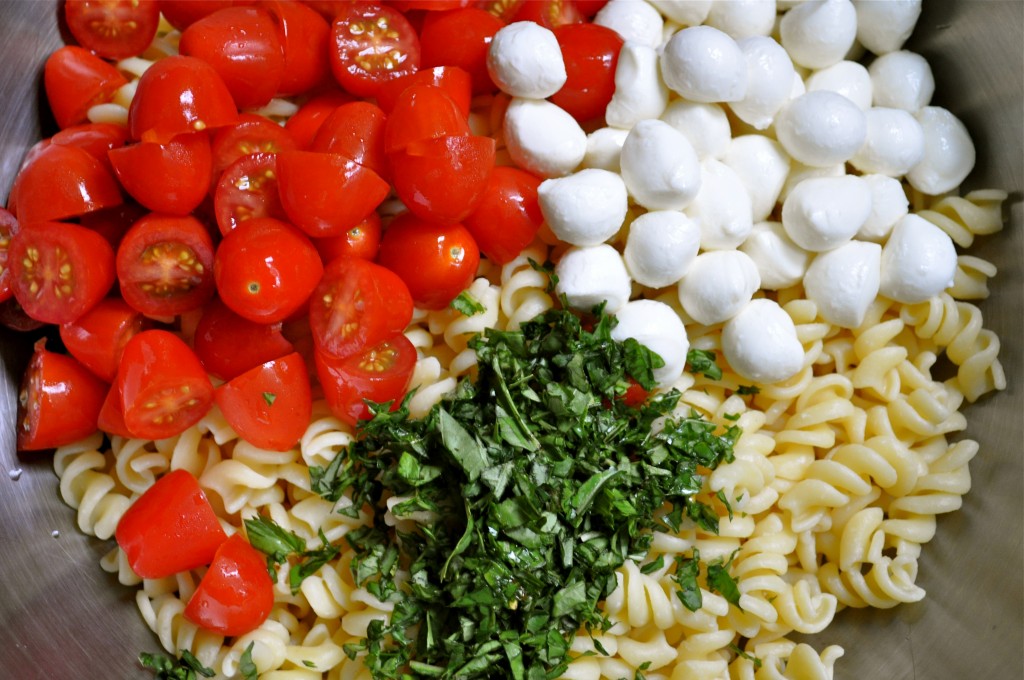 The recipe comes from Annie's Eats, and is one of many gems that I've found on Annie's blog. I barely changed a thing, except for upping the garlic a wee bit (I can't help myself). If you're not a fan of intense garlic flavor, what's wrong with you? simply reduce the number of cloves. Adios!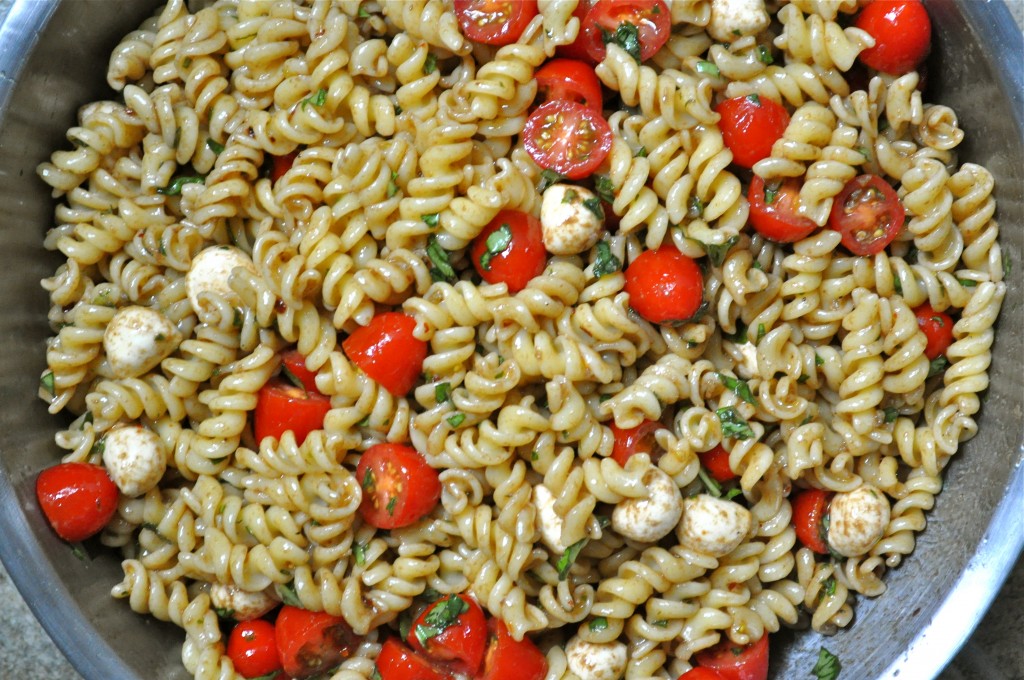 Caprese Pasta Salad (from Annie's Eats)
Serves 10-12 people as a side dish. This recipe also doubles and triples nicely if you're feeding a large crowd.
1 lb. pasta shapes of your choice
6 tbsp. extra-virgin olive oil
6 cloves garlic, minced or pressed
½ tsp. red pepper flakes
2 TBSP. balsamic vinegar
1 lb. cherry or grape tomatoes, halved or quartered
1 lb. fresh mozzarella (ie. mini bocconcini)
½ cup loosely packed fresh basil leaves, chopped
Salt and pepper, to taste
Cook the pasta according to package directions. Drain and rinse well with cold water. In the meantime, add the olive oil, garlic, and red pepper flakes to a small skillet. Over medium-low heat, allow the oil to infuse with the flavors for about 5-10 minutes. Be careful that the garlic doesn't burn. Remove from heat and allow to cool slightly.
Combine the cooked pasta, olive oil mixture, tomatoes, mozzarella, basil, and balsamic vinegar in a large bowl and toss to coat. Season with salt and pepper to taste. Serve cold or at room temperature. Enjoy!