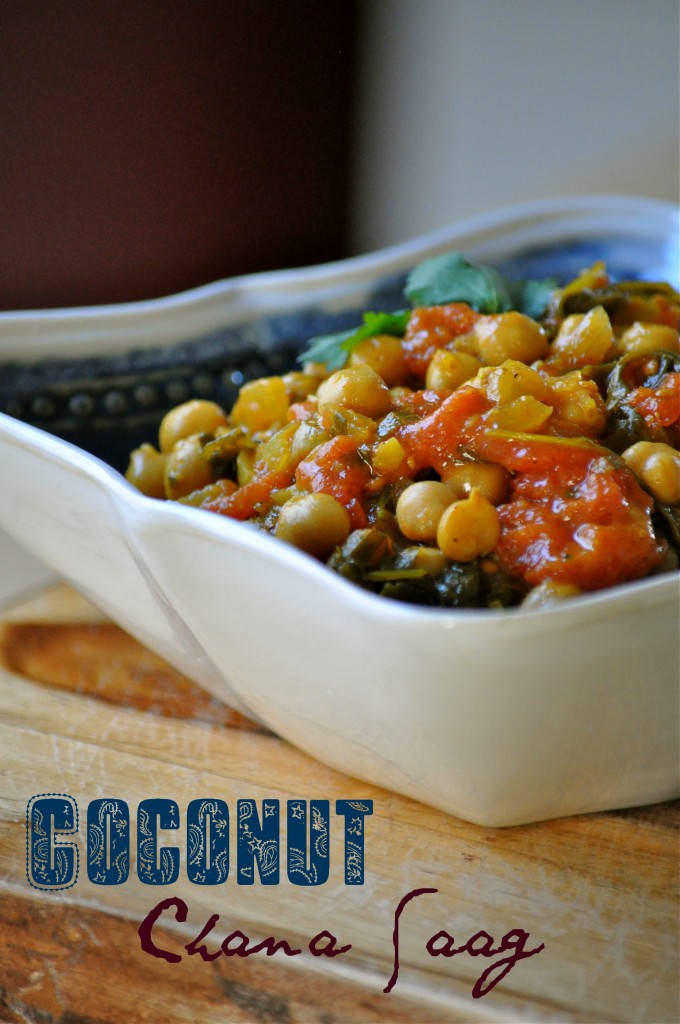 Hello friends!
How is 2014 treating you so far? Made any resolutions yet? Come up with any goals for the new year? Or maybe you're easing into January by slowly decreasing your chocolate/cookie/wine intake in preparation for new healthy habits.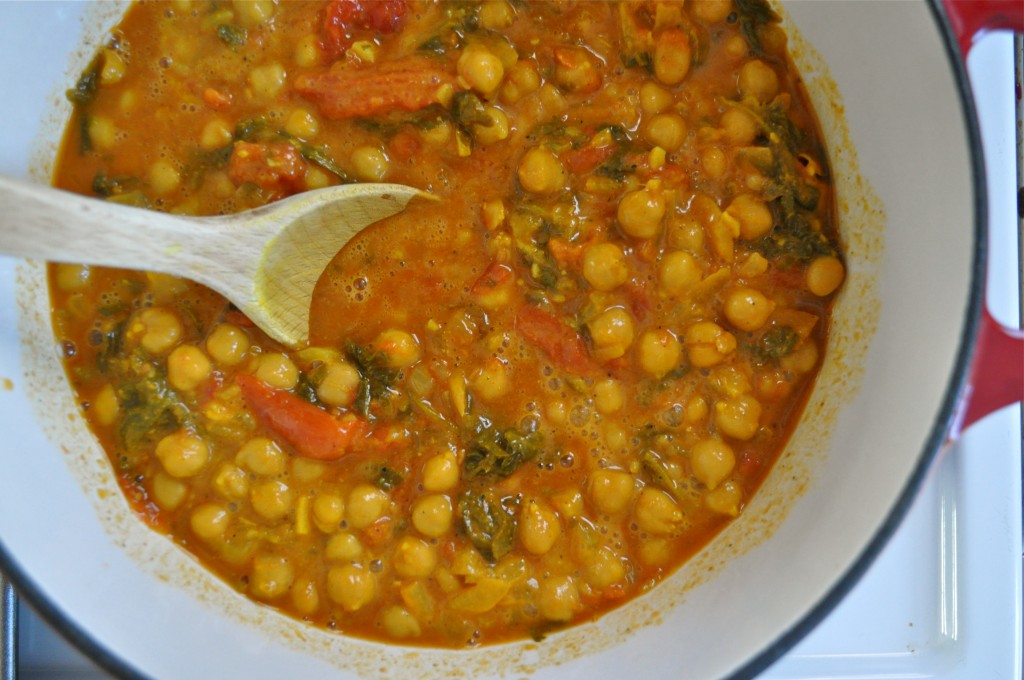 Personally, I'm easing into 2014 gently. There are still cookies and salted caramel bark in my freezer that need to be eaten, yo! And champagne in my fridge that needs drankin'. However, despite the way I present myself and my eating habits on this blog (cookies and cakes and sweet things galore), I actually eat fairly healthy on the regular.
One of my goals for 2014 is to give you, my dear readers, a more accurate representation of the way I typically eat. Generally speaking, I try to focus on the 80/20 rule – 80 percent of the time I try to eat healthy and wholesome – veggies, fruits, lean proteins, and whole grains, and 20 percent of the time I allow myself to indulge. Some days, the scale tips more in favor of indulging, and other days, it tips more in favor of eating healthy. It's all about balance, friends.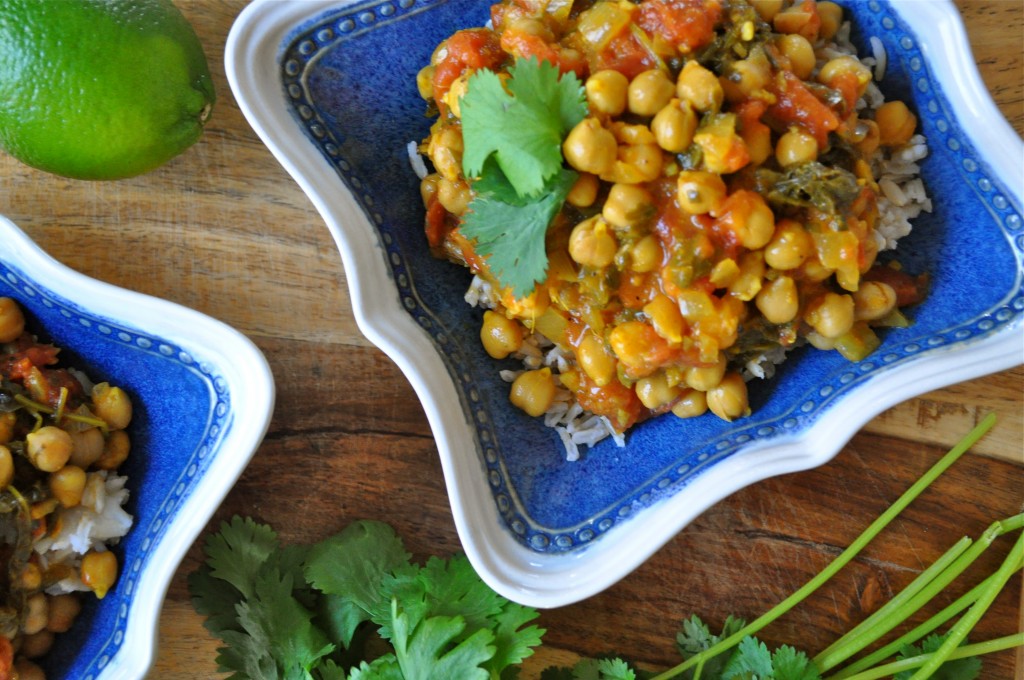 This recipe for Coconut Chana Saag is wonderfully reflective of the way I tent to eat. Simple ingredients, easy preparation, and lots of flavor. I was gifted a new cookbook for Christmas – Isa Does it by Isa Chandra Moskowitz. Isa Does It is full of easy and delicious vegan recipes, and I have already bookmarked about 20 recipes to try. If any of them are half as delicious as this Coconut Chana Saag, I have a very tasty 2014 ahead. And so do you!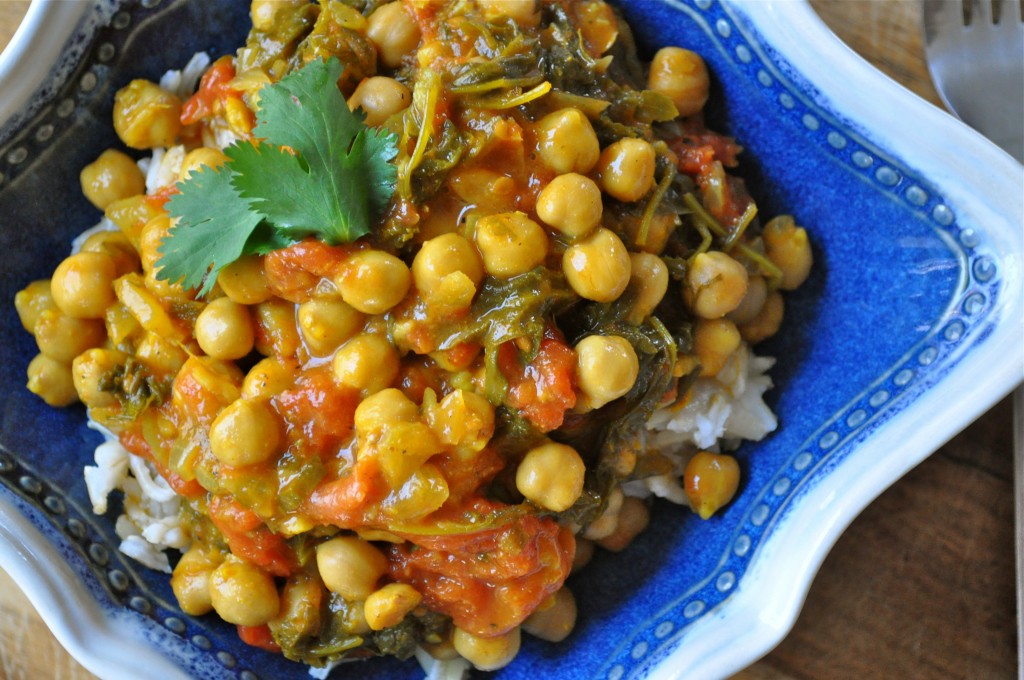 Coconut Chana Saag (slightly adapted from Isa Does It by Isa Chandra Moskowitz)
This Coconut Chana Saag comes together quickly and easily. I served it over brown basmati rice, but you could also use quinoa, jasmine rice, or your favorite grain. Store leftovers in a sealed container and refrigerate, then enjoy throughout the week! Serves 6.
2 TBSP. coconut oil
1 medium onion, diced
4 cloves garlic, minced
A knob of fresh ginger, minced (about 2 TBSP.)
2 TBSP. curry powder (I used Moghul curry powder)
1 tsp. salt
Freshly ground pepper, to taste
1/2 tsp. crushed fennel seeds
1/4 tsp. garam masala
1/2 tsp. ground cumin
A pinch of cayenne pepper
1 24-ounce can whole tomatoes
2 15-ounce cans of chickpeas, drained and rinsed
8 ounces of baby kale
1 14-ounce can of lite coconut milk
1/4 cup fresh cilantro, chopped (plus more for serving)
Juice of 1 lime
Cooked brown basmati rice (for serving)
Heat the coconut oil in a large pot over medium-high heat. Add the onion and saute for about 7 minutes, until lightly browned. Add the garlic and ginger, and saute until fragrant (about 30 seconds). Add the curry powder, salt, pepper, fennel seeds, garam masala, cumin, and cayenne and mix well. Allow the spices to roast for about a minute.
Add the tomato juice from the can, and scrape the bottom of the pan to deglaze. Add the tomatoes from the can, squishing them with your fingers or mashing with a wooden spoon. Add the chickpeas and mix well. Cover the pot and increase the heat to medium-high. Let simmer for about 10 minutes, stirring occasionally. Add the kale and stir until wilted, and then simmer for about 5 minutes more.
Add the coconut milk, cilantro, and lime juice and heat through. Taste for seasoning. Allow to sit for 10-20 minutes (if possible), so that the flavors can mingle. It tastes even better the next day. Serve over brown basmati rice and add more fresh cilantro, if desired.
Have a great week! 🙂