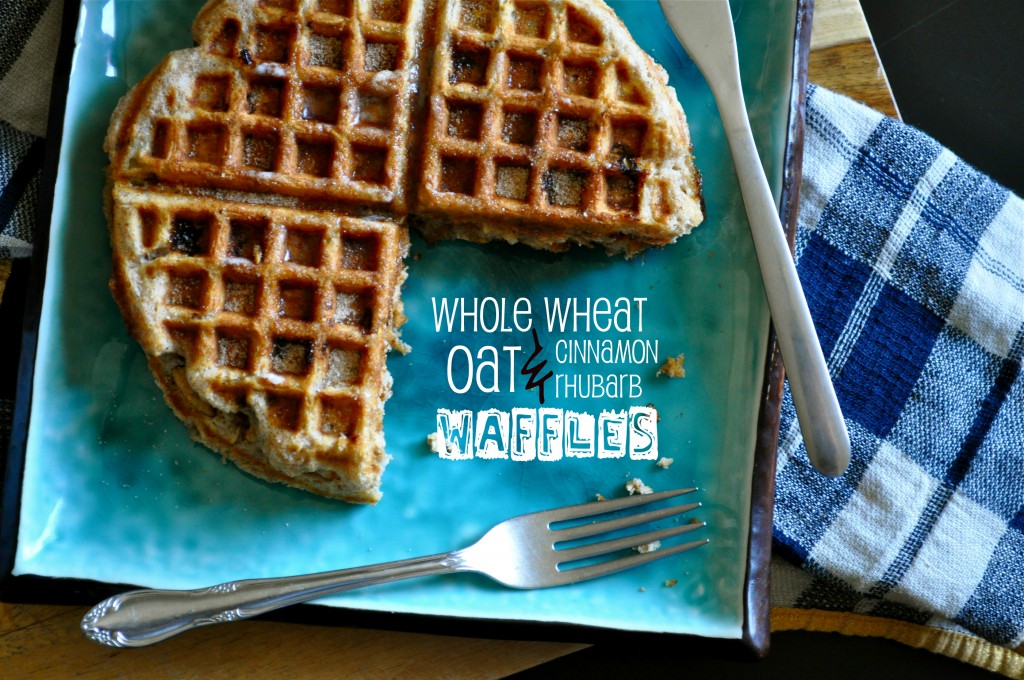 Haaaaaapppppppppyyyy Friday!
In celebration of being on the verge of one of these glorious things called the weekend, I bring you waffles. Whole wheat and oat cinnamon rhubarb waffles to be exact. I can't lie. I've become a bit waffle-obsessed. I can't stop thinking about all of the waffle possibilities. Of course we have sweet waffles. We also have savoury waffles. But then we have waffle sandwiches. Waffle donuts. And I bet waffle nachos could totally be a thing.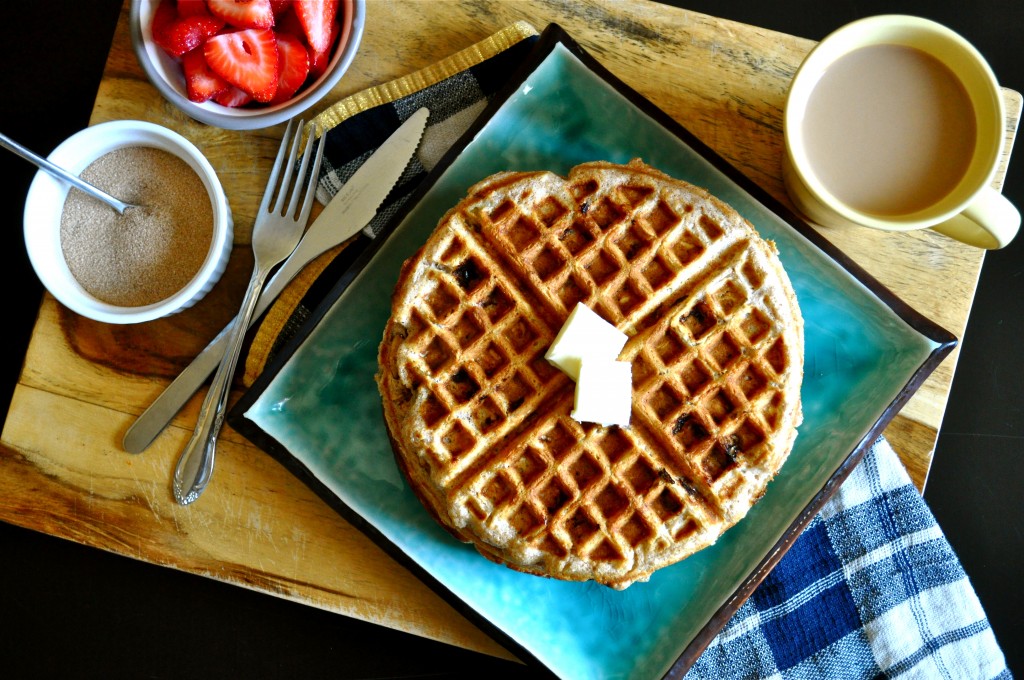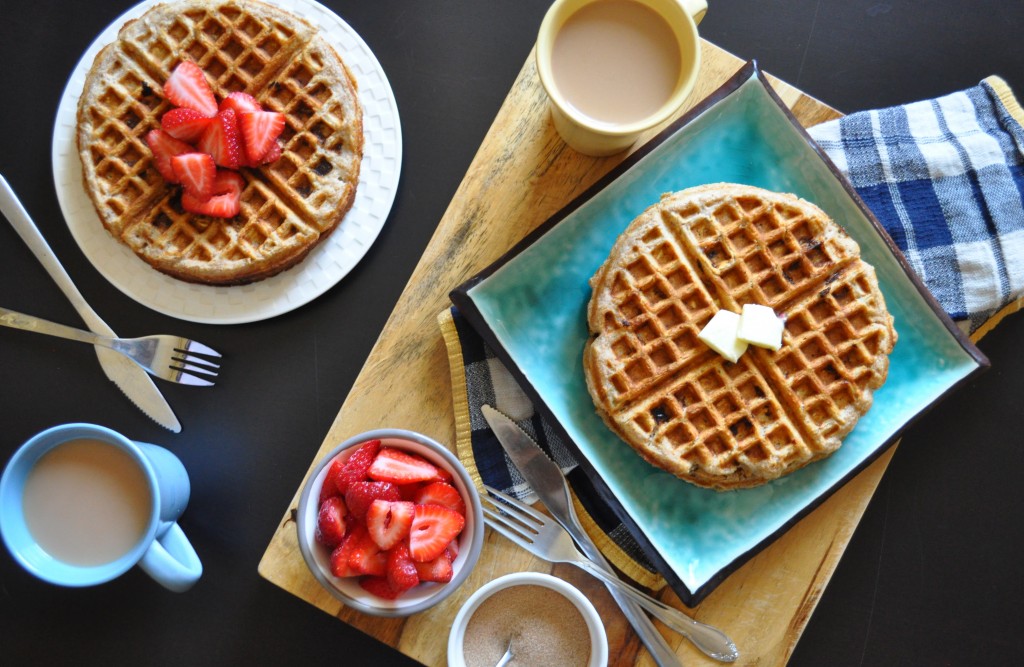 Today we're keeping it pretty simple. We've got whole wheat flour and oats for some hearty oomph. The rhubarb adds a little tartness (PS. You could totally sub in apples for the rhubarb). And there's cinnamon and brown sugar for flavour. Think: rhubarb crisp in waffle form. And if you want to go all out, you can top the waffles with butter and a sprinkling of cinnamon sugar. Boom. If that doesn't start your day off right, I don't know what will.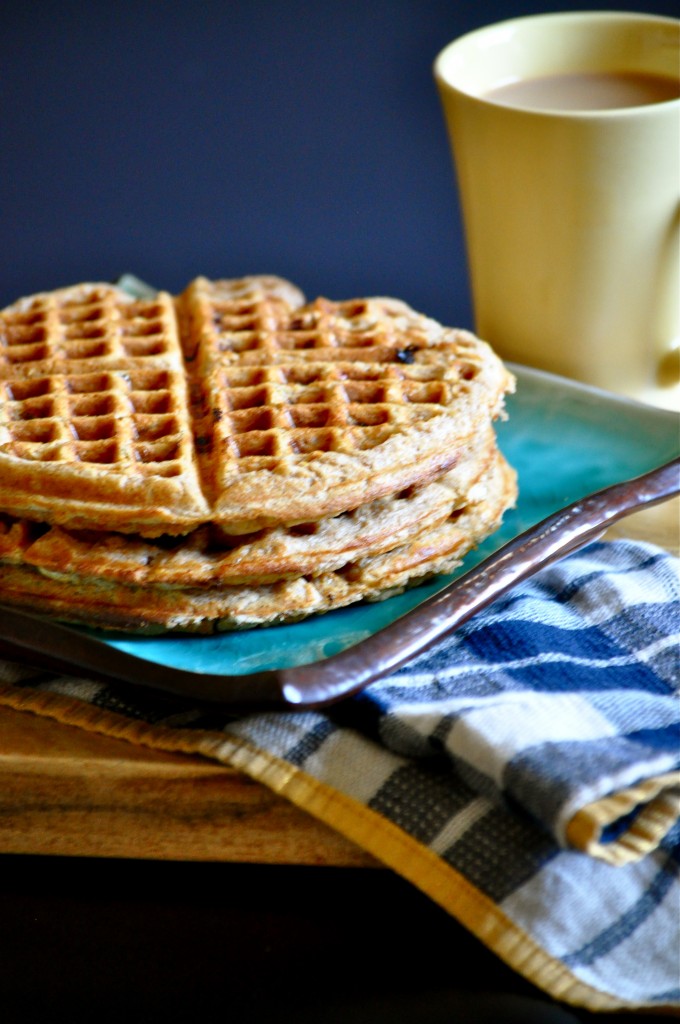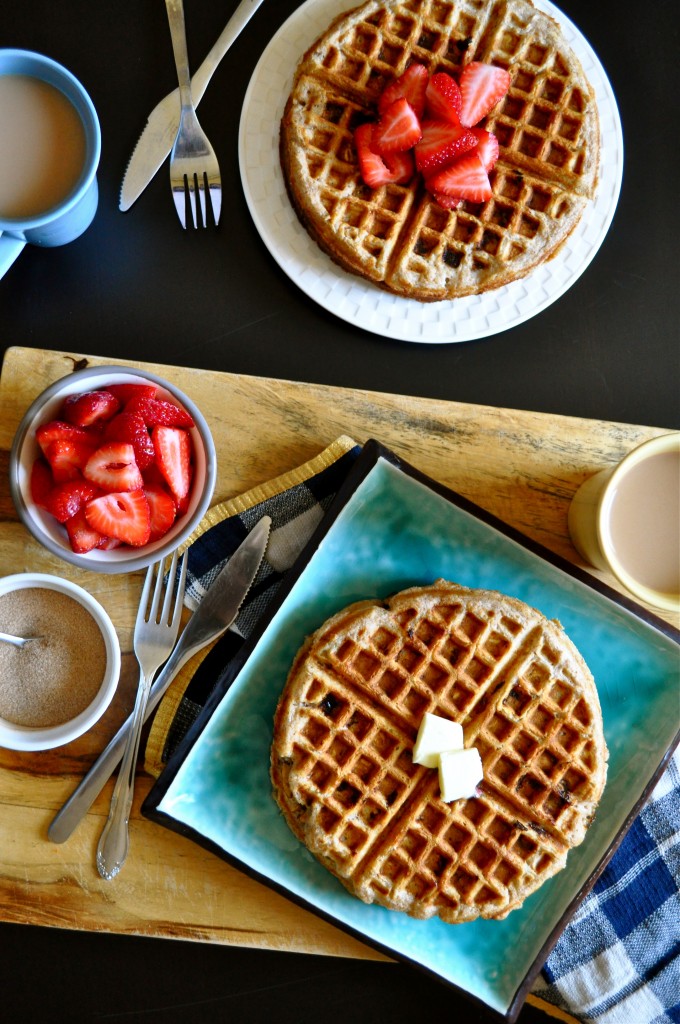 It's the weekend, friends! Enjoy, relax, live it up, treat yo' self, and eat some waffles. In that order.
Whole Wheat & Oat Cinnamon Rhubarb Waffles (adapted from Taste of Home)
These hearty waffles taste delicious with butter and cinnamon sugar (simply combine 1/4 cup sugar with 2 tsp. cinnamon), or fruit and syrup. If you can't get your hands on any rhubarb or if it's not your thing, feel free to use apples instead. Makes 6 waffles. 
1 1/2 cups whole wheat flour
1 cup oats
3 tsp. baking powder
1 1/2 tsp. cinnamon
1/4 tsp. salt
2 eggs, lightly beaten
1 1/2 cups milk
4 TBSP. butter, melted
2 TBSP. brown sugar
1 1/2 cups rhubarb, chopped
In a large bowl, combine the flour, oats, baking powder, cinnamon, and salt. In a separate bowl, mix together the eggs, milk, melted butter, and brown sugar. Add the wet ingredients to the dry, along with the chopped rhubarb. Mix until just combined. Cook according to the instructions of your waffle maker. Refrigerate or freeze leftover waffles, and reheat either in the toaster or the oven.