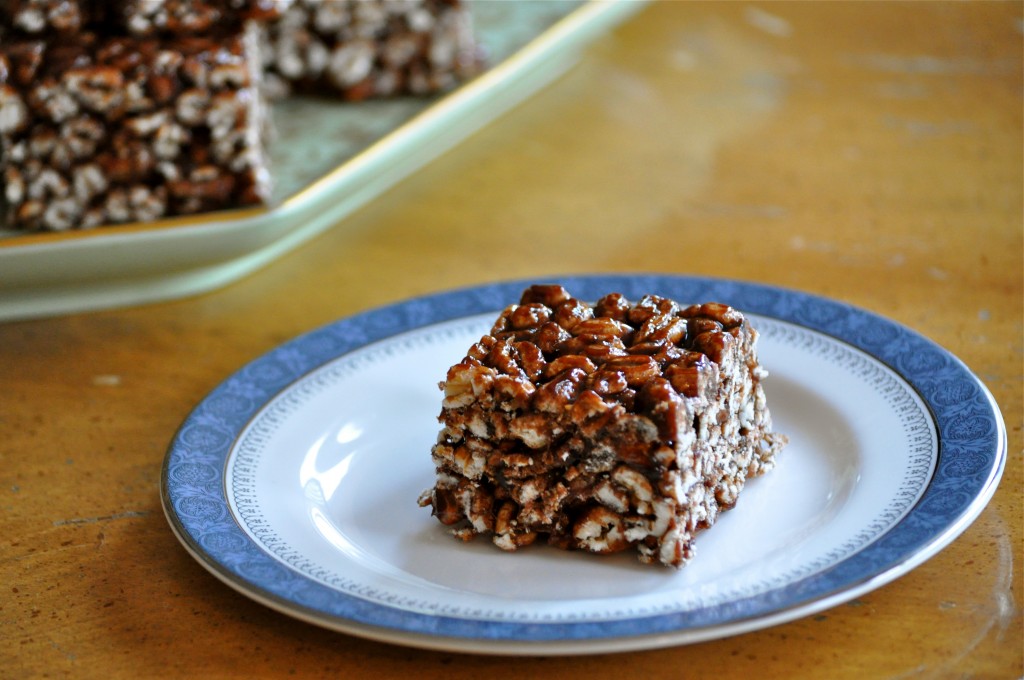 Hi friends! I hope you all had a marvelous weekend. I spent mine with some of my favorite friends, drank too much sangria, danced until I was a sweaty mess, stayed up way too late, and this, coupled with the fact that I've been burning the candle at both ends for the past month or so has left me in the throes of an awful cold. I don't know what it is about getting sick in the summer, but it always feels WAY worse to me. Like, oh hi, I'm running a fever AND my house is 98 degrees and rising – perfect! It's a beautiful day and rays of sunshine are beaming through the window, BUT I'm sweating my arse off inside whilst being doped up on cold meds – AWE.SOME. No thank you. I'll take a cold in the deep dark of winter over one in the depths of summer any day. At least curling up on the couch with a blanket and bad daytime TV seems slightly more appealing when it's minus one million outside.
In any case, I've learned that I'm terrible at resting. Like, I know that when you're sick, it's usually a result of your body being run down and therefore rest is necessary to get healthy again. But I can only sleep so much. And I can only lay in a vertical position for so long. And I can guarantee that in the time that I am "resting", my brain is already making 101 plans for what I need to do next. My brain isn't very good at being quiet.
So today, after lying on the couch for what seemed like days watching What Not To Wear and Diners, Drive-Ins, and Dives (seriously, those are the only half decent shows on during daytime hours, and I am using the term half decent very loosely), I decided that my compromise would be to continue to lay on the couch, write a blog post, and finally share this recipe with you. These puffed wheat squares have been on my list to share with you since I first started this blog, nearly three years ago (eep, three years!). I make them quite regularly, but have never taken the time to photograph them. One of the reasons being that they tend to get consumed rather quickly. However, I churned two batches of these squares out of my kitchen a couple of weeks ago for my Dad's epic 60th birthday celebration, and took a few minutes to snap a few shots. And every last square was gone less than an hour after the platter was set out to be ravaged by the party-goers.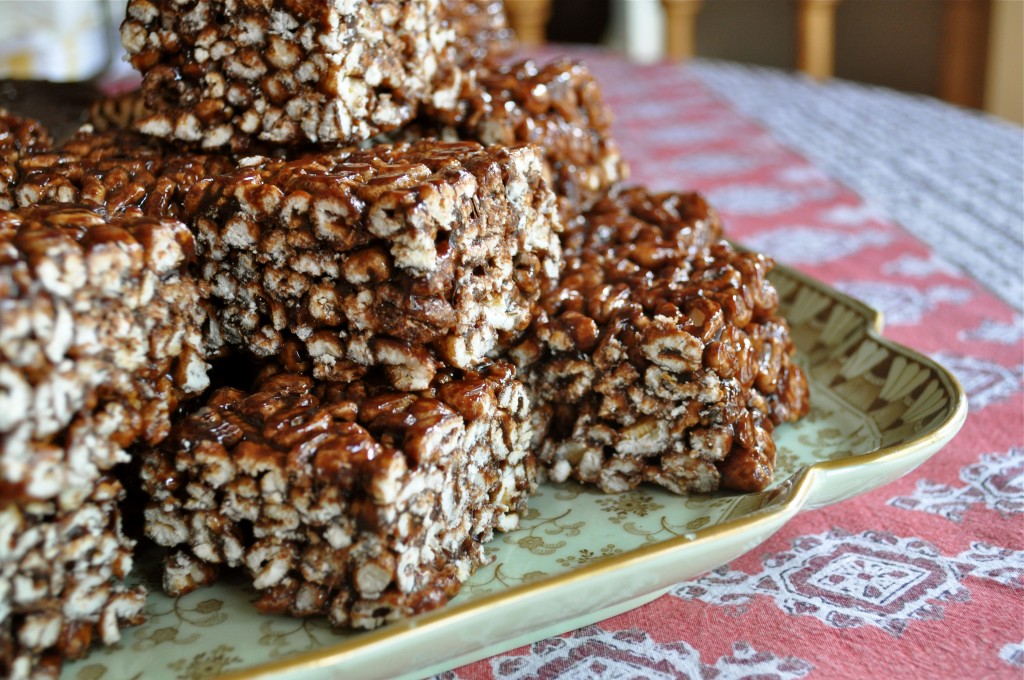 These squares are chocolatey, sticky, and wonderfully chewy. The recipe comes from one of my aunties, and it is the best puffed wheat square recipe in the history of the land. Make no mistake – not all puffed wheat squares are created equal. Of paramount importance is the chocolately goodness to puffed wheat ratio. AKA. The chocolately goodness must generously coat each morsel of puffed wheat. Let's be real, these squares aren't a healthy treat. But they are damn good and ridiculously addictive. Which means you should probably make some immediately.
Puffed Wheat Squares
A family favorite! Makes about 24 squares, depending on the size. Perfect for parties and BBQ's!
½ cup butter
1 cup corn syrup
1 cup white sugar
1/3 cup brown sugar
6 heaping TBSP. cocoa powder
1 tsp. vanilla
10 cups puffed wheat
Measure the puffed wheat into a large mixing bowl and set aside. Melt the butter with the corn syrup, sugars, and cocoa powder in a large saucepan over medium heat. Bring to a boil and simmer for 1 minute. Remove from heat, add the vanilla, and stir well. Pour the mixture over the puffed wheat and mix until the puffed wheat is evenly coated. Press into a 9×13-inch pan that has been lightly sprayed with non-stick spray. Allow to cool and then cut into squares. Store in an airtight container to maintain ooey-gooey freshness!