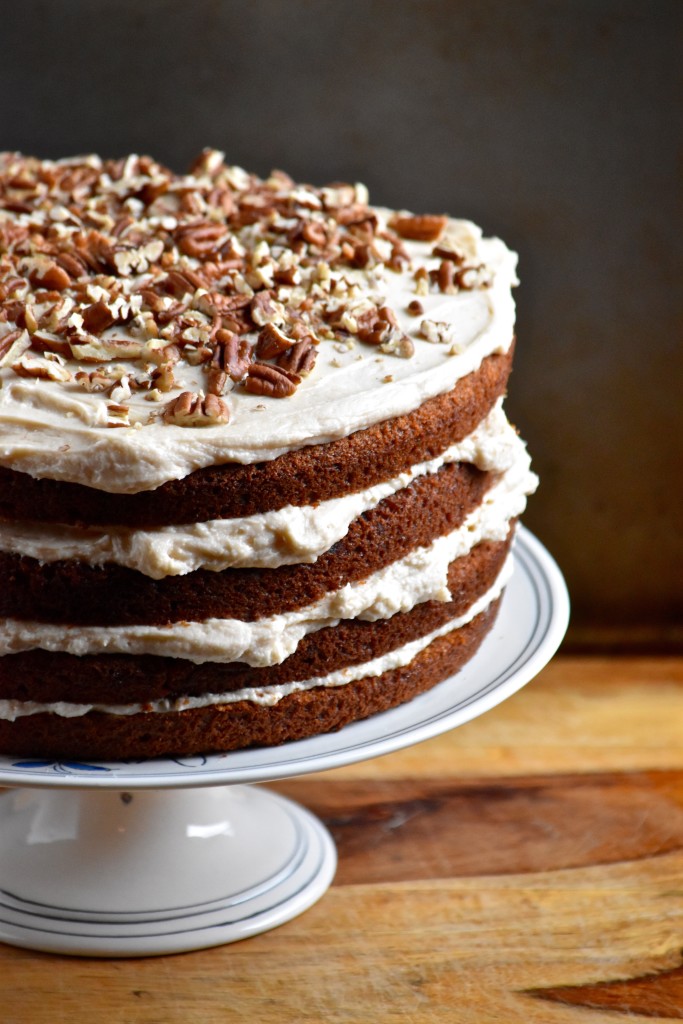 So I have this friend. She likes cake.
She likes cake so much that she eats a slice every. single. day. She takes her cake eating very seriously. If she's out for dinner, she'll order a slice of cake for dessert. If she's eating in she'll buy a slice of cake on the way home. If she comes over for dinner, she'll always bring a cake. She's a good friend to have.
(I seriously have a friend like this. I'm not talking about myself. Although you can usually count on me for sweet treats. I also really really like cake.)
And this banana pecan caramel cake is the perfect cake for cake lovers. Just look at it. First of all, the layers. There's four of them. FOUR! Four layers of moist (yep, I said it) banana cake studded with pecans. And in between each layer is a thick schmear of caramel buttercream frosting. CARAMEL BUTTERCREAM. Also known as the lovechild of fluffy buttercream and caramel sauce. Four layers of cake means four layers of buttercream. It's just math.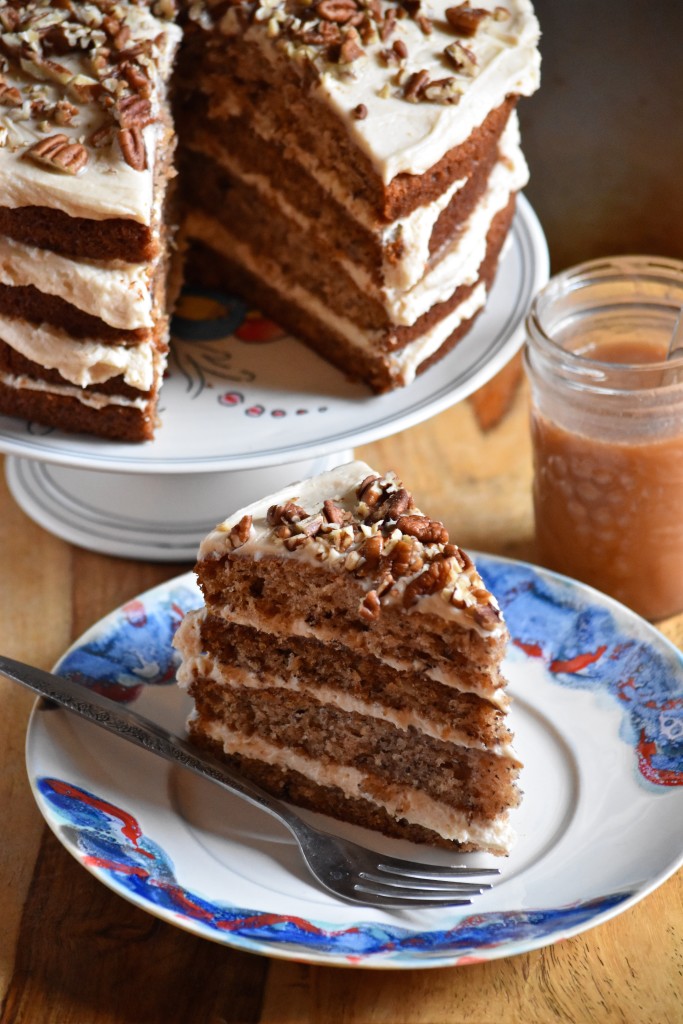 You can find the recipe for this luxurious cake on page 113 in the "Welcome Wagon" chapter of Butter Celebrates! Rosie Daykin's latest cookbook. In case you don't already know Rosie, allow me to introduce you. Rosie Daykin is the owner of the Butter Baked Goods bakery in Vancouver. Next time I find myself in Vancouver, you can bet I will be making a stop at Butter. Rosie's first cookbook, Butter Baked Goods was released in 2013 and is a national best seller. Her latest creation, Butter Celebrates! A Year of Sweet Recipes to Share takes us through the seasons and shares recipes for delectable treats to enjoy during various holidays and special occasions. Rosie covers everything from Valentine's Day to Mother's Day to Summer Celebrations to Halloween to Christmas, and even shares a few recipes for our furry friends, inspired by her rescue pup, Zelda. (My girl Bella is already begging me to test out those treats). It might be the most beautiful cookbook I have ever owned, with 259 pages of gorgeous photos and mouthwatering recipes. And can I get an amen for a cookbook that includes a photo of every single recipe? I mean, how can I be sure that a recipe wasn't a massive fail if I have no idea what the thing is supposed to look like when I'm finished? Rosie's got us covered.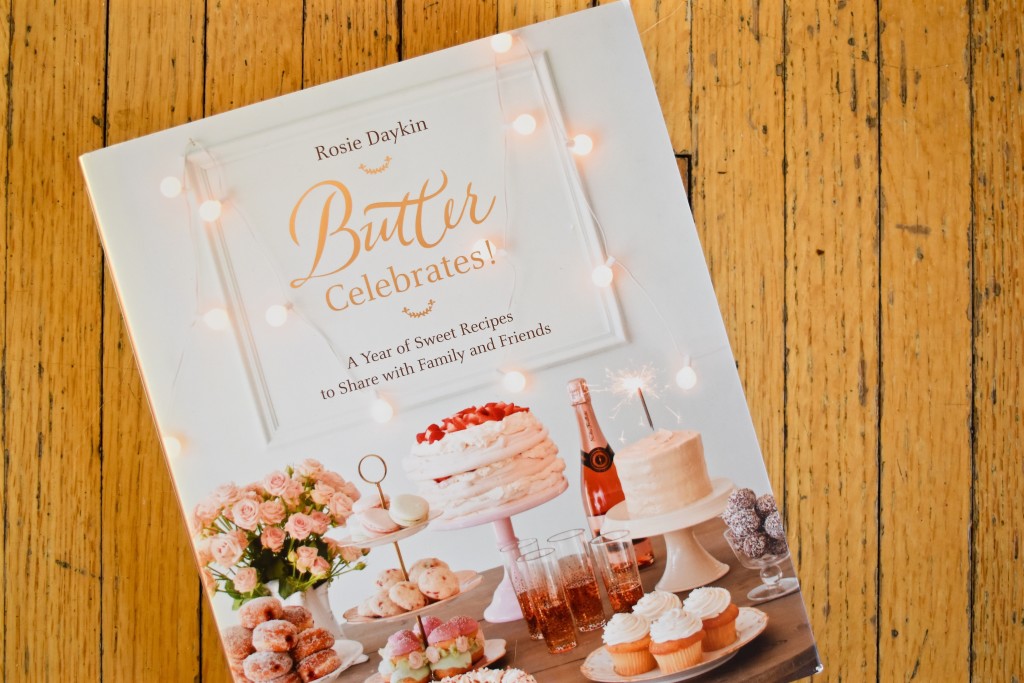 In her book, Rosie encourages us all to take the time to celebrate the little and big moments in life, preferably with cake. Now that's a life goal that I can get behind.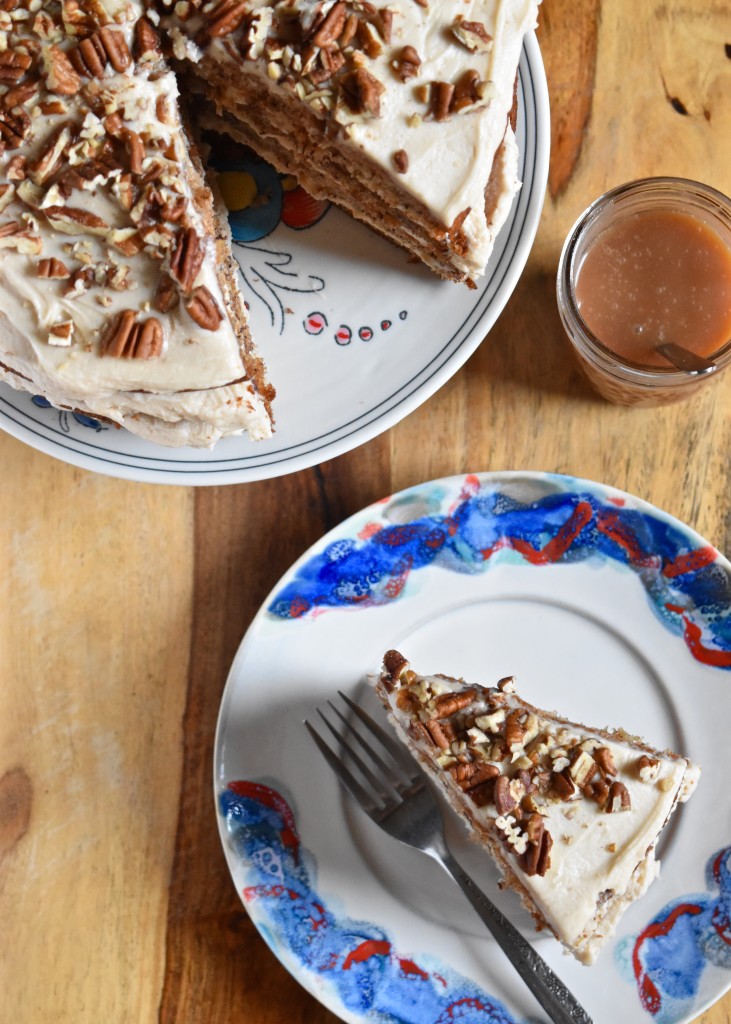 Choosing a recipe to share was damn near impossible, as I flagged nearly every other page during my first flip through the book. I honestly cannot wait to try everything. Alas, I had to make a decision, and settled on this banana pecan caramel cake. My inability to consume bananas before they get too ripe for every day eating means I almost always have bananas on hand to bake with. The idea of an indulgent cake instead of my usual healthy banana muffins or banana bread just seemed too good to pass up. And holy heck, this cake did not disappoint.
The good news is that there is an opportunity for one of you lucky devils to win this glorious cookbook along with a box of goodies from Rosie's bakery. If that isn't an early Merry Christmas, I don't know what is!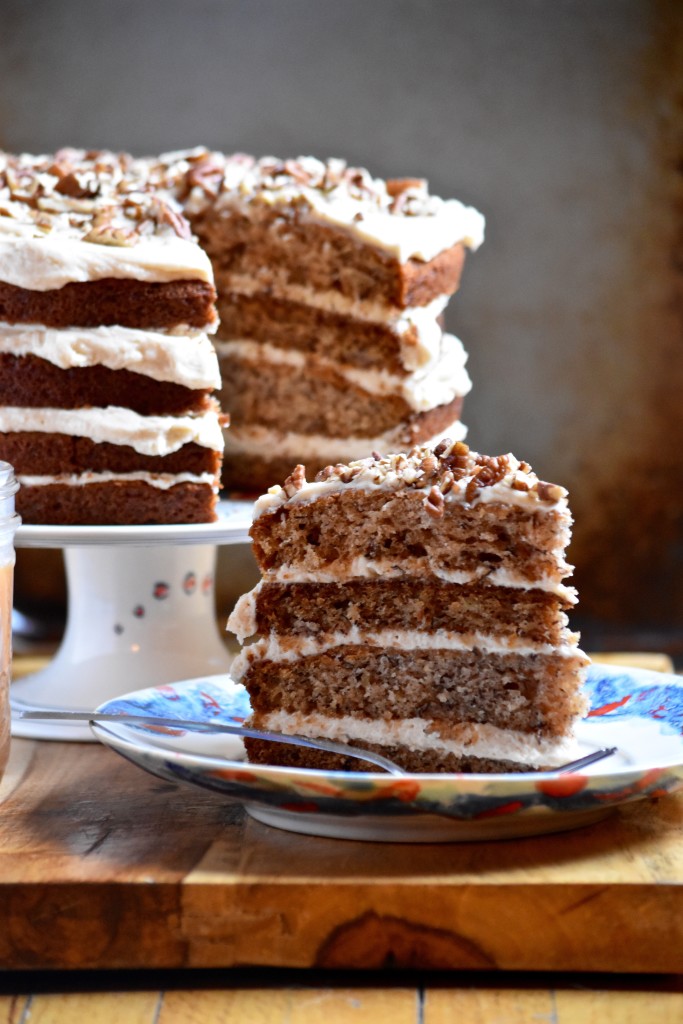 Good luck to all of you and happy holidays!
Please be sure to check out more incredible treats from my fellow Butter Celebrates! blogger pals in celebration of this gorgeous cookbook!
And now, for the giveaway!
One lucky reader will win a personally signed Butter Celebrates! cookbook from the lovely Rosie herself along with a delicious box of goodies from her bakery in Vancouver. Umm, yum! More details are listed below. Good luck!
Simply leave a comment below and tell me your favourite holiday tradition (mandatory). Be sure to click the widget options below for both mandatory and optional bonus entries.
This giveaway is open to all legal residents of Canada who have reached the age of majority at the time of the contest in the province or territory in which they reside. Void in Quebec.
Winner must answer a skill-testing question.
No purchase necessary to enter.
Giveaway will run from Wednesday, November 25, 2015 at 12:01am to Wednesday, December 2, 2015 at 11:59pm. Winner will be contacted via email and name will be displayed on Rafflecopter widget. Email address will never be given out to any third party or anyone for that matter.
Prize value is approximately $125.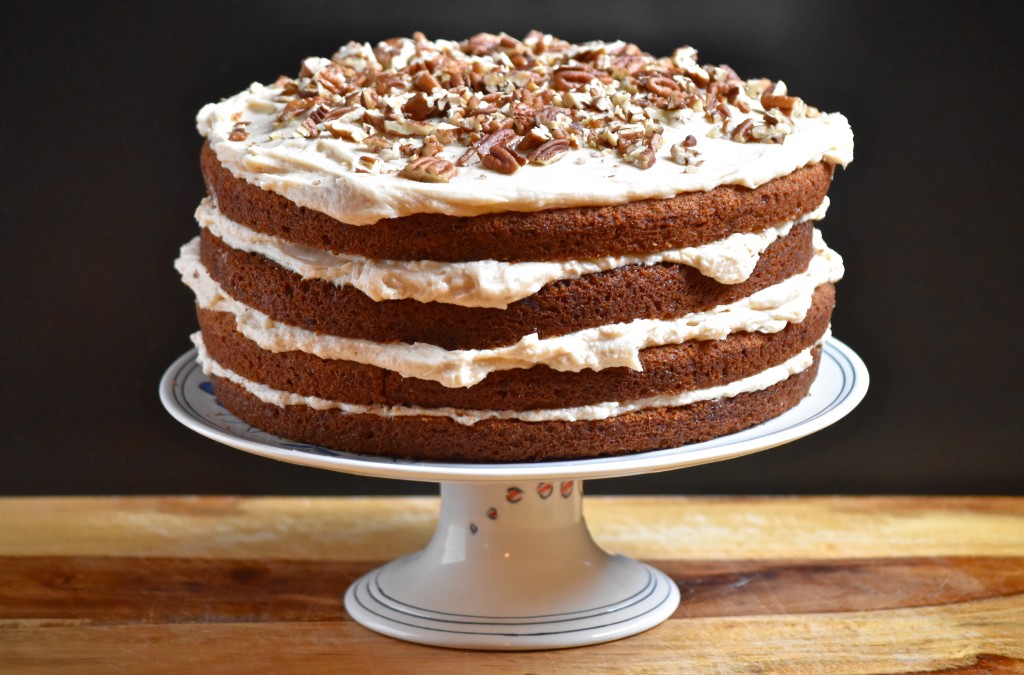 A big warm thank-you to Jenny Jack of the Brunette Baker for organizing this blog hop and Rosie Daykin of Butter Baked Goods for providing this super sweet giveaway!
Disclosure: The Butter Celebrates! A Year of Sweet Recipes to Share cookbook was provided to me by Random House of Canada Limited for review at no cost. All opinions are my own. I truly adore this book.