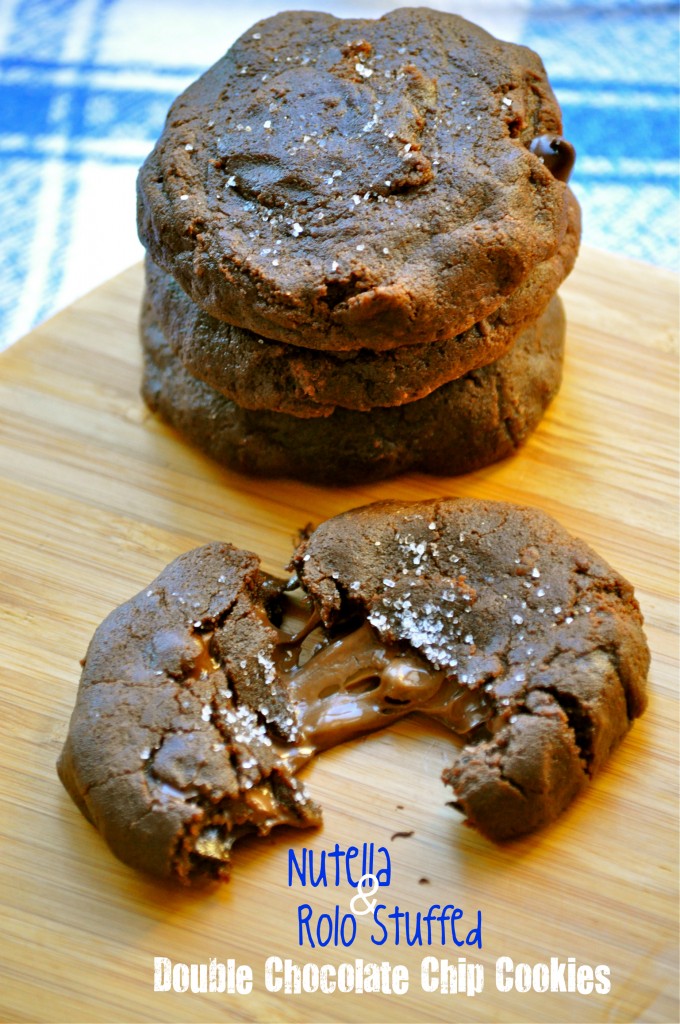 Hello my friends! Happy December!
This year, I participated in the Great Food Blogger Cookie Swap, hosted by two darlings, The Little Kitchen and Love & Olive Oil. The cookie swap brings food bloggers from around the world together to exchange cookies. Basically, you sign up, receive the addresses of three other bloggers, and then you send each blogger a dozen homemade cookies. And then you wait to receive three dozen delicious cookies from those that received your name. Oh, the anticipation!
I must also add that over $13, 700 was raised for Cookies for Kids' Cancer! Sweet treats and supporting a good cause – what's not to like?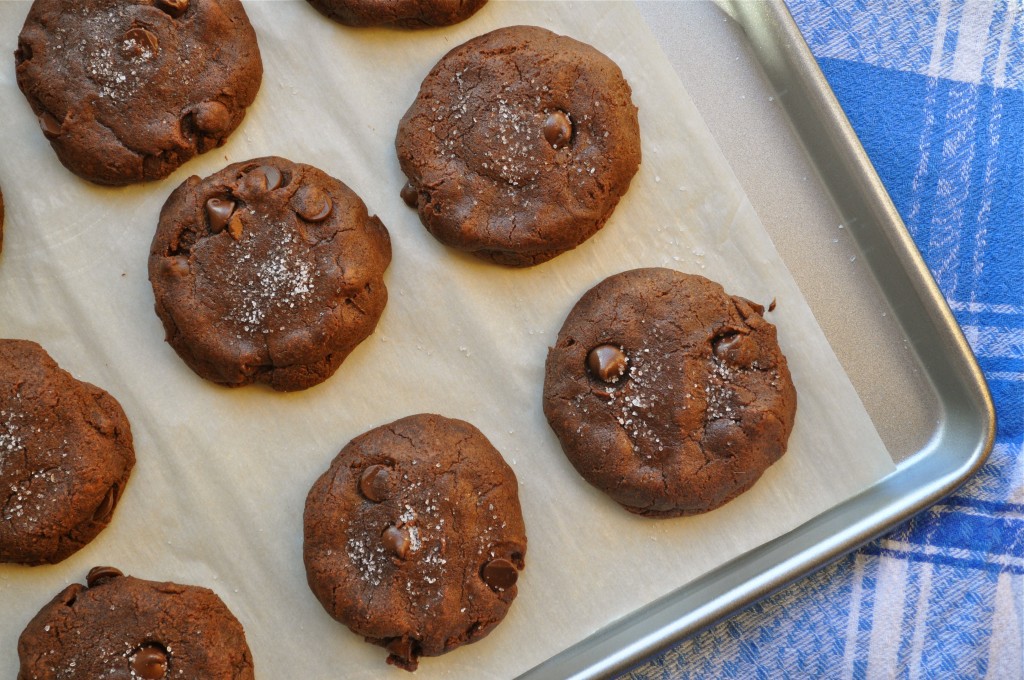 Participating in this swap was so much fun! I was introduced to six great new bloggers (even another blogger in my own city!) AND I received three batches of delicious cookies. Total win!
Aaaaaannnnnddddd, I finally had a good excuse to try a recipe that I've been waiting to make ever since I first saw it on Izy's blog, Top With Cinnamon. Dudes, these cookies are one of the best things to ever come out of my oven. Think about a rich chocolate cookie, stuffed with creamy Nutella and a melty Rolo (aka. caramel goodness), and then sprinkled with fleur de sel. Oh, and they're made in a saucepan. One single dang saucepan. Fewer dirty dishes! My cookie standards have officially been raised to a whole new level.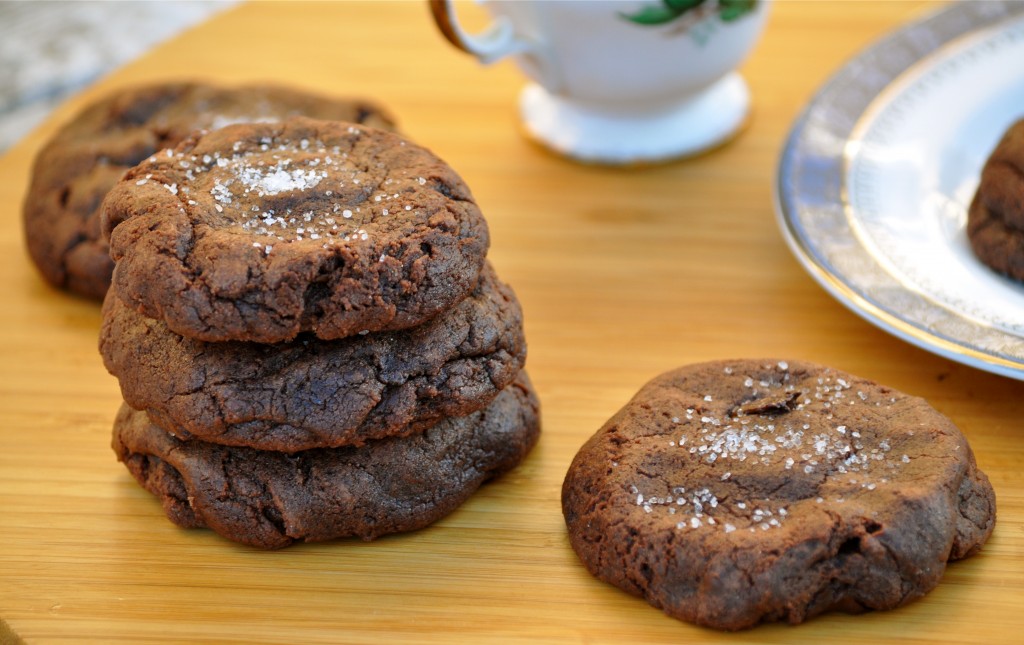 A few things: I made these cookies a total of four times. I found the dough a bit difficult to work with the first couple of times. It seemed a little dry and was hard to shape. Don't worry though, the cookies were still delicious! The third and fourth times, I used my kitchen scale to get more exact measurements (Izy had included weight measurements in her original recipe). BIG difference. The dough was much easier to work with and the final cookie was much more tender. I highly recommend using a kitchen scale if you've got one. However, don't be discouraged if you don't have a scale, as they will still be incredible.
And next year, all of you should participate in the swap too! Check the Great Food Blogger Cookie Swap website for more details. Happy holiday baking! More recipes comin' atcha soon!
Nutella and Rolo Stuffed Double Chocolate Chip Cookies (slighty adapted from Top With Cinnamon)
These cookies are best when made with good quality dark cocoa powder. Also, the cookies firm up a bit when they cool, so don't be worried if they appear under-baked after the 8-10 minute mark. These cookies, still warm + a cold glass of milk = perfection. Makes about 18 cookies. 
1/2 cup (110g) butter
1 1/2 cups (350g) light brown sugar
1/2 cup (55g) cocoa powder
2 eggs
1 tsp. vanilla
1/4 tsp salt
3/4 tsp baking powder
2 cups (260g) all-purpose flour
1/2 cup (100g) dark chocolate chips
Fleur de sel, for sprinkling
~1/3 cup Nutella
~18 Rolo chocolates
Preheat your oven to 350°F. Prepare two baking sheets with parchment paper or a Silpat.
In a medium saucepan, melt the butter. Remove the pan from heat and stir in the brown sugar and eggs. Add the cocoa, salt and baking powder and stir until well combined. Add the flour and stir until just mixed. Then stir in the chocolate chips.
Drop dough by the tablespoon onto the baking sheets (no more than 12 per sheet). Use your finger make a large indentation the centre of the dough; fill the indentation with about 1/2 teaspoon of Nutella and top with a Rolo. Take another tablespoon of dough and flatten it with your fingers, then place over top of the dough balls. Seal the edges and very gently flatten just a little bit.
Sprinkle with fleur de sel and bake for 8-10 minutes. Do not overbake. Allow to cool on the cookie sheet for about 10 minutes, then transfer to a wire rack to cool completely.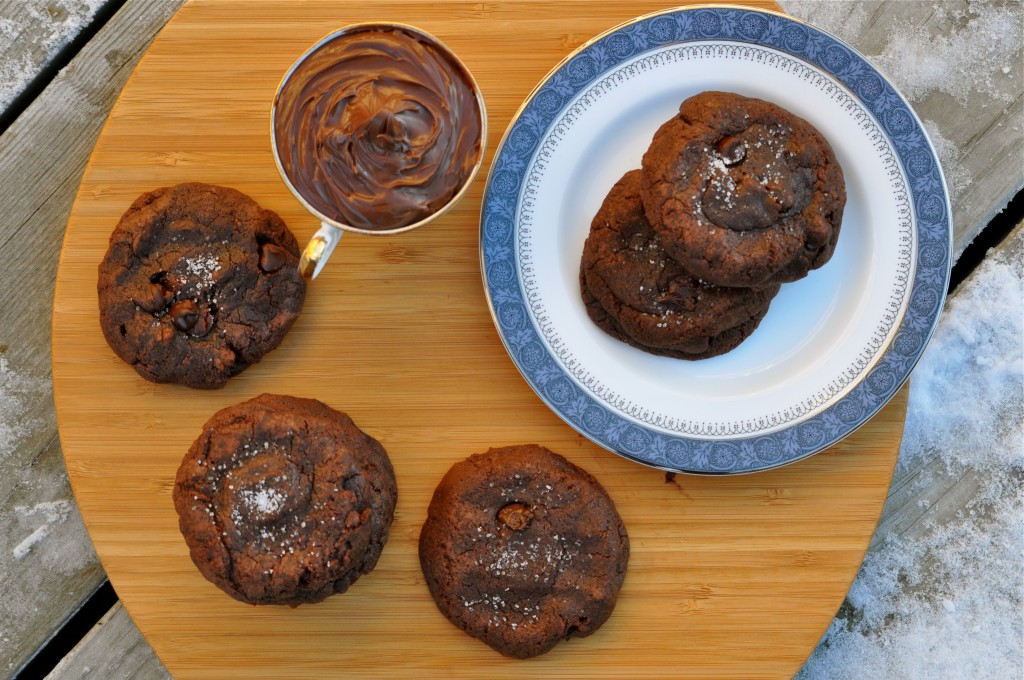 PS. If you're looking for more great cookie recipes, check out the recipes for the cookies I received over at My Life Made Sweet & Saucy (Raspberry  Marshmallow S'mores!), Korena In the Kitchen (Cranberry-Orange Christmas Jammers), and The Snack Dept. (Minty Trader Joe's Cookie Butter Cookies!).