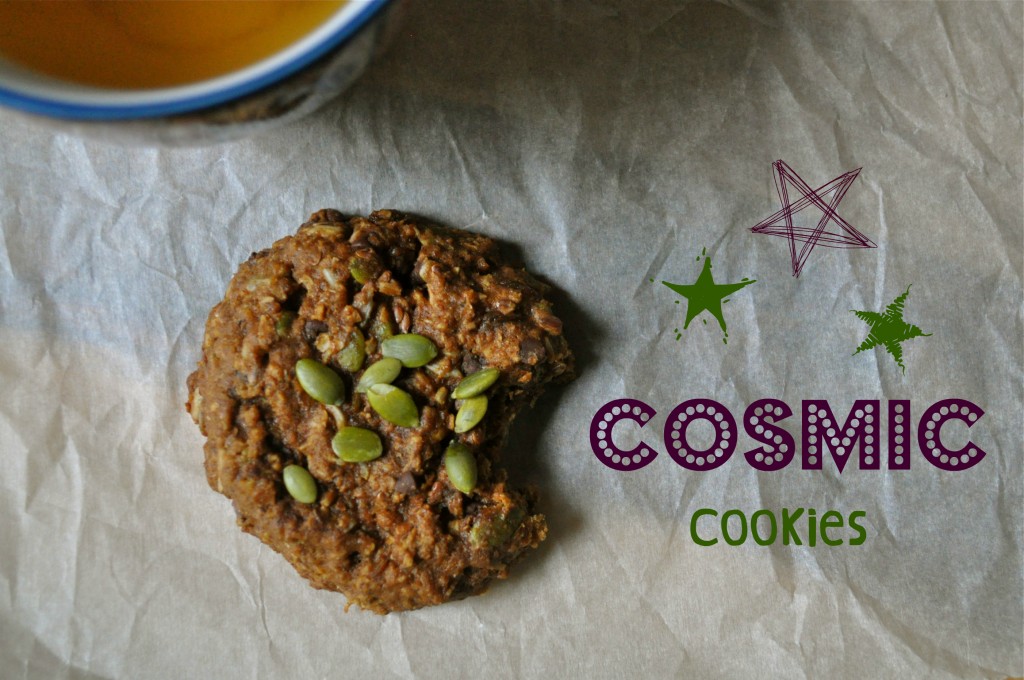 Oh boy, friends, do I have a cookie recipe for you!
First of all, a little backstory. So there's this organic market here in my 'hood called Planet Organic. In the bakery section, you can find a lil' treat called the Cosmic Cookie. It's freakishly delicious, and also bordering on healthy, considering the oats, spelt flour, flax, etc. going on. I once bought a package of said cookies and jotted down the ingredient list with a plan to try to recreate them at home. However, the ingredient list was long, and trying to figure out the quantities of each ingredient just made my brain hurt. I hate math.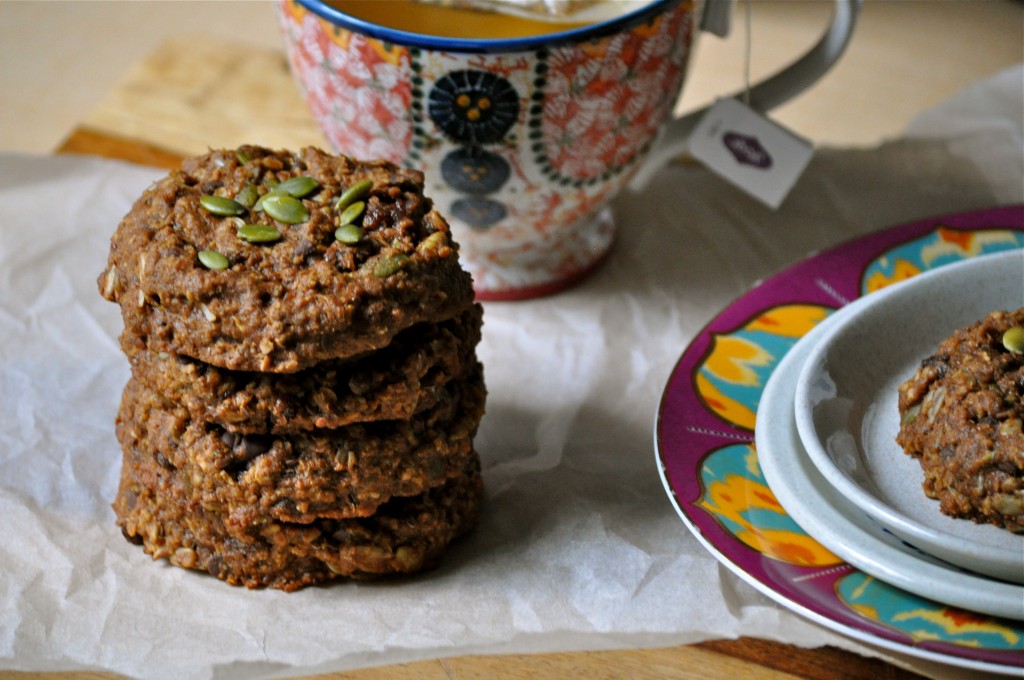 My plans of creating these cookies at home fell by the wayside. I stopped purchasing them from the store because they ain't cheap. My dreams died a little. Sad story, eh?
But then, something straight-up magical happened. A couple of weeks ago, I was reading the blog of my fellow prairie girl Christal (who writes a fantastic healthy-eating blog, BTW), and she dropped the best bomb ever: PO had released the recipe of their famous cookies! The angels started singing, I started crying tears of joy, and called all of my friends to share the good news. Well, not really, but you can bet your next paycheque that I hightailed it over to the PO website to check out the recipe. And proceeded directly to the grocery store to pick up everything I needed to make these cookies.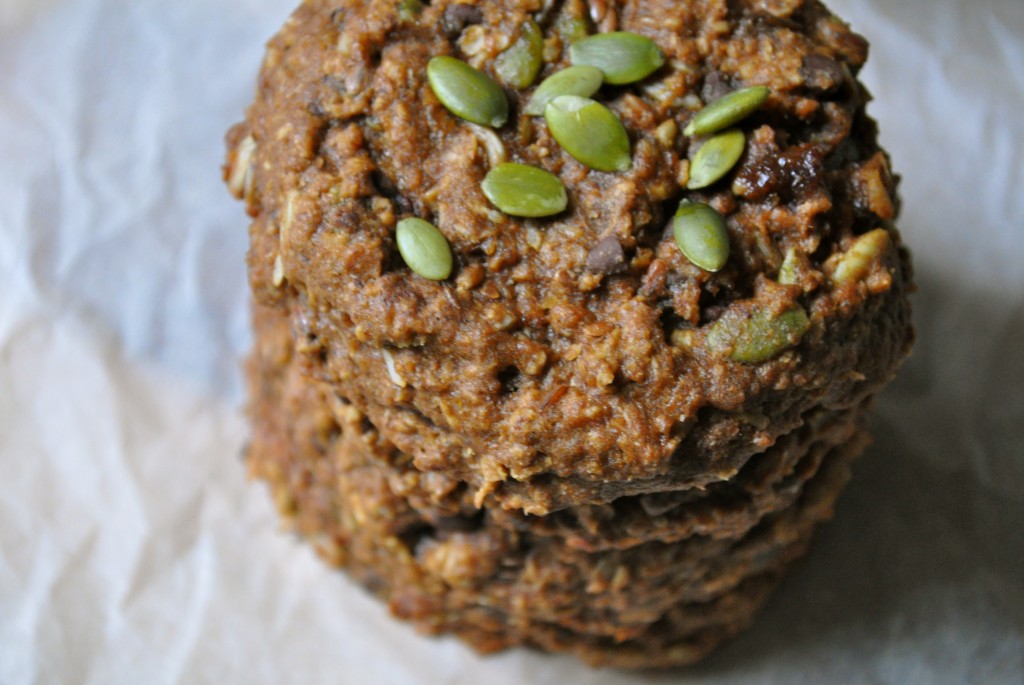 I altered the recipe in a few areas, most notably, subbing in coconut oil for canola oil and almond milk for soy milk. The cookies turned out exactly as I'd hoped. I stored the cookies in an airtight container in the freezer and took them out as needed for snacks and lunches. They were especially perfect as pre-CrossFit fuel. PS. More on CrossFit later, as a few people have asked for details. As long as I survive the duration of the class, which is questionable, I will tell you a few tales. But in the meantime, bake up a batch of these cookies to sustain you through your work day/school day/workout/and so on. They truly are "cosmic" – out of this world!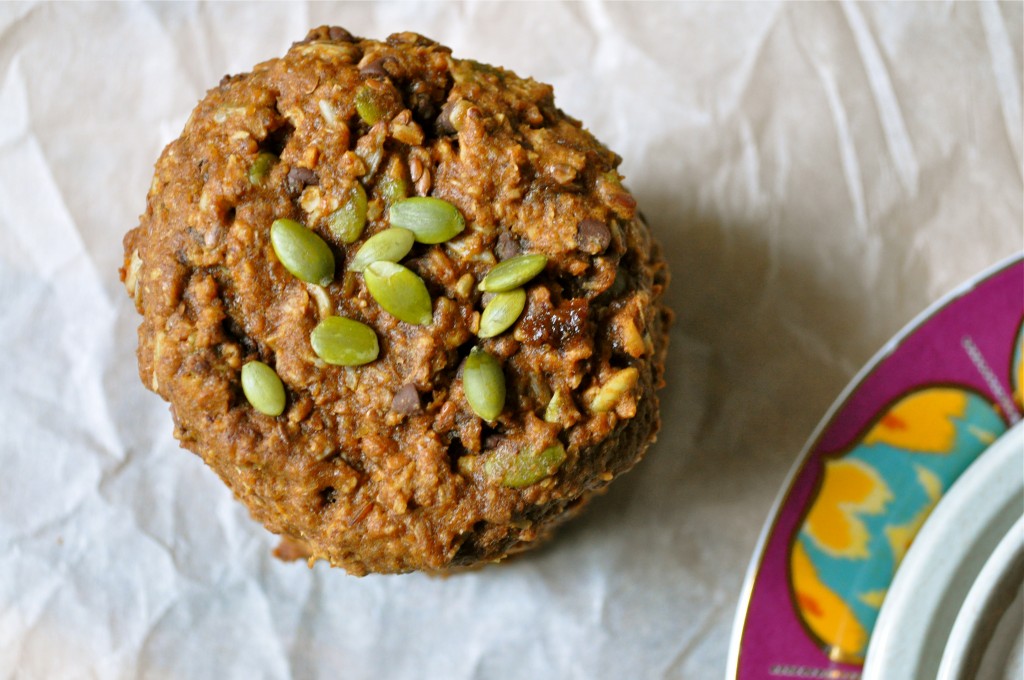 Cosmic Cookies  (adapted from Planet Organic's Cosmic Cookie recipe)
A delicious and healthy cookie, packed with good-for-you and energizing ingredients. These cookies make a great regular or pre-workout snack. This recipe makes about 24 cookies. Feel free to make the cookies smaller, but remember to adjust the baking time accordingly. 
2 1/4 cups quick cooking oats
2 cups spelt flour
1 cup sunflower seeds
3/4 cup pumpkin seeds (plus extra, for sprinkling on top)
1/2 cup shredded unsweetened coconut
1/4 cup flax seeds
1 cup organic cane sugar
1 TBSP. cinnamon
2 tsp. sea salt
1 cup dark chocolate chips
1 1/2 cups raisins
1/4 cup water
1/4 cup blackstrap molasses
3/4 cup coconut oil, melted
1 cup unsweetened almond milk
1 tsp. vanilla
Preheat the oven to 350°F. Prepare two large baking sheets with parchment paper or a Silpat. In a large bowl, combine the dry ingredients (oats through to raisins). In a separate bowl, mix together the wet ingredients (water through to vanilla). Add the wet mixture to the dry mixture and mix until just combined. Portion the cookie dough using a 1/3 cup measure, and then slightly flatten the cookies prior to baking. Bake for about 24 minutes, or until lightly browned.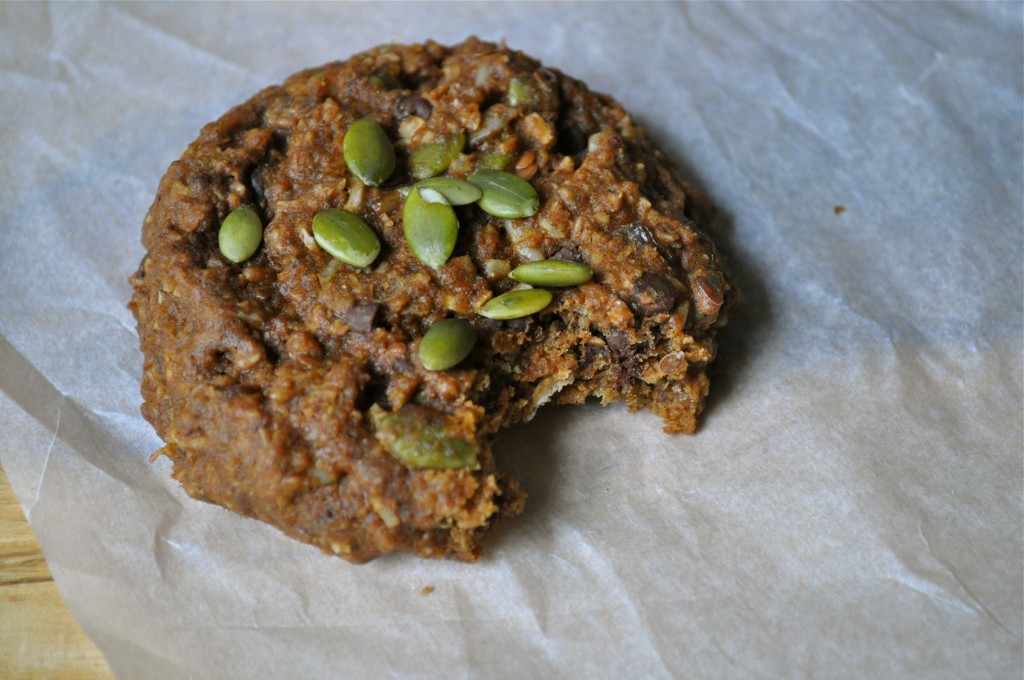 Have a wonderful week, friends!