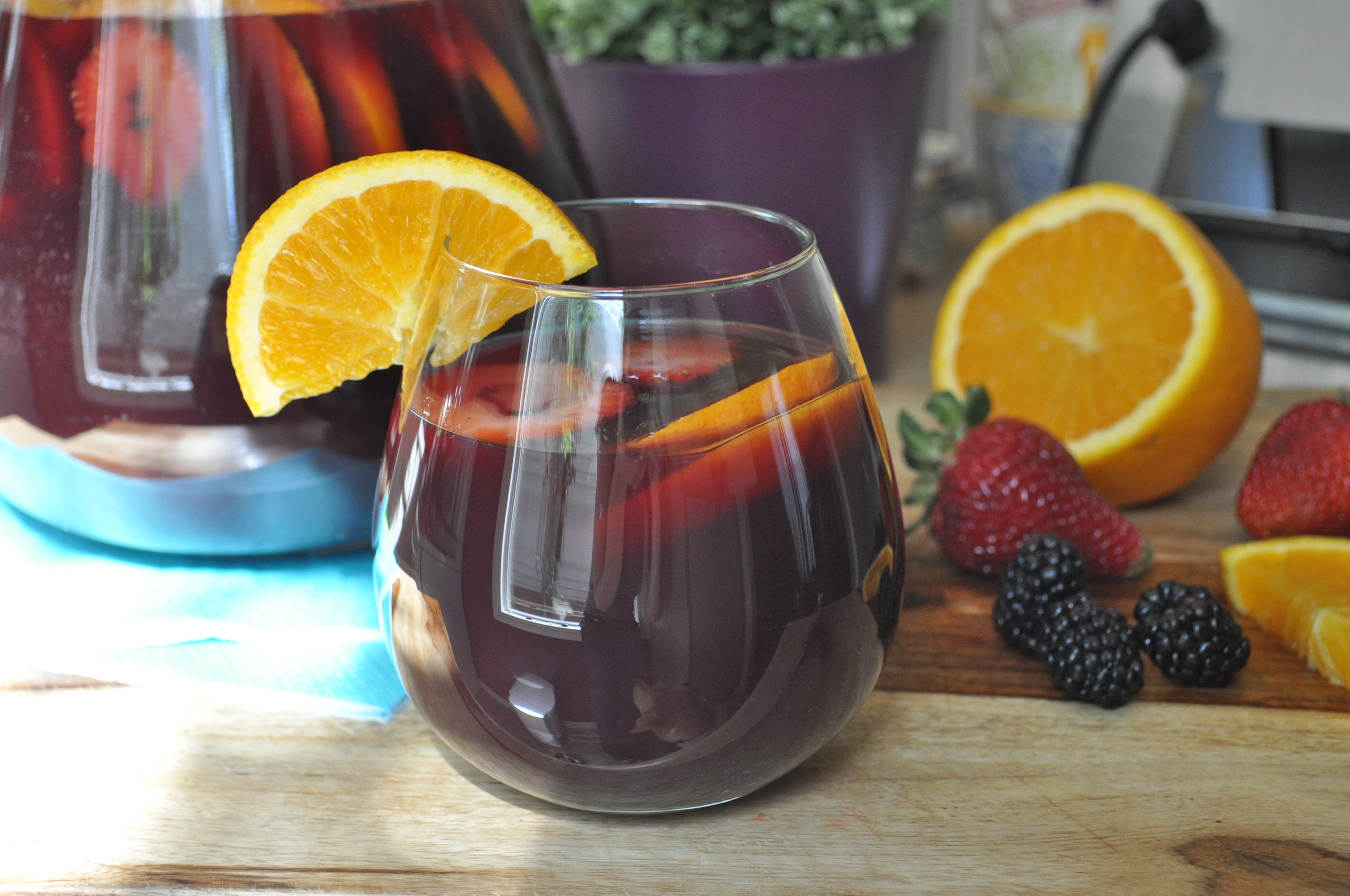 'Tis officially summer, friends! And I am feelin' it. All I want to do lately is sit on a patio with friends, soak up the sun, and drink delicious cold beverages. Oh, and play frisbee. And wear summer dresses. And eat corn on the cob and barbequed chicken. And have bonfires. And have sing-a-longs around the bonfire! Oh, and go to the beach. Too bad there are no beaches around here. Not a one. I feel so deprived.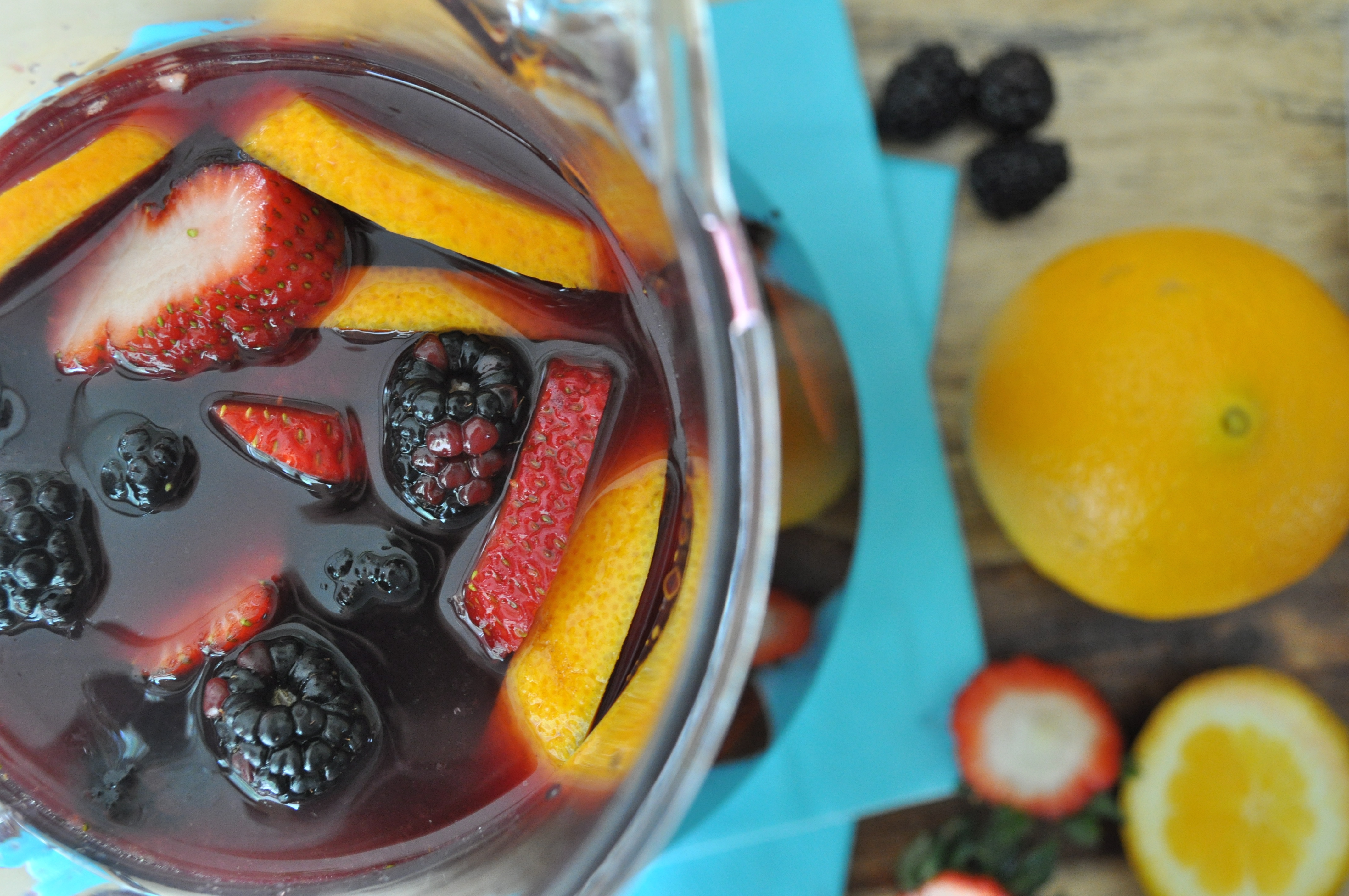 Thankfully, I don't require a beach to have a good time. However, I do require alcohol…
Just kidding.
Although I'm pretty sure that any party/get-together/summer day/summer evening/work day would be made better by a glass of this sangria. You all know I love red wine. But add in brandy, triple sec, and fruit? That's a whole other love affair. This is good stuff people. But I urge you, drink responsibly. A batch of this delicious nectar can go down a wee bit too easy, if you catch my drift. Now make yourself some and enjoy! Happy Summer!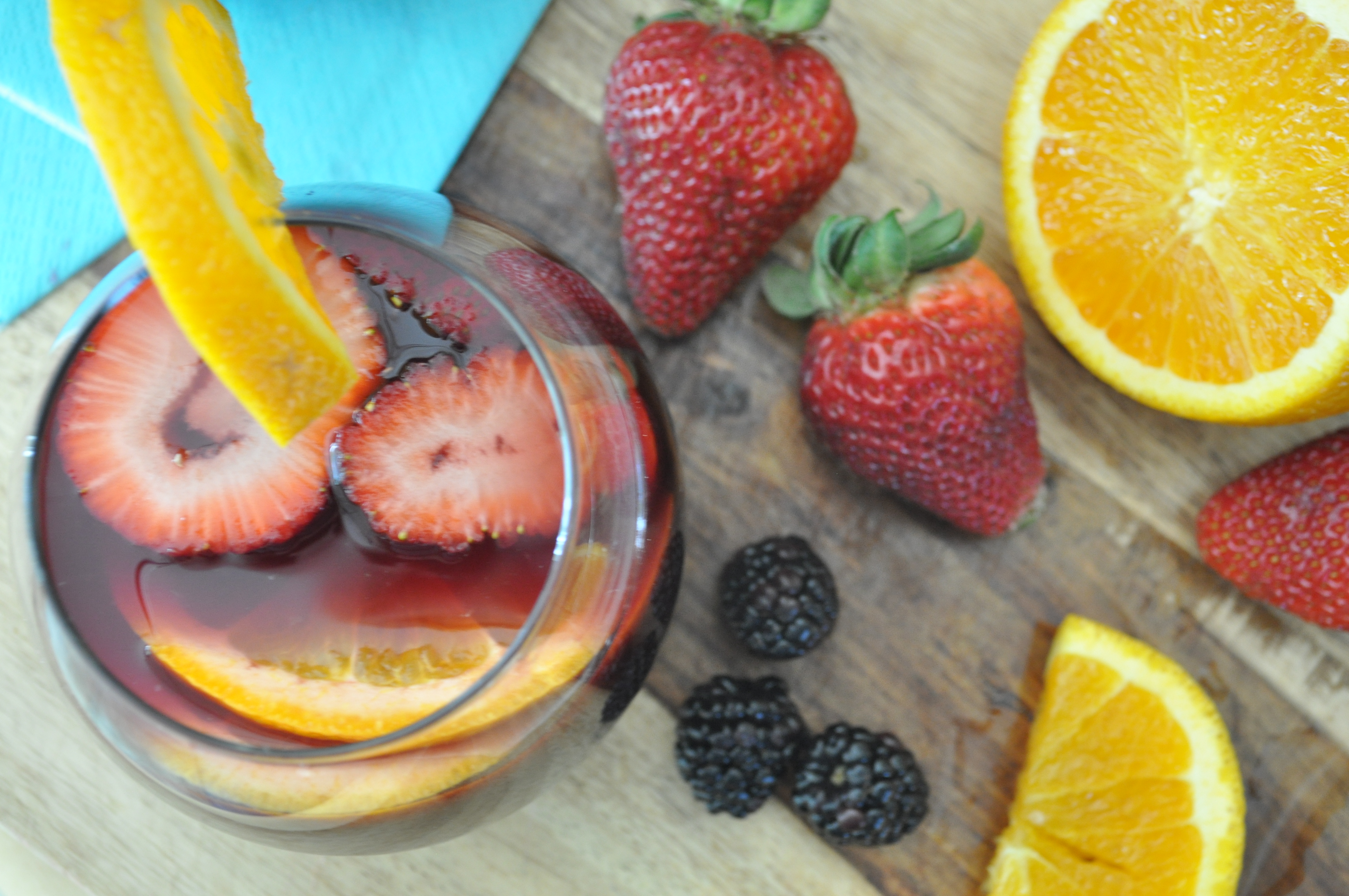 Red Wine Sangria (adapted from Bobby Flay, The Food Network)
Serves 8 (can easily be halved, but why would you want to?)
2 bottles Spanish red wine
1 cup brandy
1/2 cup triple sec
1 cup orange juice
1 cup pomegranate juice
2 oranges, sliced (plus more, for garnish)
1 cup sliced strawberries
1 cup blackberries
Mix all ingredients together in a large pitcher. Cover and refrigerate for 24 hours, if possible – however, I enjoyed this 6 hours later and it tasted darn good to me! Obviously, the longer that the flavors can marinate together, the better. Garnish with sliced oranges.