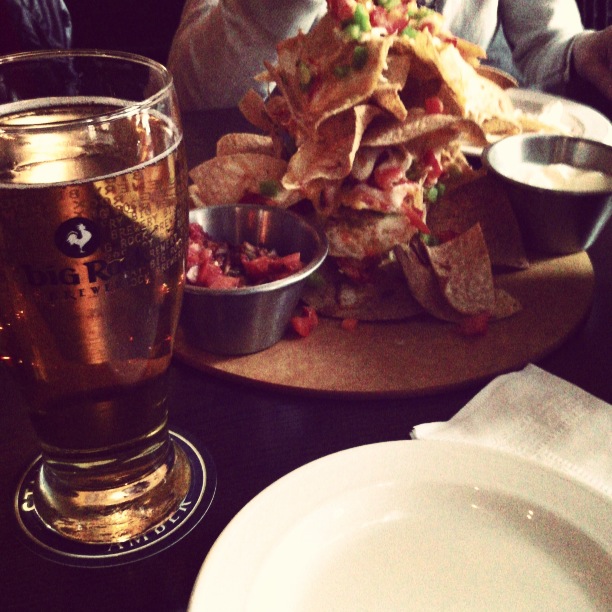 Hi friends!
Happy weekend! It's a long weekend around these parts, and I am so excited to have an extra day to relax and enjoy. I have a few new recipes that I'm hoping to make and photograph to share with you in the next couple of weeks.
I'm also going to try a little something new around here. A few of my fellow bloggers have started doing weekly posts to share their favorite finds from around the web, chat about what they're loving lately, and so on. I find these kinds of posts really fun to read and thought I might give it a shot myself. At this point I don't plan on making it a weekly feature, but rather something that I will try to do once a month.
So with that said, here are some of favorite finds from around the Internets lately! Have a fantastic weekend!
With this little bit of extra time on my hands this weekend, I am going to use my not-at-all-new-but-barely-used-doughnut-pan to make these. I have a very good feeling about this.
I read this post about love a while ago, and well, I loved it. Very well said, Emma.
You must watch this video. OMG, beyond hilarious. The road goes both ways, boys!
I had big plans to travel to Italy this Spring. For financial + other reasons, I've had to postpone those plans for the time being. However, that doesn't mean I'm not going to blow this popsicle stand for a couple of weeks in the near future. I just booked a trip friends! Guess where I'm going? Hint: I just ordered 3 new bikinis. And I'm gonna get lei'd.
So how about that meteoroid that broke up over Russia on Friday? What the? Apparently it was too small to be detected in advance (150 feet in diameter), and NASA limits its watch to objects larger than 140 meters in diameter, as that is the size deemed to have the ability to be "regionally devastating." Does anyone else find this a bit disconcerting?
One of my favorite things about the blogging world is the sense of community and support that I feel from connecting with other bloggers. I remember starting Once Upon a Recipe with absolutely no idea what I was doing, and no followers, except for a few family members and friends. It's so important to support one another! One of my readers recently contacted me about some advice for starting a new blog. Her name is Lindsi and she blogs over at Every Day Sugar High. Lindsi has recently posted some seriously delicious-looking treats. Why don't you all pop on over to say hi to Lindsi and show her some love? xo.