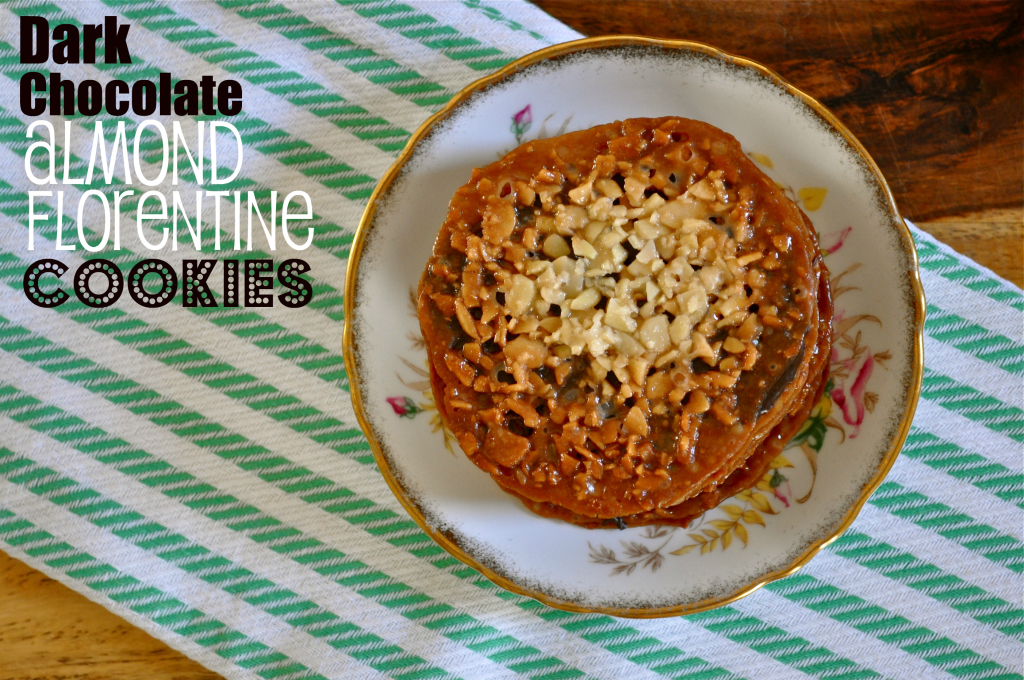 Well, hellllllllooo friends!
Insert apologies about my lack of posts lately. Hoping to change that in the coming weeks!
We have much more important things to talk about right now. Cookies, obvi. This year marked my second time participating in the Great Food Blogger Cookie Swap, hosted by two lovely ladies, The Little Kitchen and Love & Olive Oil. In case you've been living under a rock, here's a quickie on the details: It's a worldwide food blogger cookie swap! Basically, you sign up, receive the addresses of three other bloggers, and then you send each blogger a dozen homemade cookies. And then you wait to receive three dozen delicious cookies from those that received your name. Oh, and the swap raises money for Cookies for Kids' Cancer! Sweet treats and supporting a good cause = so many wins.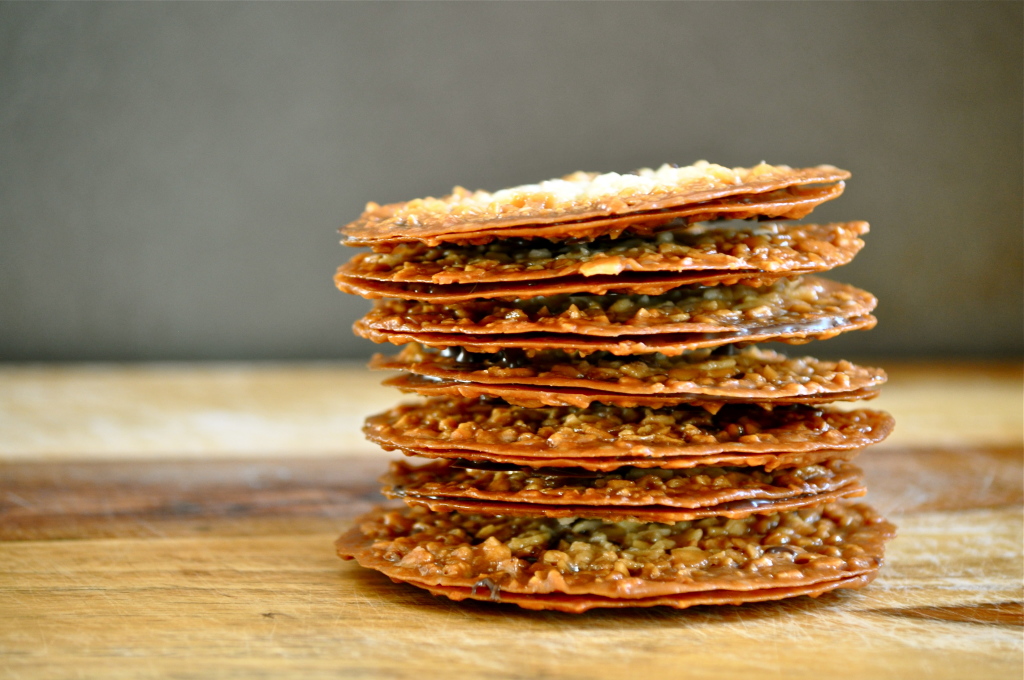 My contribution to this year's swap was the magnificent wafer-thin, chocolate-filled cookies you see above. They taste very similar to Almond Roca with their toffee-like flavour and addictive crunch. Each wafer is incredibly thin and delicate, but once sandwiched together around a layer of dark chocolate, these cookies become a little bit more sturdy (and clearly more delicious). I dare you to make a batch and not eat more than five one.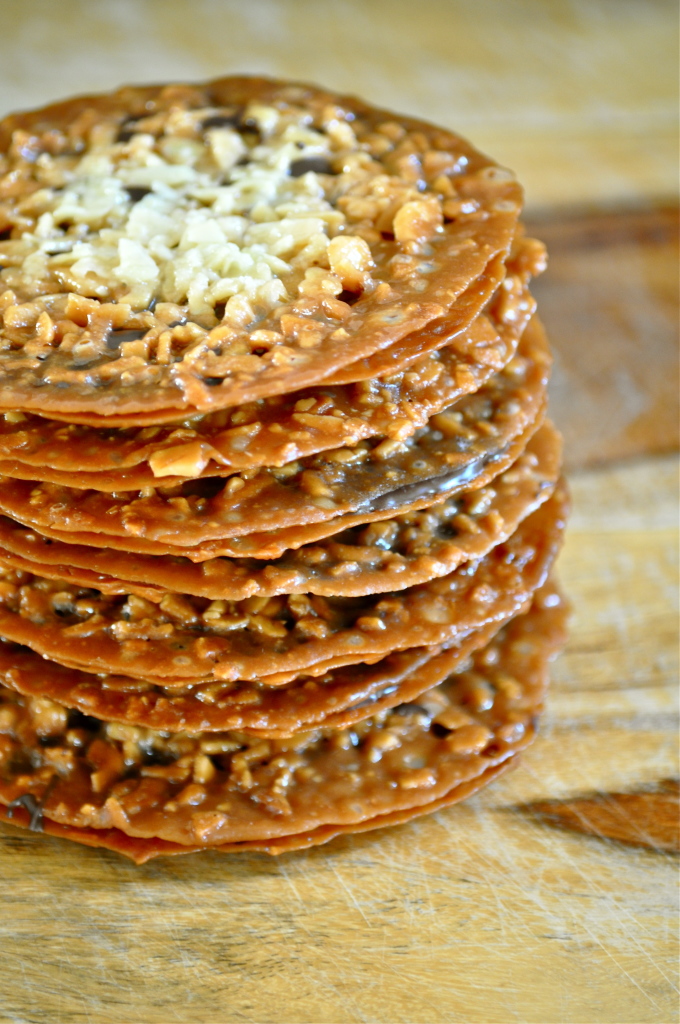 Next year, be sure to participate in the swap! Check the Great Food Blogger Cookie Swap website for more details. Happy holiday baking! See you again real soon.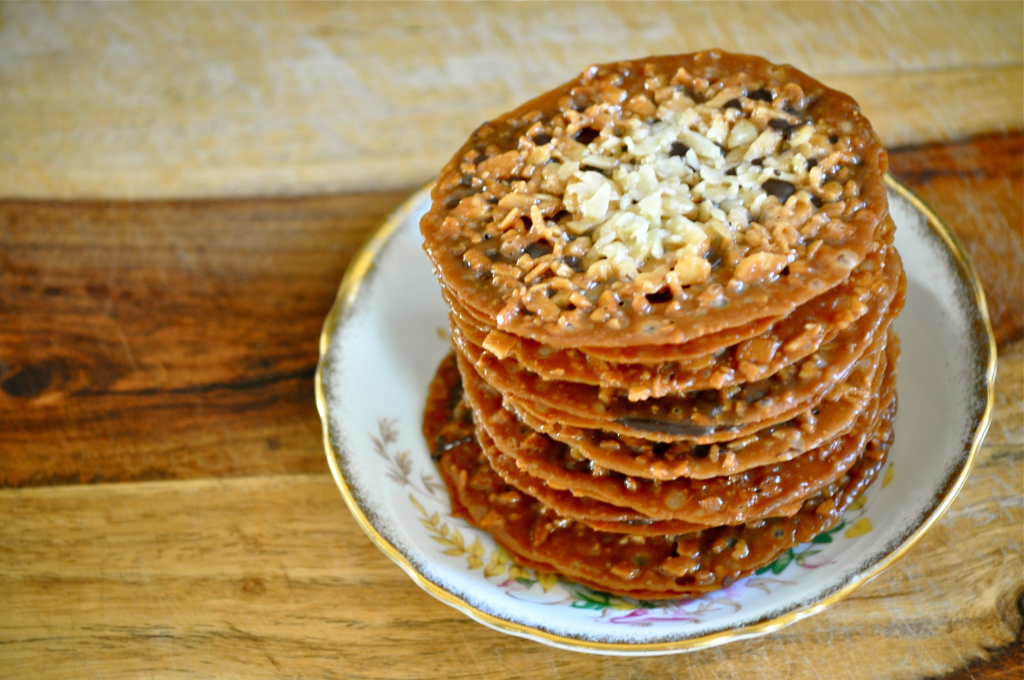 Dark Chocolate Almond Florentine Cookies (recipe from Bakerita)
These cookies are incredibly addictive with their satisfying crunch and chocolate centers. Their flavour is similar to that of almond roca. A batch will make about 36 cookies (18 sandwiches). They take a little time to make, but are completely worth the effort. The cookies keep well in an airtight container in the freezer.
1 1/2 cups sliced almonds
3 TBSP. all-purpose flour
1/4 tsp. salt
3/4 cup sugar
2 TBSP. heavy cream
2 TBSP. light corn syrup
5 TBSP. unsalted butter, room temperature
1/2 tsp. vanilla extract
1 cup dark chocolate, roughly chopped
Preheat oven to 350°F. Line a baking sheet with a silicone baking mat or parchment paper.
Pulse the almonds in a food processor until finely chopped. Add the almonds into a large bowl with the flour and salt and stir. Combine the sugar, cream, corn syrup and butter in a small saucepan. Cook over medium heat, stirring occasionally, until the mixture comes to a rolling boil and the sugar is dissolved. Boil for 1 minute. Remove from heat and stir in the vanilla. Add the saucepan mixture to the almond mixture and stir to combine. Place in the refrigerator to cool, about 30 minutes.
Scoop rounded teaspoons of batter and roll into (tiny!) balls. Place on prepared baking sheet, leaving about 3 to 4 inches between each cookie since they spread a lot. I found it best to only bake six cookies at a time; otherwise they just ran into each other.
Bake 1 pan at a time, until the cookies are thin and an even golden brown colour, about 10-12 minutes. Cool on the baking sheet for 5 minutes, then transfer to racks to cool completely. One other tip: If your cookies are misshapen when you take them out of the oven, use a metal spatula to gently reshape them (as they will be very malleable when they come out of the oven).
Melt the chocolate in a saucepan over low heat. Pair up cookies of equal size. Spread chocolate onto one cookie (be gentle!) and press carefully together with another cookie. Repeat with remaining cookie pairs. Once completely cool, store in an airtight container.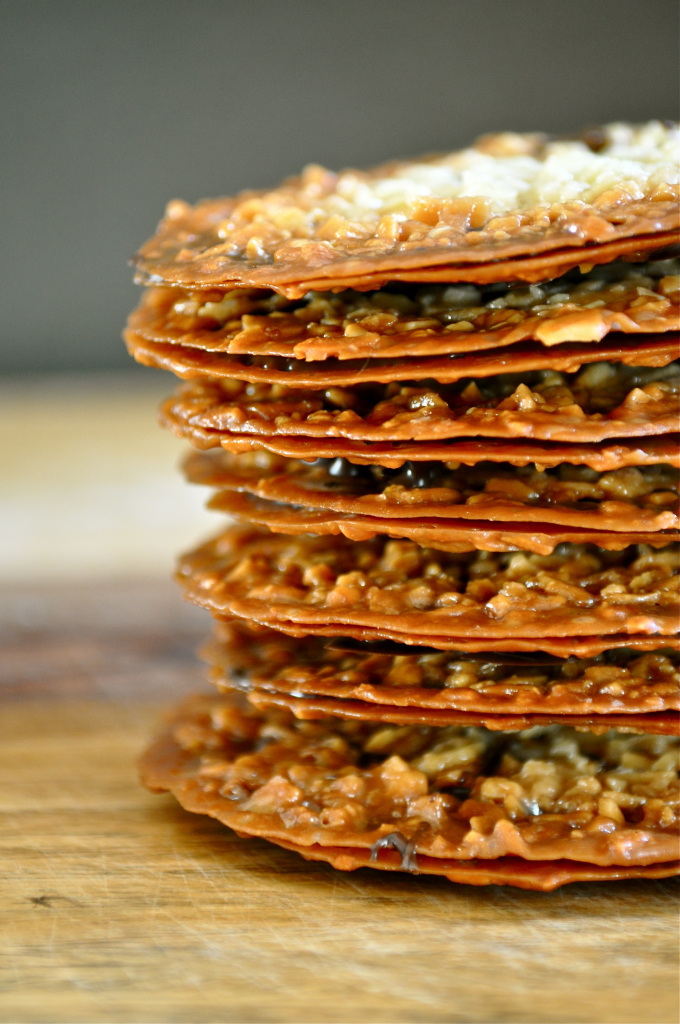 Looking for more amazing cookie recipes? Check out the lovely cookies I received from Sarah at Feasts For All Seasons (Chai Tea Shortbread) and Meg at Sweet Twist of Blogging (Mint Oreo Christmas Trees). Also be sure to check out the bloggers that I had the pleasure of sending these cookies to: Kristy at She Eats, Tina at What Taste, and Alicia at Bird House Diaries. xo