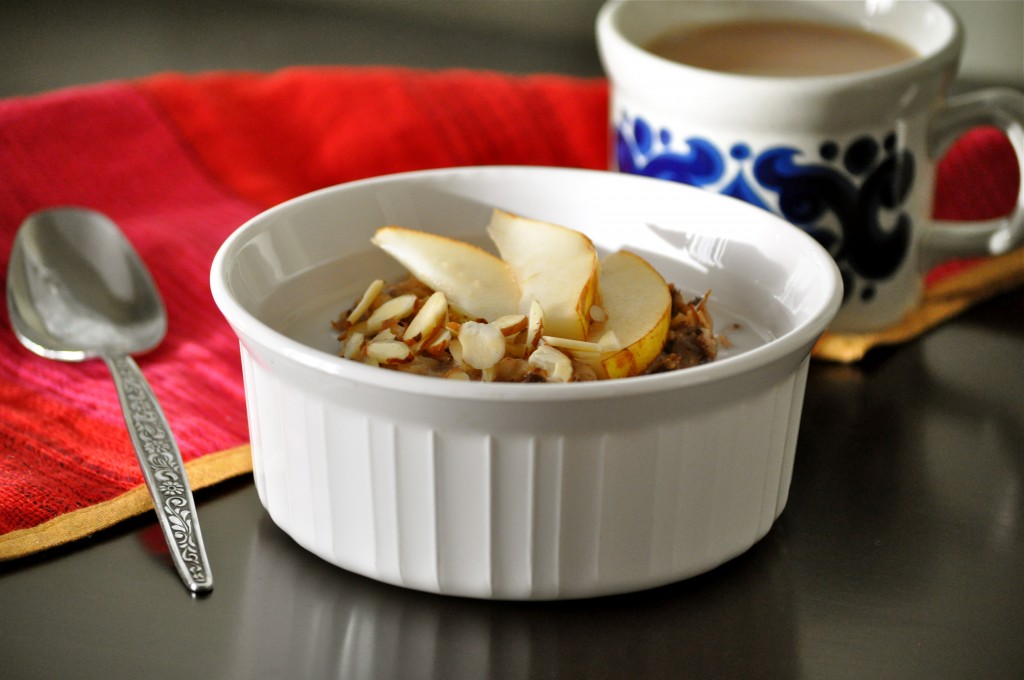 Lessons learned from shooting the photos for this recipe: Oatmeal is not naturally pretty. It isn't very photogenic either. I'm not very good at making oatmeal look delicious. Sometimes things that don't look pretty or delicious still taste freaking fabulous. Don't judge a book by its cover. Oatmeal has feelings too.
Ok, I'm getting a little off track. The point is, my dear friends, that oatmeal can taste really really good. I'm an oatmeal lover through and through. I grew up eating it on the regular and for me, it's a very comforting breakfast. Most non-oatmeal fans that I know associate oatmeal with gummy, tasteless goop. But if you prepare oatmeal correctly, and add a few tasty things, it can be amazing.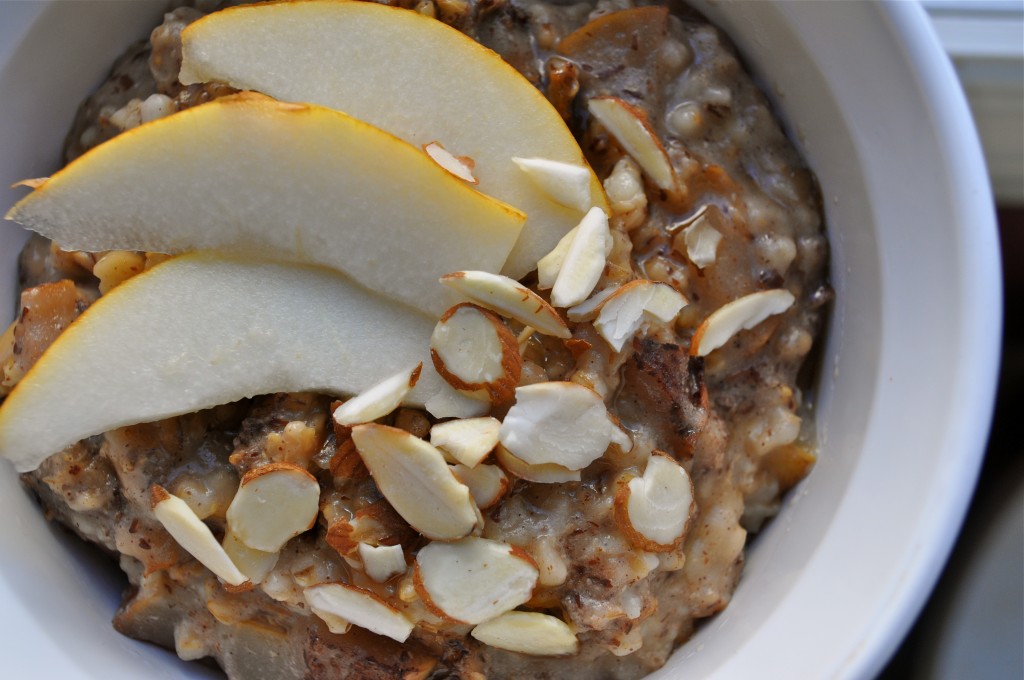 Steel cut oats are my favorite kind of oats. However, making steel cut oats on the stovetop takes a damn long time. And this girl ain't got time to stir stuff for 20+ minutes in the morning. I must also be doing something wrong, because my oats still ain't creamy after 20+ minutes of cooking and stirring those oats. Yes dear friends, I had almost given up on steel cut oats altogether.
And then I discovered crockpot steel cut oats! Not only does the crockpot help us achieve that wonderful creamy texture, but it also does all of the work for us! I'm talking dump the ingredients into the crockpot, set and it and forget it, get your beauty rest, and wake up to a hot, comforting breakfast that will hold you over until lunch. Are you with me?
Let's give breakfast duty to the crockpot so we can get a little more shuteye. More sleep + a hearty breakfast = a good day ahead! Happy Tuesday, friends!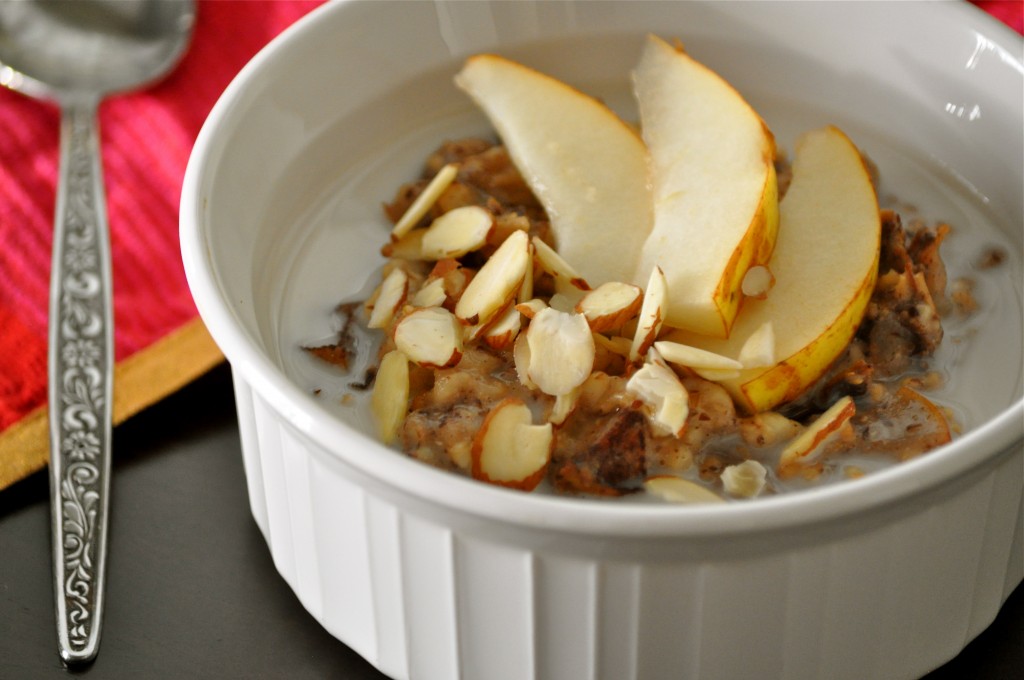 Pear and Almond Crockpot Steel Cut Oats
Makes four generous servings. This recipe is easy to adapt to your personal tastes. Other delicious options include substituting an apple in for the pear, a pinch of nutmeg for the cardamom, and adding a 1/4 cup of raisins instead of the almonds. Or try using blueberries in place of the fruit, and adding in a 1/2 tsp. of vanilla instead of the cardamom. Basically, as long as you stick with the oats to liquid ratio, the options are limitless! The sweetener is completely optional – I love brown sugar in my oatmeal – but if you'd prefer to use maple syrup or honey or stevia, or leave it out completely, go for it!
1 cup steel cut oats
1 1/4 cups unsweetened vanilla almond milk (or cow's milk/milk of choice)
3 cups water
1 pear, cored and chopped small
3 TBSP. sliced almonds
4 TBSP. ground flax seed
1 tsp. cinnamon
1/2 tsp. ground cardamom
2 TBSP. brown sugar (optional)
Pinch of salt
Place all ingredients in your crockpot before you hit the hay. Stir well. Cover and cook on low for 7 hours. Wake up to breakfast! Top with additional milk, sliced almonds, and fresh fruit. Enjoy! Portion leftovers into containers and re-heat in the microwave with a little bit of milk.