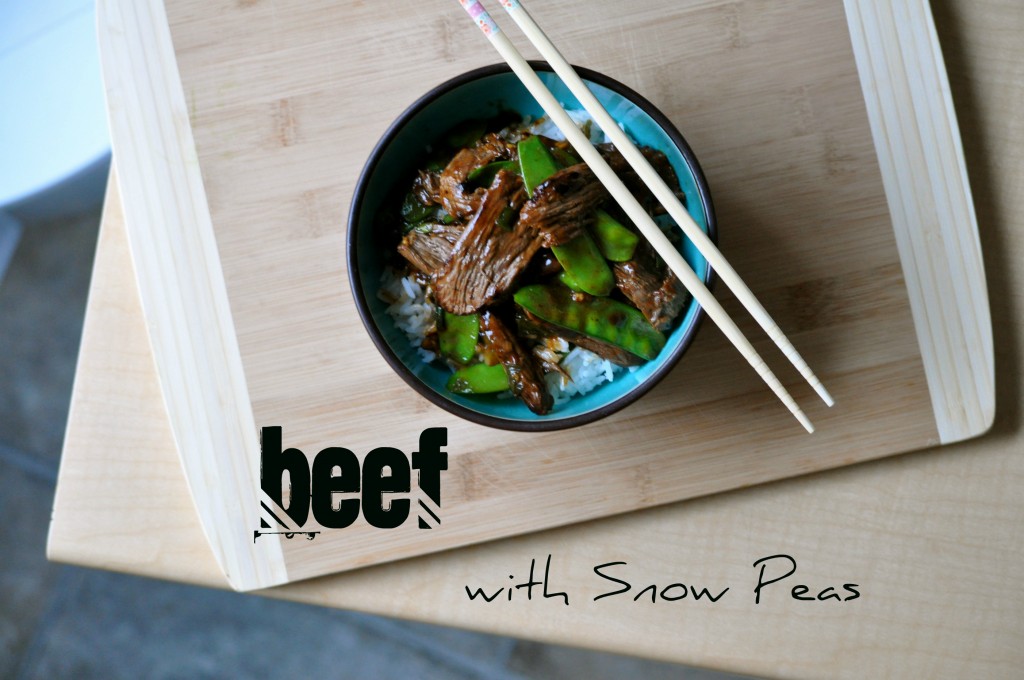 Dudes, it's Tuesday. And in case you didn't know/needed a reminder, this week is a short one thanks to Good Friday. Which means, it's basically hump day TODAY. Which means, we're halfway to the weekend. I have big plans to pig out on ham (no pun intended) and chocolate this weekend. Easter Feaster!
Just call me the bearer of good news. I am here to make you smile.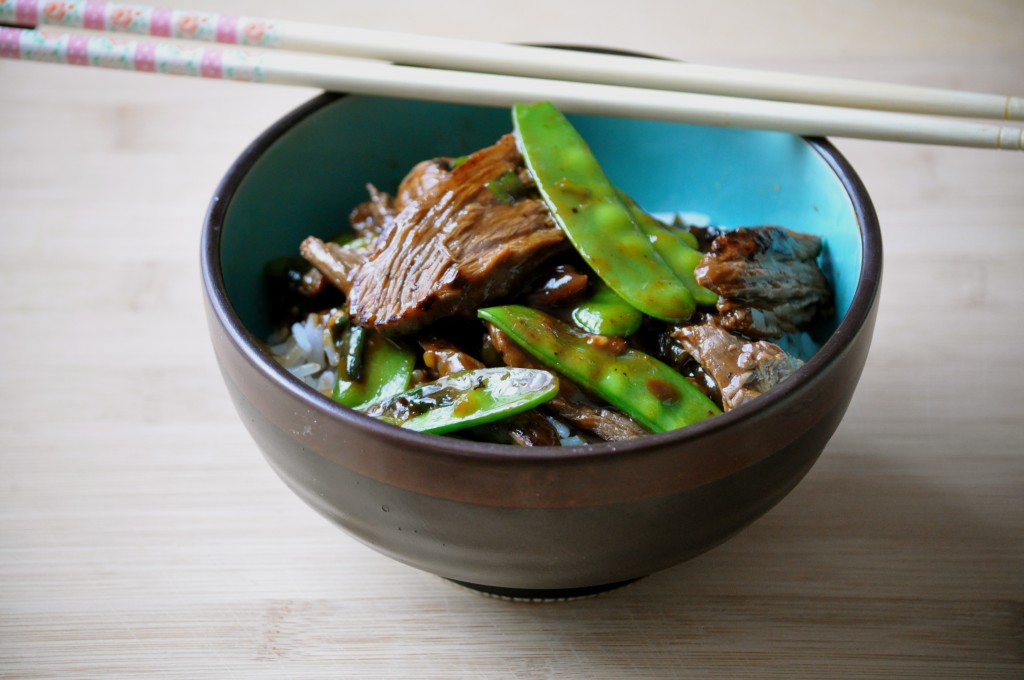 And if a short work week + a long weekend isn't enough to turn the corners of your mouth upwards into a $%@#-eating grin, then I've got a back-up plan.
Take out fake out!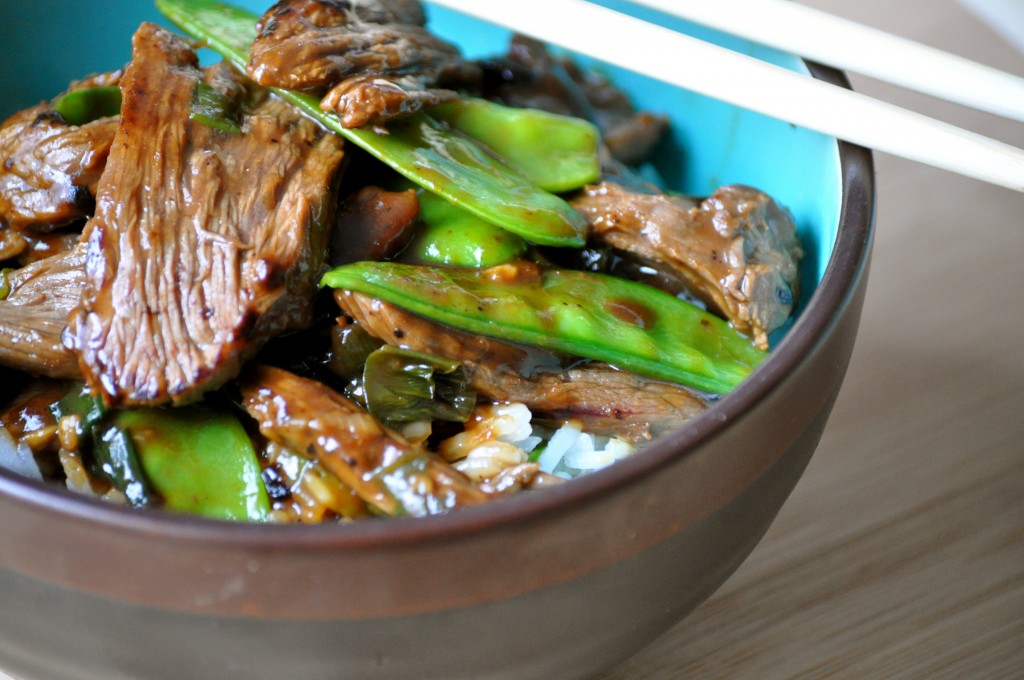 Indeed friends, you are mere minutes away from creating a delicious take-out-esque meal right in the comfort of your own kitchen. Put those Chinese food menus aside and your phones down. In all honesty, I'm not a big fan of Chinese take-out. I rarely crave it, and when I do eat it – as good as it may taste during it's consumption – I always feel less than great about an hour afterwards. Thanks MSG…not.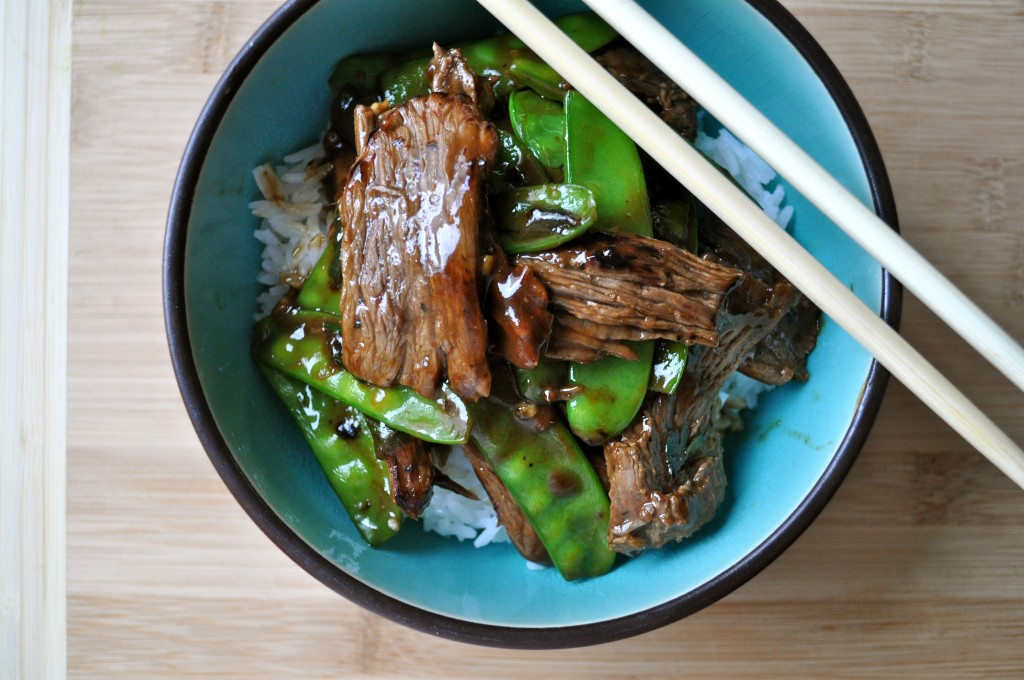 This recipe comes from trusty Ree over at The Pioneer Woman. I first made this dish many months ago and was stunned by how easy and flavorful it is, despite its short ingredient list and quick prep and cook time. Yesterday, after a hectic day at work and a severe case of the Monday blues, I was ready to give in to a dinner of cereal/toast/cookies, or some combination of the three, when this dish came to mind. A quick stop at the grocery store + 20 minutes in my kitchen = saved. Before I knew it I was planted in front of my TV watching the Girls season finale (recorded from last weekend – umm, loved it!) with a tasty meal. This is good stuff people.
Life is short. Make yourself a delicious dinner.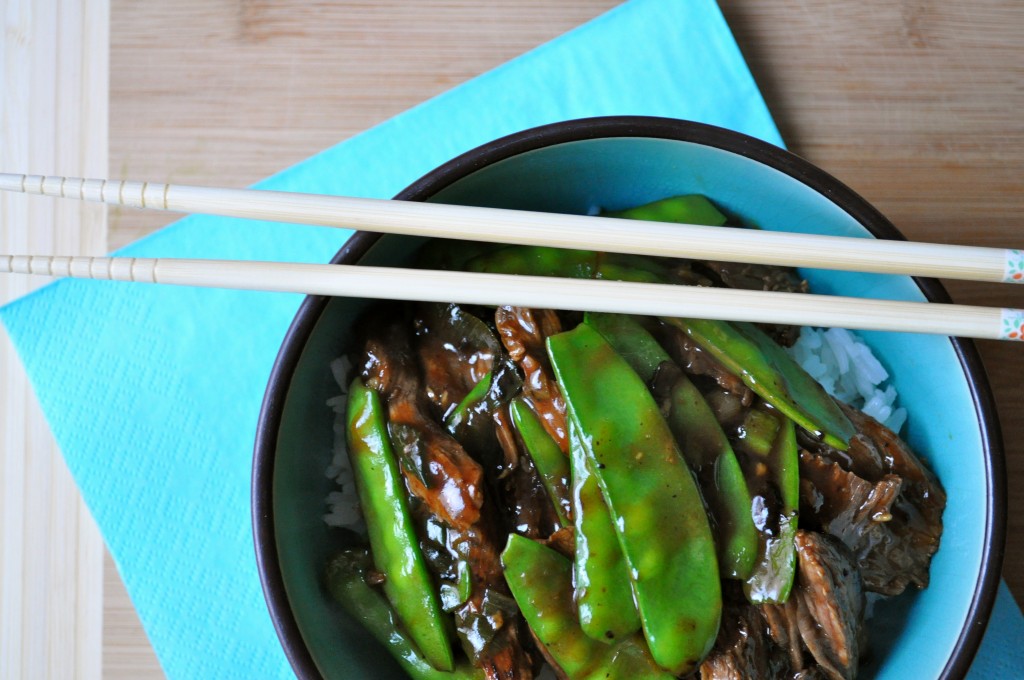 Beef with Snow Peas (slightly adapted from The Pioneer Woman)
Serves 4-6.
1 pound flank steak, sliced very thin
1/2 cup soy sauce
3 TBSP. rice vinegar
2 TBSP. brown sugar
2 TBSP. cornstarch
1 TBSP. fresh ginger, minced
1 garlic clove, minced
2 cups fresh snow peas, ends trimmed
1/2 cup chopped scallions (about 4-5)
2 TBSP. olive oil
4 cups cooked jasmine rice
Combine the soy sauce, rice vinegar, brown sugar, cornstarch, ginger, and garlic in a small bowl. Place the sliced flank steak in a large bowl and pour half of the mixture over top, tossing to coat. Set the remainder of the marinade aside.
Heat the olive oil in a wok over hight heat. Add the snow peas and cook for about a minute, stirring constantly. Transfer the cooked snow peas to a plate and set aside. Allow the pan to heat up again to cook the steak. Add half of the steak to the pan in a single layer, along with half of the scallions. Allow the steak to cook for a minute and then turn over, cooking for an additional 30 seconds. Transfer to a clean plate. Repeat with the remaining steak and scallions.
Add the first batch of steak back to the wok, along with the snow peas and remaining marinade. Stir for another minute, then remove from heat. Serve immediately over rice.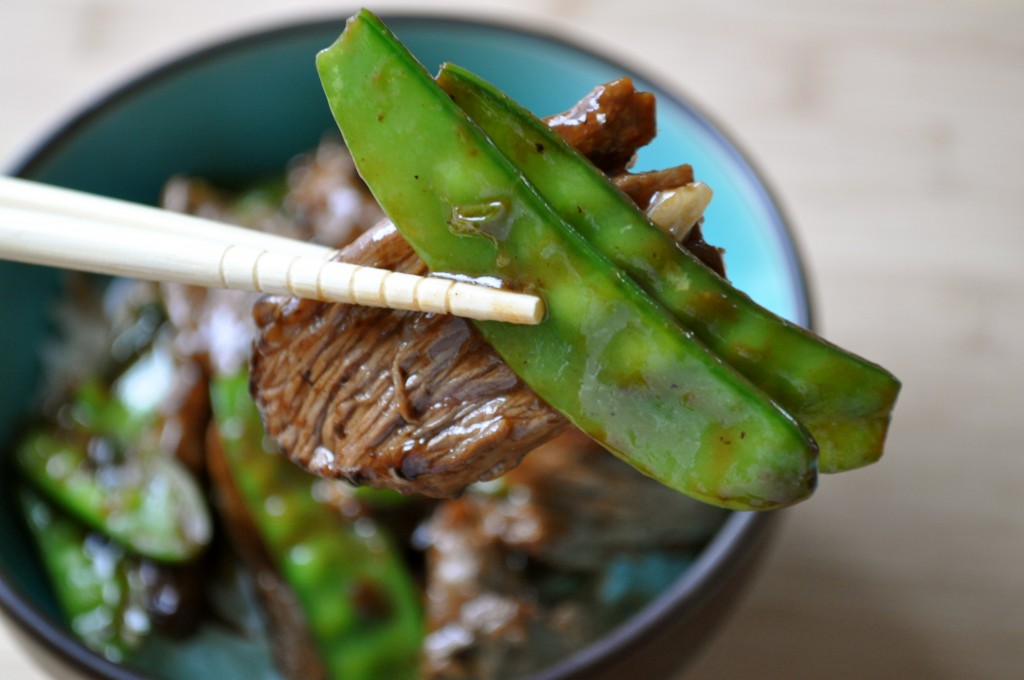 PS. I am on dessert-making duty for two Easter dinners this weekend. Any suggestions?!