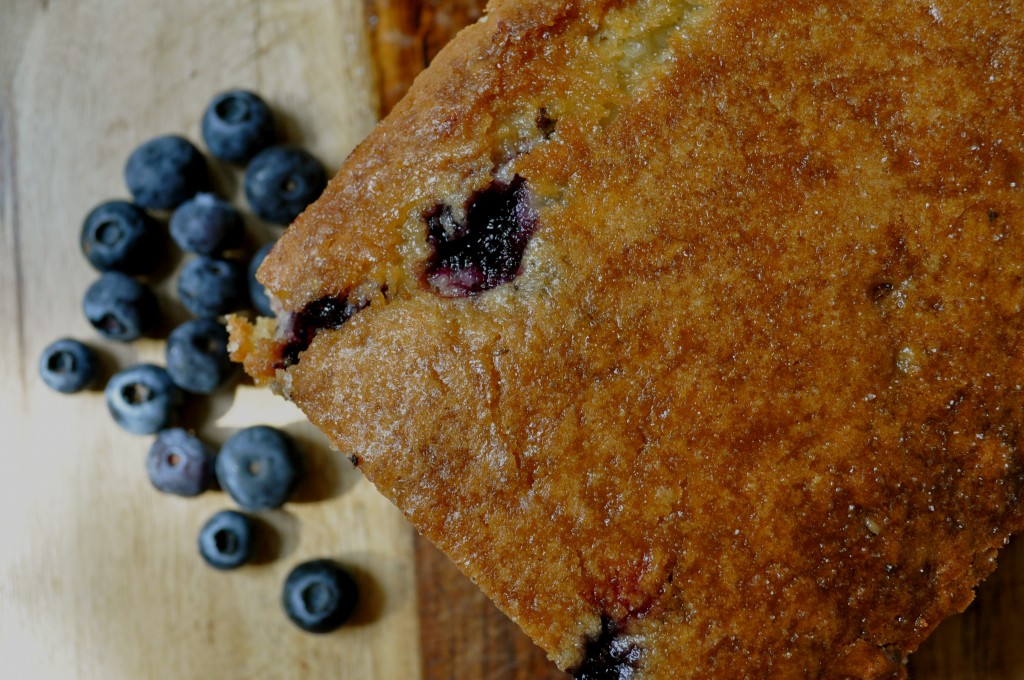 Do you ever have days where you just can't, and I mean CANNOT, muster up the energy to do something that you really need to do? As in, even if someone offered you $100 to complete this task, you still just couldn't do it?
For example, today I just CANNOT do the dishes. The sink is full of them. Dirty pots and pans, crusty bowls, cups, even things that I really just should have put in the dishwasher, but even the idea of opening up the dishwasher door, pulling out the rack, and placing these items in their proper place was just too much for this old gal.
Friends, I haven't done the dishes in 3 days. THREE. Eww. They're even starting to…smell. (I can't believe I just admitted that.)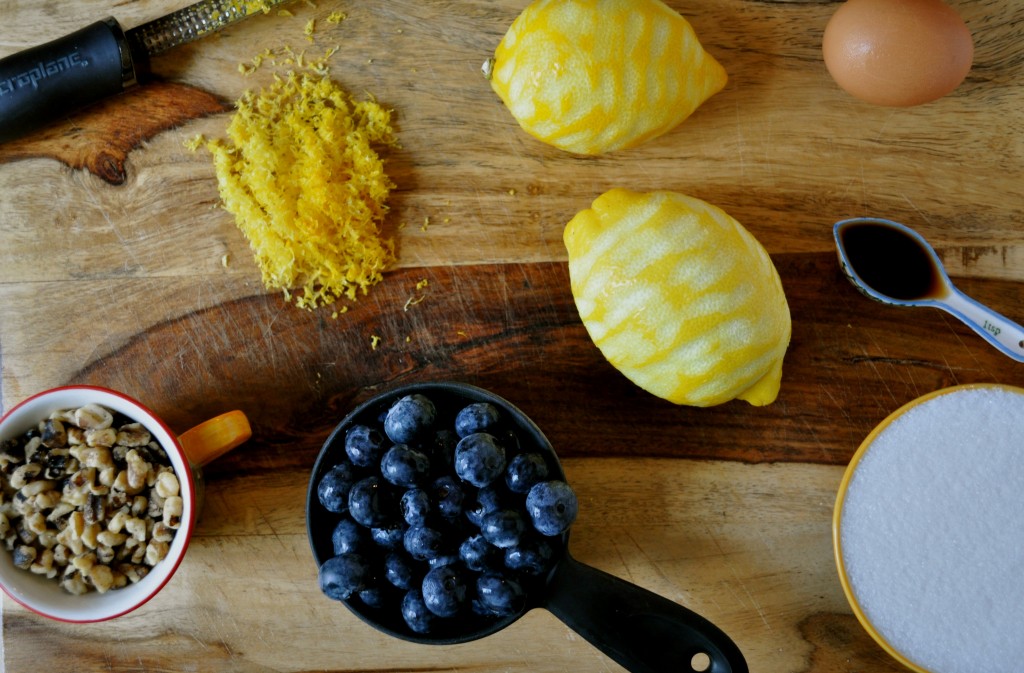 And you know who is to blame? Winter. Cold, dreary, let's-get-dark-at-five-o'clock-just-when-everyone-is-getting-off-work-so-they-get-zero-vitamin-D-cause-that's-fun (not) winter. It is during these months that it takes practically all I've got to not change into my sweatpants, wrap myself in a snuggie (yes, I own a snuggie), and watch TV/surf Pinterest all night long with a bottle of wine and a plate of leftover Christmas cookies at my side. Hmm…that's a frightening visual. My apologies.
Don't worry, I've figured out a few ways to beat those winter blues. Running, yoga, and the thought of not being able to fit into any of my clothes come May, to name a few. Oh, and bread! Bright, summery, delicious bread!
Let's take a break from hot soups and casseroles and other wintery things, mmm-k? Let's smack winter in the face and enjoy the flavors of summer!
Real talk: I first made this bread back in September, when it was technically still summer. Blueberries were at their seasonal prime. BUT! I have seen fresh blueberries pop up at my local supermarket on more than one occasion as of late. And if all else fails, use frozen blueberries.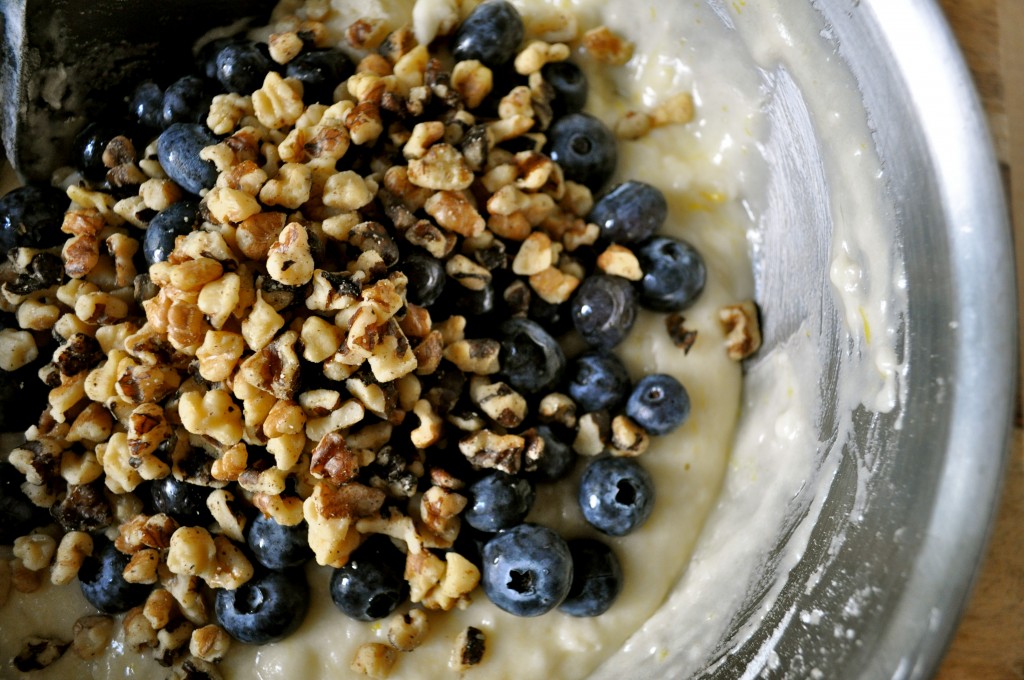 Don't be discouraged! We're all going to get through this together. Just make yourself a loaf of this bread, enjoy a slice or two with your morning tea or coffee, and let's start plotting all of the fun we're going to have this summer. It'll be here before we know it!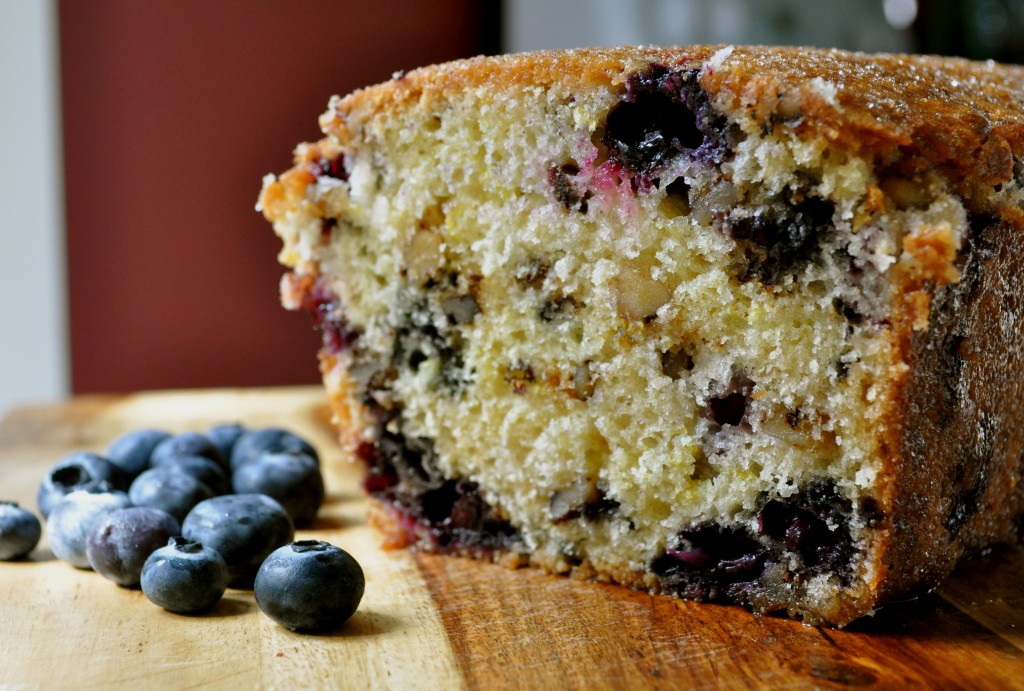 Lemon Blueberry Walnut Bread (adapted from allrecipes.com)
It's no secret that lemon and blueberries are a match made in heaven. The walnuts in this bread add a nice little twist, and the glaze adds some extra moisture and tartness. If this bread won't get you out of bed on a cold, dark morning, I'm not sure what will!
1/2 cup walnuts, chopped
2 cups all-purpose flour
2 tsp. baking powder
1/2 tsp. baking soda
Pinch of salt
1 cup sugar
Zest from 2 lemons
3/4 cup buttermilk
2 eggs
1 1/2 tsp. vanilla
2 TBSP. butter, melted
2 TBSP. vegetable oil
1 cup blueberries (fresh or frozen)
For the glaze:
Juice from 2 lemons
3 TBSP. sugar
Preheat the oven to 350°F. In a dry skillet, toast the walnuts over medium-high heat for a few minutes or until just fragrant. In a large bowl, combine the flour, baking powder, baking soda and salt. Whisk to combine. In a separate bowl, combine the sugar, lemon zest, buttermilk, eggs, vanilla, melted butter and oil. Whisk to combine.
Make a well in the center of the dry ingredients. Add  the liquid mixture and stir gently until just combined; do not over-mix. Gently fold in the walnuts and blueberries.
Pour the batter into a prepared loaf pan (8″x4″). Bake for 55-60 minutes or until a toothpick inserted into the center comes out clean. Cool on rack for 20 minutes; remove from pan.
For the glaze, combine the lemon juice and sugar in a small saucepan. Bring to a boil over high heat, then reduce heat and continue stirring until the sugar dissolves. Pour the glaze over the bread while still warm. Slice and enjoy! Wrap leftovers in plastic wrap and consume within a few days.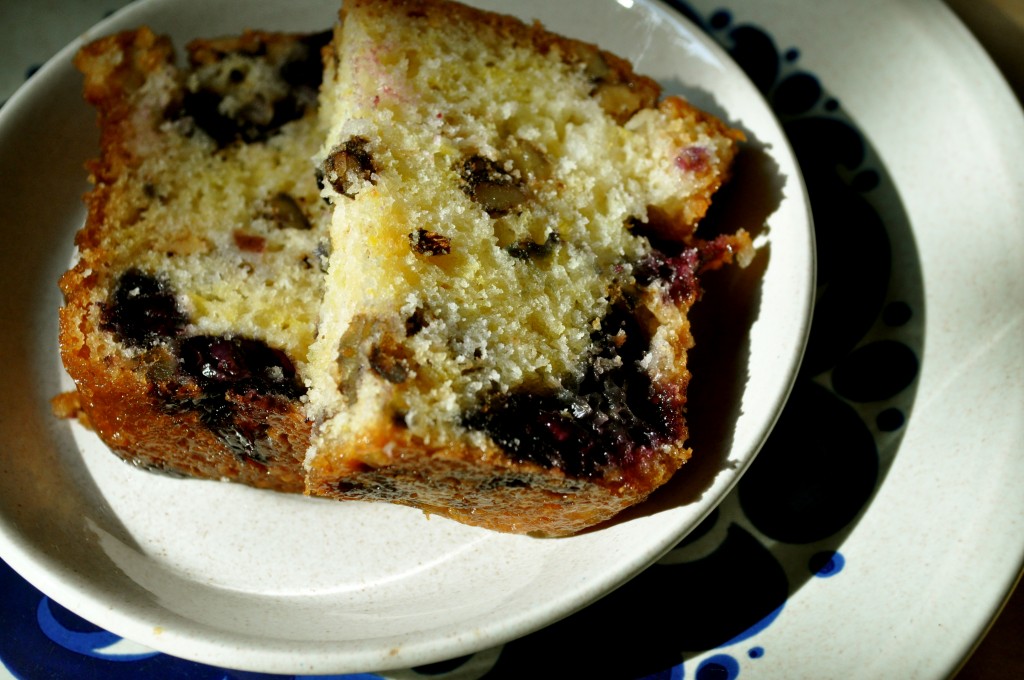 PS. For the health of all those involved, my sink of dirty dishes has been taken care of. No need to send help.