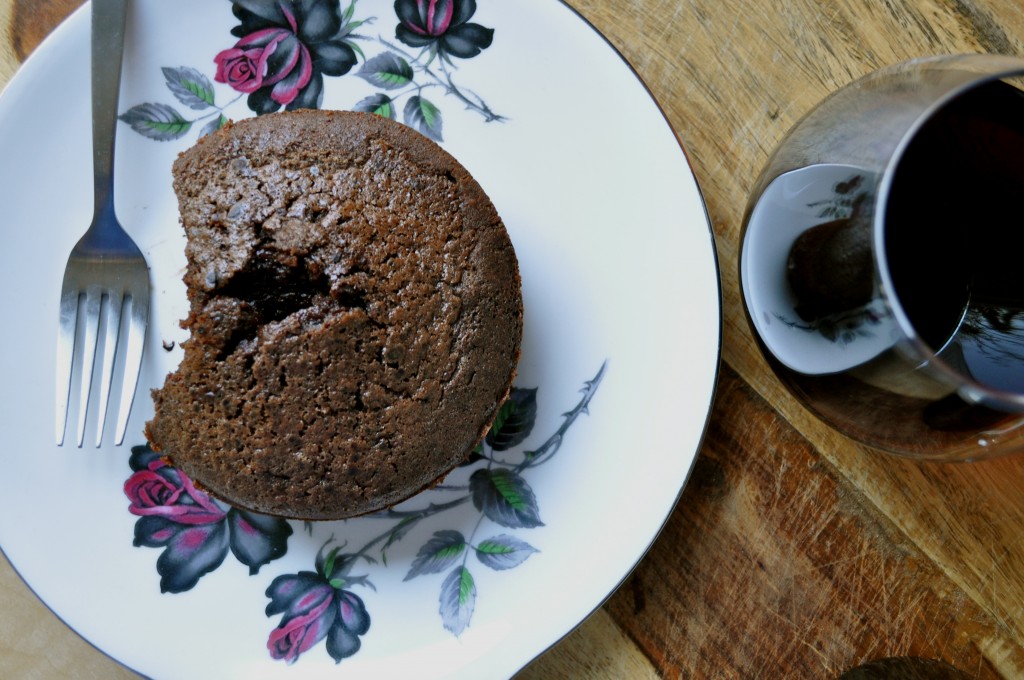 Here we are again. It's almost February 14. Schmalentine's Day. Hooray.
I've said it before, and I'll say it again, Valentine's Day just ain't my jam. It kind of makes me want to gag. I am a big believer in giving and receiving love every damn day of the year, and therefore I fail to see the point of devoting an entire day to over-the-top demonstrations of love when it's much nicer to spread it around all year. Flowers? Yes, I'd like to receive them a little more regularly, please and thank you. Chocolate? I already eat it nearly every day. A nice dinner out? Let's do it. Weekly. Jewelry? I'm not really into it. Jewelry makes my body feel…cluttered.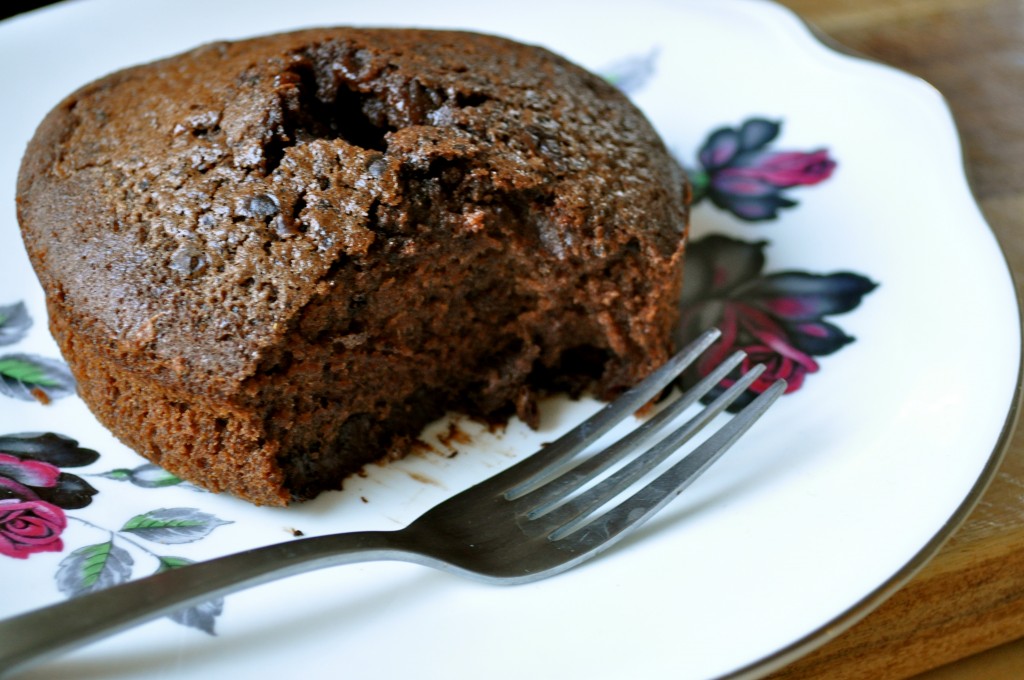 Simple acts of love? Now we're talking. Slip a sweet note into my coat pocket. Make me a simple dinner at home. Pick up a nice bottle of wine to enjoy with dinner. And don't wait for February 14 to do it.
Whether or not you have a significant other to celebrate with this Valentine's Day, you're probably looking for a sweet treat to enjoy. If nothing else, V-day is a total excuse to eat as much chocolate as your little heart desires. How about this quick and dirty chocolate cake? I came across this recipe for chocolate cake for one in the beautiful cookbook "Home Made Winter" by Yvette van Boven. The recipe is described as a 3-minute chocolate mug cake.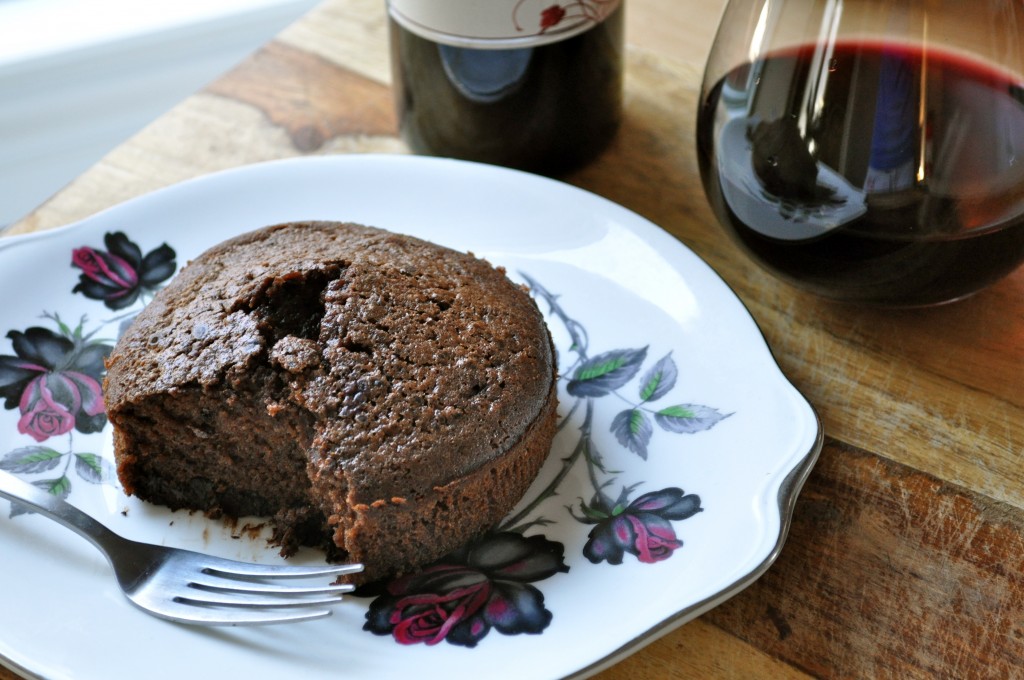 Cringe. Friends, I don't do mug cakes. The microwave, while useful for many things, does not cook cakes very well. Have you ever tried it? The texture is just…ugh. Gummy. Spongy. Yuck. But what intrigued me about this recipe is the fact that Yvette suggested that the cake could be baked in the oven for those who find microwave cakes to be off-putting. For the record, I tried the cake both ways. And I maintain my sentiments about microwave cakes. But you may wish to give it a try, especially if you're in a pinch for time.
For me, this cake serves a particular purpose. Either you're having a mad craving for chocolate cake and you don't want to go to the trouble of making a big cake, and then be left with an entire cake to entice you until it's gone. Or, you're in a pinch for a quick dessert for one or two. The cake batter comes together in a flash, and even if you choose to bake it in the oven, it will be ready within 20 minutes. Go the microwave route, and you'll be taking your first bite in just over 3 minutes. The best part? No leftovers!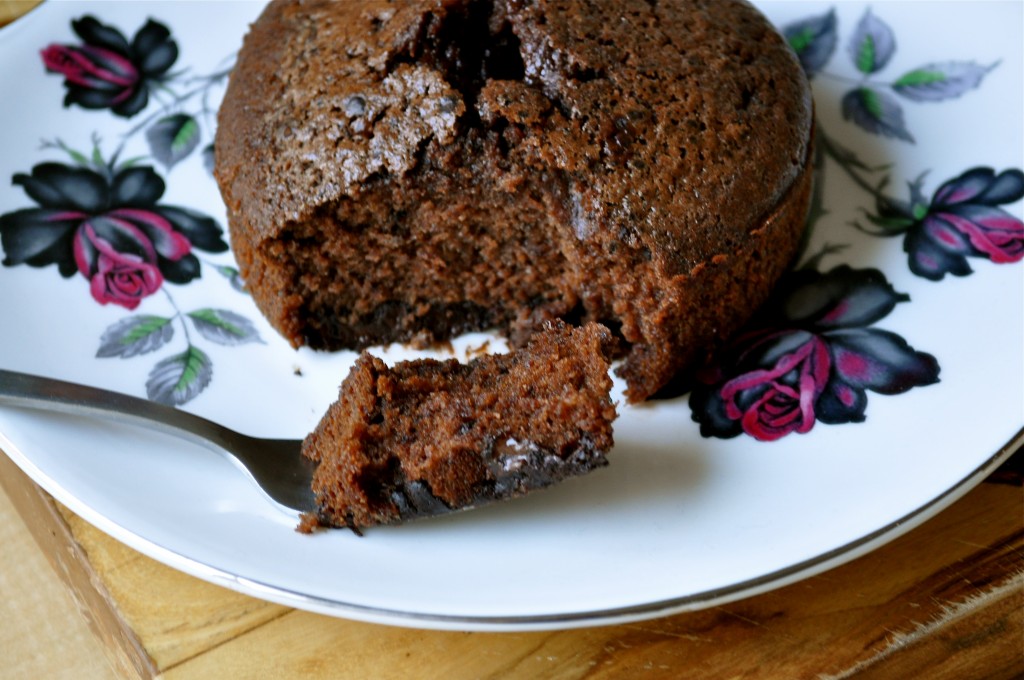 Quick Sticky Chocolate Cake for One (or Two) ~ adapted from Home Made Winter
3 TBSP. all-purpose flour
1/4 tsp. baking power
Pinch of salt
3 TBSP. sugar
2 TBSP. cocoa powder
1 egg
1/2 tsp. vanilla
3 TBSP. milk
3 TBSP. vegetable oil
3 TBSP. dark chocolate chips
If using the oven, preheat it to 350°F and spray your baking dish with non-stick spray (I used a large ramekin dish). If using the microwave, pick a large microwave safe mug. Use a separate bowl to mix together all of the ingredients and pour into the baking dish. If using a mug, you can simply add everything into the mug and mix it together. No clean-up! However, with the microwave technique, you can omit the baking powder and salt. Bake your cake for about 20 minutes, or until a toothpick inserted into the centre of the cake comes out clean. If using the microwave, pop your mug into the microwave and cook on high for 3 minutes. The cake will rise over the rim of the mug, but don't sweat it.
Enjoy the cake while still warm, and definitely feel free to add a scoop of ice cream on top. I'm a bit of a chocolate cake purist and prefer to eat it straight up.
______________________________________
Need some other Valentine's Day ideas? I suggest that you start your day with Banana Bread Oatmeal Pancakes or my Nana's Cinnamon Buns. If you're in the mood for a love day beverage, I highly recommend a Red Lotus Martini (or two) or a big glass of Red Wine Sangria.
Cooking together is so romantic (in my opinion). Get in the kitchen with your significant other or your friends and make some heart-shaped pizzas with this Whole Wheat Pizza Dough. For a festively colored side dish, try this creamy and dreamy Beet Risotto.
Sweet treats? These Red Velvet Sandwiches are delicious and easy. If you've got a little more time on your hands, make some decadent Rice Pudding. Or Homemade Snickers Bars. Or Bourbon Pecan Pie Brownies. For something a little lighter, try Fruit Salsa and Cinnamon Chips. And diving into this Skillet Chocolate Chip Cookie might just be the most delicious thing you can do on February 14.
Happy love day, my friends. And remember to share some love, each and every day of the year. <3