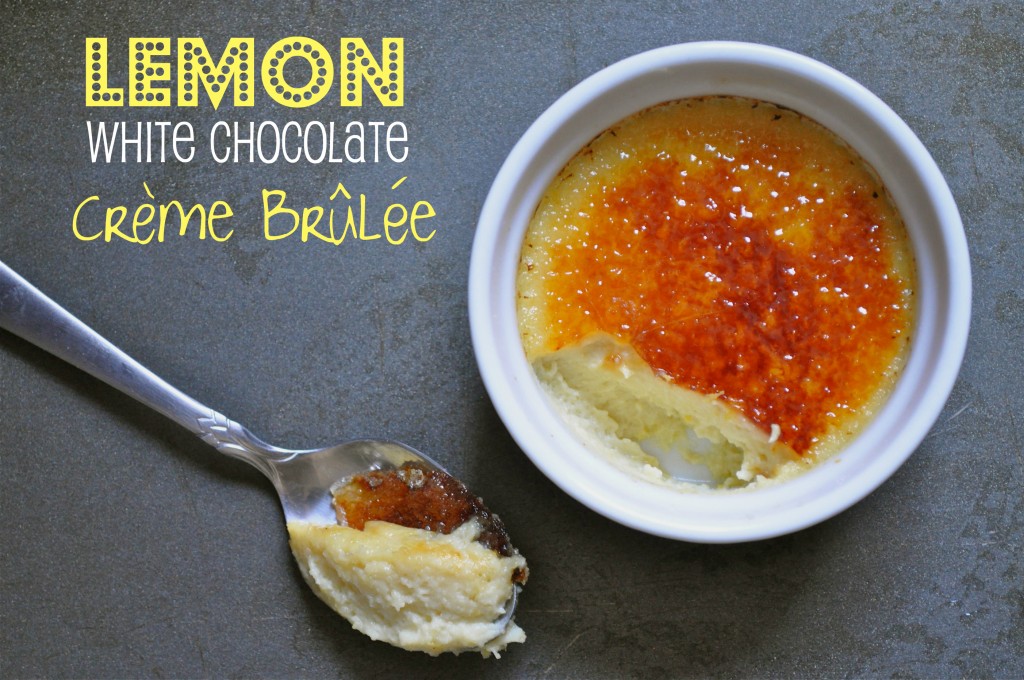 My love affair with crème brûlée started a few years ago. I was visiting my friend Sam, and her husband – Josh, being the dear (and very talented chef) that he is, had whipped us up a couple of pots of crème brûlée to enjoy with our wine. At the time, I wasn't so sure that I liked crème brûlée, having only eaten it a few times before, and feeling less than impressed with what I had tried. But being one who rarely (if ever) turns down a sweet treat, I dug right into that pot of creamy goodness. It was insanely delicious, what with the perfectly torched sugar crust on top that gave way to the luscious perfection below. I distinctly remember saying to Josh that very night – "You must teach me how to make this."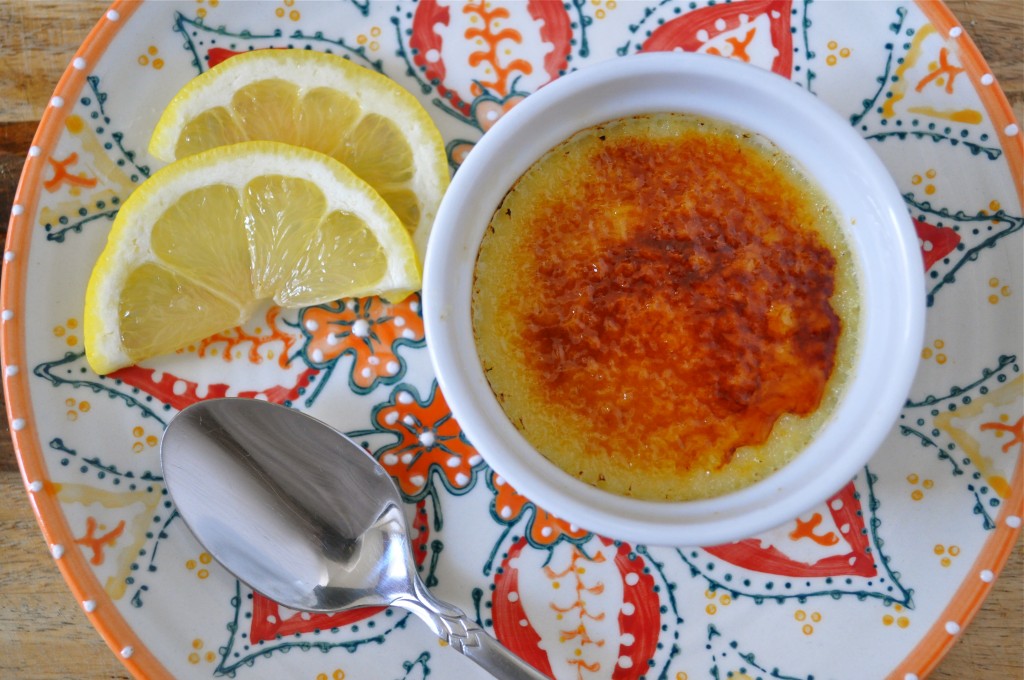 For I had tried to make crème brûlée once or twice before, but had encountered difficulty with getting everything to set up properly (crème brûlée soup, anyone?) and had never mastered that perfectly torched sugar topping. I didn't have the tools or the know-how, and had ended up with an unevenly burnt top, courtesy of my oven's broiler. It was never a pretty scenario.
Fast forward to several years later, and Josh and I finally made that lesson happen. I have made this recipe a few times since then, and it has turned out perfect every time. The recipe provides a great base for a variety of flavor combinations. Josh also made a dark chocolate raspberry version that was incredible. However, the lemon lover in me had to share this lemon white chocolate version.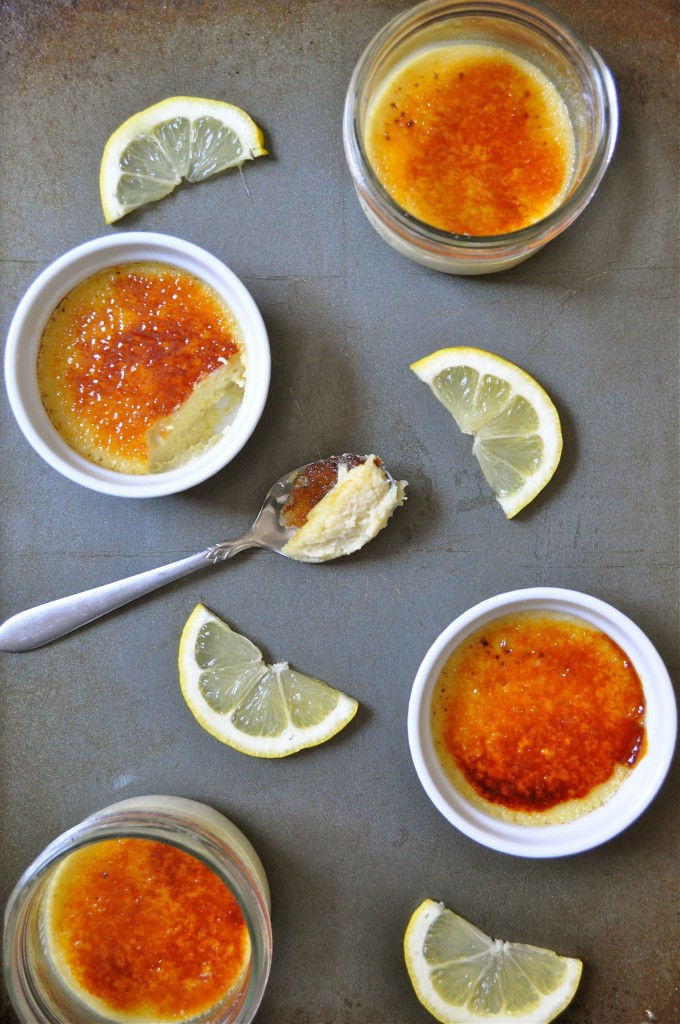 Thank you Josh for sharing your crème brûlée know-how! Now, onto the recipe…
I've written the recipe in detail, just to ensure that it's clear. Forgive me if this information or technique is not new to you. I've seen a variety of crème brûlée recipes out there, but this is my go-to. It's foolproof!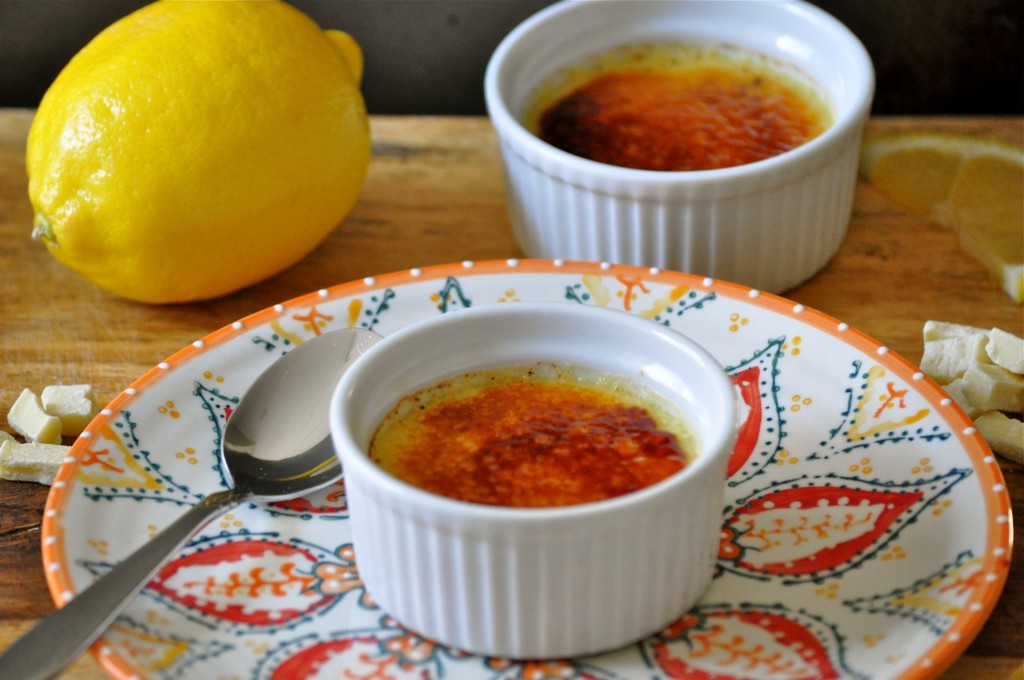 Lemon White Chocolate Crème Brûlée
This recipe makes enough to fill 4 small ramekins. It can easily be doubled or tripled, according to the number you require. Just remember to stick to the ratio of 5 egg yolks for every cup of whipping cream. As I mentioned before, this recipe is a great base for other flavor combinations. For example, for a dark chocolate raspberry version, sub in dark chocolate for the white chocolate and omit the lemon. Drop spoonfuls of smashed raspberries into the ramekins pre-bake. Also, the most important step is the chilling process. Be sure to prepare this recipe the night before you wish to serve it, so that the crème brûlée has about 24 hours to chill thoroughly and properly set. 
1 cup whipping cream
5 egg yolks
1/4 cup granulated sugar + more for topping
1 TBSP. vanilla
1/2 cup white chocolate pieces
4 lemons, divided
Preheat the oven to 325°F. Place the four ramekins (or shallow jars) into a baking dish.
In a small saucepan, add the whipping cream, white chocolate pieces, 1 tsp. fresh lemon juice, and the rind* of two lemons. Place the saucepan over medium heat. Stir regularly, and remove from the heat just when the mixture begins to bubble around the edges. In the meantime, in a medium-sized bowl, whisk together the egg yolks, sugar, and vanilla until pale. Very gradually, add the cream mixture to the eggs, stirring constantly. Do not add the cream too quickly, as you are trying to temper the eggs (not scramble them!). Strain the mixture into a bowl (or a large measuring cup with a spout, for ease of pouring) and discard the pieces of lemon rind. Zest the remaining two lemons and add the zest to the cream, stirring to combine. Divide the mixture evenly between the four ramekins.
Place into the oven and then very carefully pour boiling water into the baking dish, until it reaches halfway up the sides of the ramekins. Be careful not to splash any water into the ramekins. Place a cookie sheet over top of the baking dish (to cover). This is optional, but will prevent the tops of the crème brûlée from browning. Bake for about 20-25 minutes, or until the ramekins are almost set, and only a wee bit jiggly in the center. Cool on the counter, and then cover and refrigerate overnight (about 24 hours).
Just before serving, sprinkle the top of each ramekin with about 1 tsp. of granulated sugar. Use a blow torch to carefully melt and brown the sugar on top. Enjoy!
*Using a sharp knife, remove the skin of the lemon in large pieces, avoiding the pith (the white part, which is bitter) as much as possible.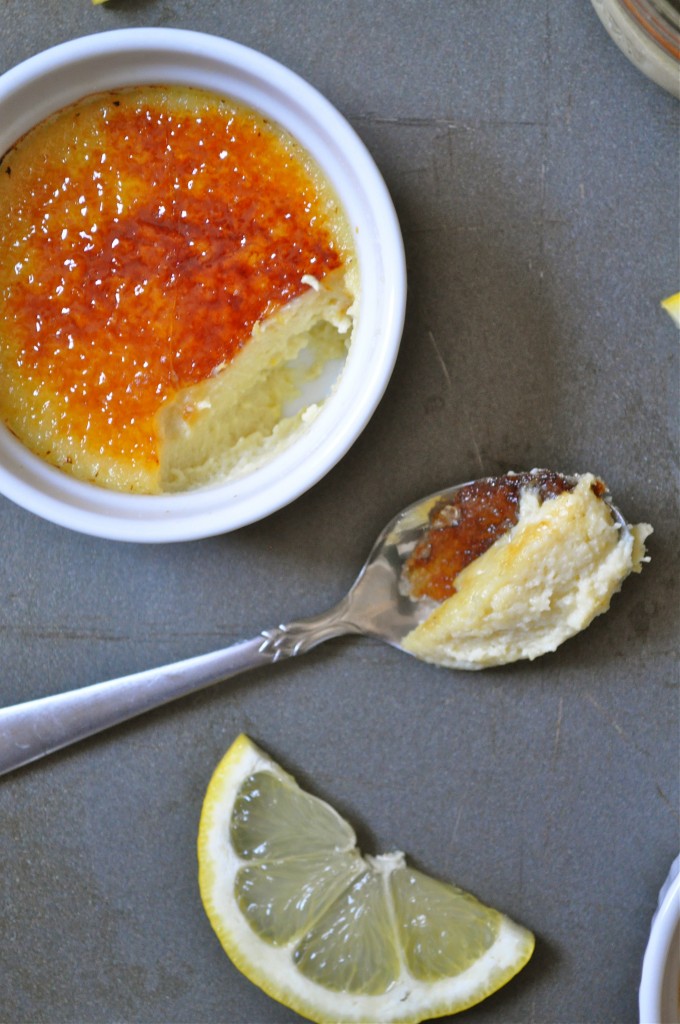 Hope you're having a great week, friends!