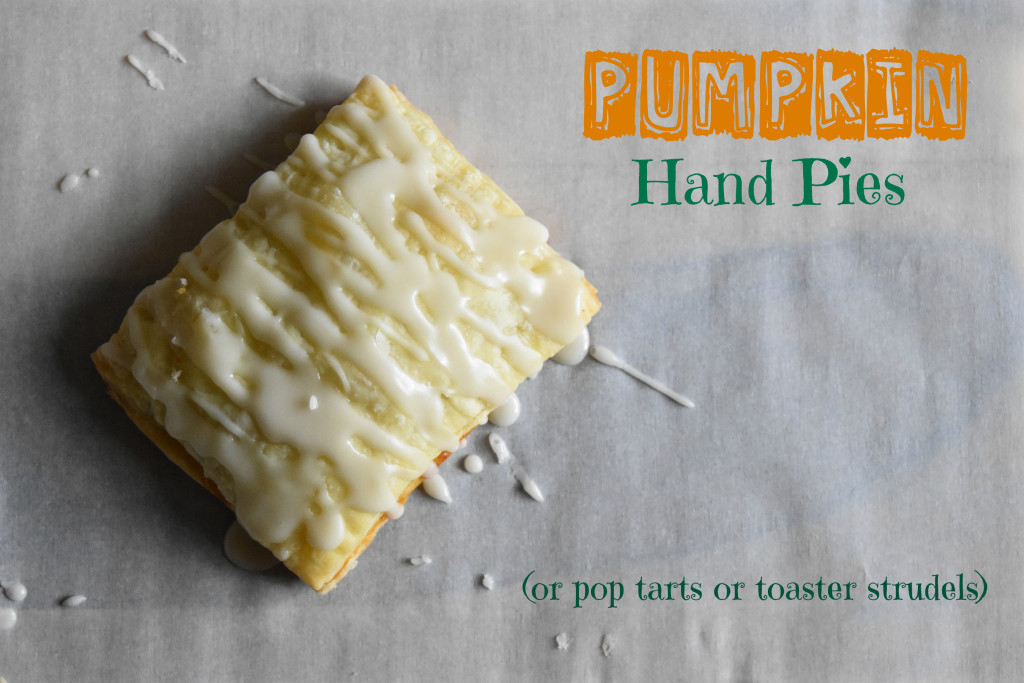 Hand pies. Mini pies. Pop tarts. Toaster strudels.
I wasn't sure what to call these little gems of pastry stuffed with pumpkin and spice. Hand pies seemed most appropriate because they're mini pies that you can most definitely hold in your hand. They're flakier than pop tarts, and while they do remind me a little of toaster strudels, I'm not sure I'd feel comfortable putting one in the toaster. However, you most certainly should eat one of these hand pies for breakfast, alongside a strong cup of coffee or tea, because no day that starts with pie is going to be a bad one. It's just science.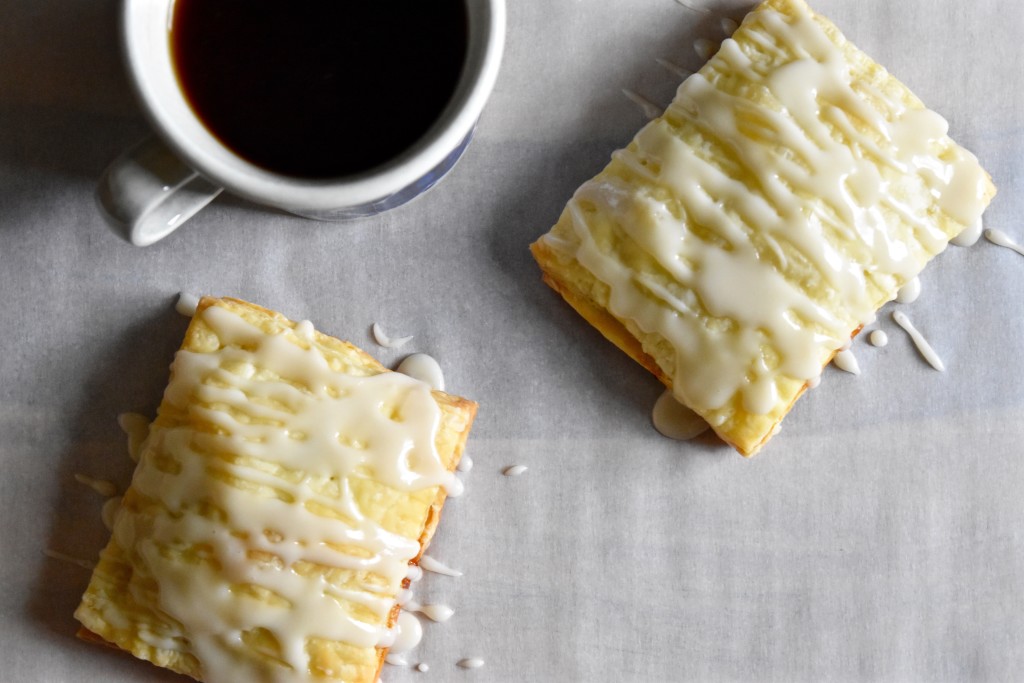 You guys, these hand pies are so flaky! Their flakiness is owed to the all-butter crust that has become my go-to crust recipe ever since I first tried it. The dough is so manageable and easy to work with. We have Deb from Smitten Kitchen to thank for that. Don't fear the dough, it's friendly and won't give you a hard time. Oh, and there's no need to be perfectionists here. I mean, take a peek at the photo below. The perfectionist in me was having a near meltdown, but I just had to tell her shut her face. The good news is that the crust layers will melt into each other and puff up a little during their stint in the oven and no one will be the wiser. Magic!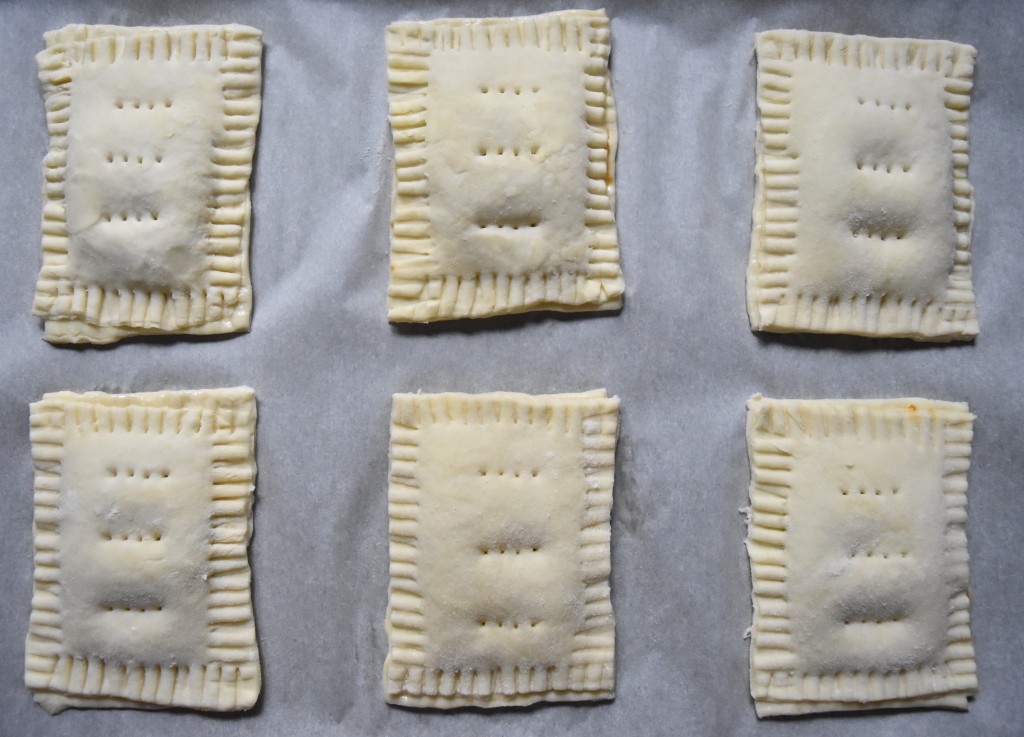 Now that we are really truly into Fall, a pumpkin filling felt like a must. However, I don't doubt that these hand pies would taste delicious filled with whatever your little heart desires. So if pumpkin isn't your thing, change it up. Do what you want!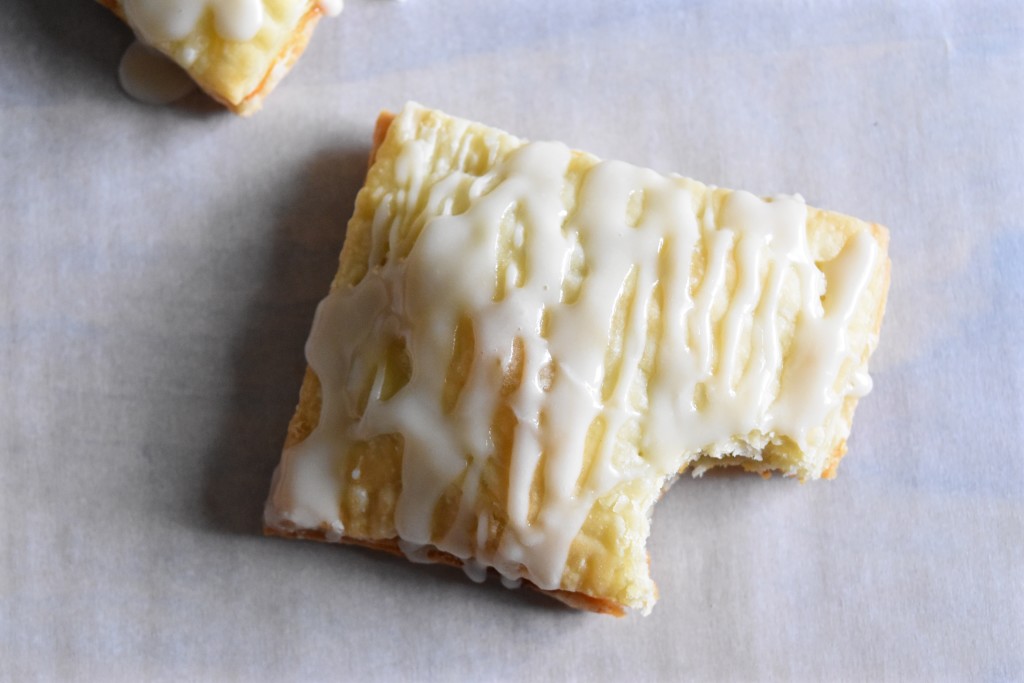 I made these pies a couple of weeks ago when my cousin was visiting from Ontario. She's kind of a pie crust junkie – meaning, she'd gladly eat the pie crust and leave the pie filling on her plate. I figured the crust to filling ratio of these pies would really float her boat and I was definitely right. In fact, everyone loved them. Sharing food that you made with your own two hands with people is super fun and amazing, but when they really love what you share, it's kind of the best.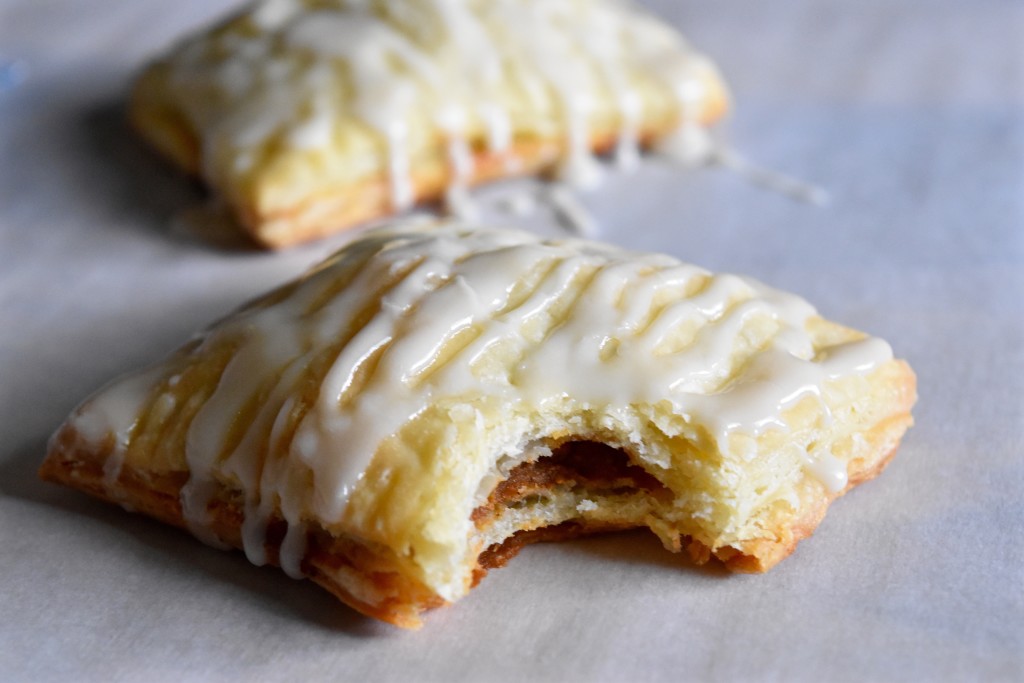 Pumpkin Hand Pies (crust from Smitten Kitchen, filling and process from Joy the Baker)
This recipe will make 9 pies. However, you may have some dough left over, in which case you can try to make a couple of extra pies, or bake up the pie scraps with a little bit of cinnamon and sugar. (Totally delicious). Feel free to change up the filling if pumpkin isn't your jam. I think any fruit would work well here, and I've kind of been dreaming about a banana/Nutella combination.
For the crust:
2 1/2 cups all-purpose flour
1 TBSP. sugar
1 tsp. salt
1 cup (2 sticks) cold, unsalted butter (cut into cubes)
Cold water
For the filling:
3/4 cup pure pumpkin
1 large egg
1/2 tsp. cinnamon
1/4 tsp. ground ginger
1/8 tsp. ground cloves
1/8 tsp. ground nutmeg
1/4 tsp. salt
1/3 cup granulated sugar
+1 egg (beaten) for sealing the pies
For the glaze:
1 cup powdered sugar
1/2 tsp. vanilla
2 TBSP. milk
To make the crust: Fill a one-cup liquid measuring cup with cold water and add a few ice cubes. In a large bowl, combine the flour, sugar, and salt, and whisk together. Add the butter and start cutting it into the flour mixture using a pastry blender. Once you have a coarse meal, add about 1/2 a cup of cold water. Using a spatula, start to bring the dough together. Add more water as needed – you'll probably need at least another 1/4 cup, and gently knead the dough to bring it together. The goal here is to minimize the hands-on time on the dough, so as not to melt those lovely little chunks of butter that are dispersed throughout (they are going to make the dough deliciously flaky). Divide the dough in half, press into two discs, and wrap tightly in plastic wrap. Refrigerate the dough for at least an hour or two, but preferably overnight.
To make the filling: In a small saucepan, heat the pumpkin and spices over medium heat, just until fragrant. Remove from heat and transfer to a medium bowl. Whisk in the egg, salt and sugar and refrigerate while you roll out the dough.
To assemble the pies: On a well-floured surface, roll each disc of dough into a 9 x 12-inch rectangle. I used a measuring tape to make sure I had a uniform rectangle. Cut each side into thirds, creating 9 (3 x 4-inch) squares. Refrigerate the first set of squares while you roll out the second disc of dough. We gotta keep that dough cold!
Brush the first set of squares with the beaten egg. Spoon about 1 TBSP. of the pumpkin mixture into the centre of each square. Top with another square of dough, and seal the edges with a floured fork. Use the fork to create vent holes in the tops of each pie. Place the pies on a cookie sheet covered with parchment paper.
Put the pies back in the fridge while you preheat the oven to 350°F. Bake for about 30 minutes, or until golden brown on top.
Combine the glaze ingredients. Drizzle over the pies once they have cooled. Enjoy!