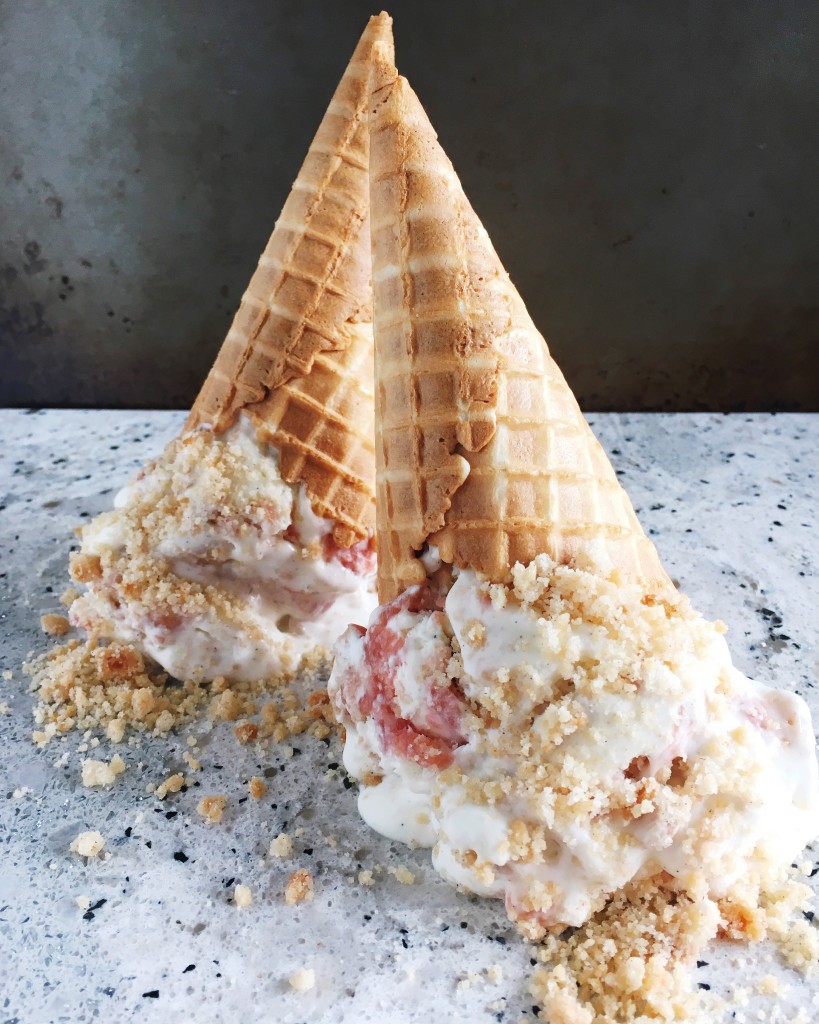 Well, hello July!
The last few months have flown by in a flurry of boxes, trips to the eco-station and Good Will, buying furniture, and unpacking. I always forget just how much I detest moving until I'm right in the thick of it. It's amazing just how much stuff one can accumulate after living in a space for a few years and how much crap can fit into the tiniest nooks and crannies of a home.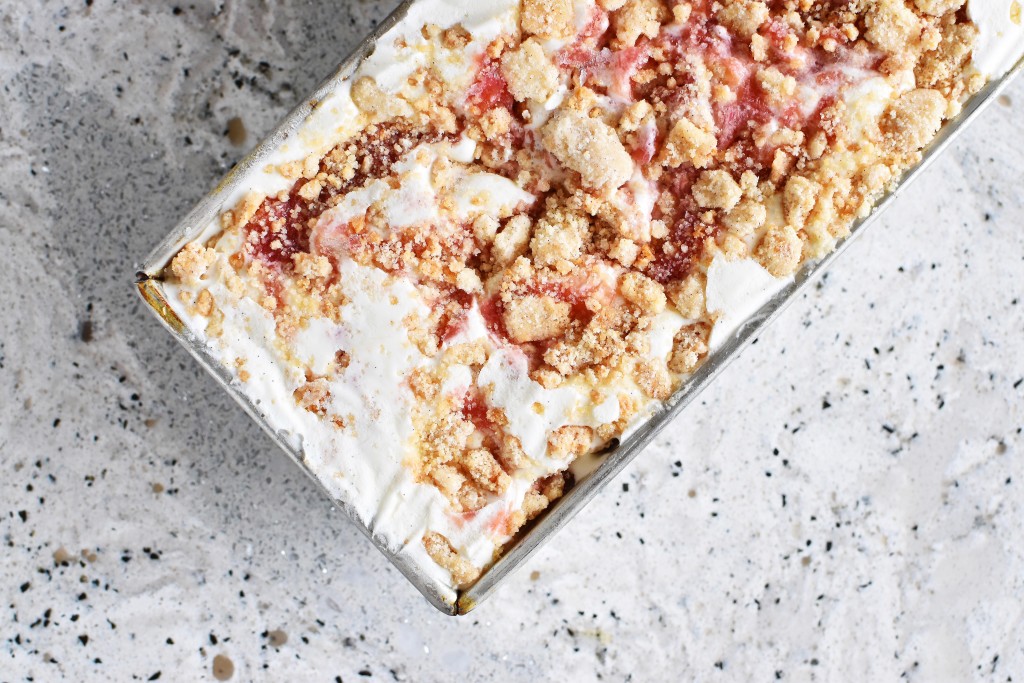 However, all annoyances aside, we moved into our new home in the middle of May and we are completely in love with it! The house is still coming together, we are still organizing and setting up particular rooms, but we are slowly getting there. The new place has so much more space and light than either of us are used to, and it has been really fun (and a bit overwhelming) to start to make it our own. Blending the styles of two different people certainly has its challenges, but thankfully my love and I are both pretty laid back people. Plus, he can totally sense when he's fighting a losing battle and leaves the final decision to me. (What can I say, the man is a saint.) The fur children are also adjusting, but I'd say overall they love their new backyard and don't seem to be having any difficulties with making their mark on the new space (and by mark I mean pee spots on the lawn and scratches on the hardwood floors). They have certainly added a bit of, erm…character to our home.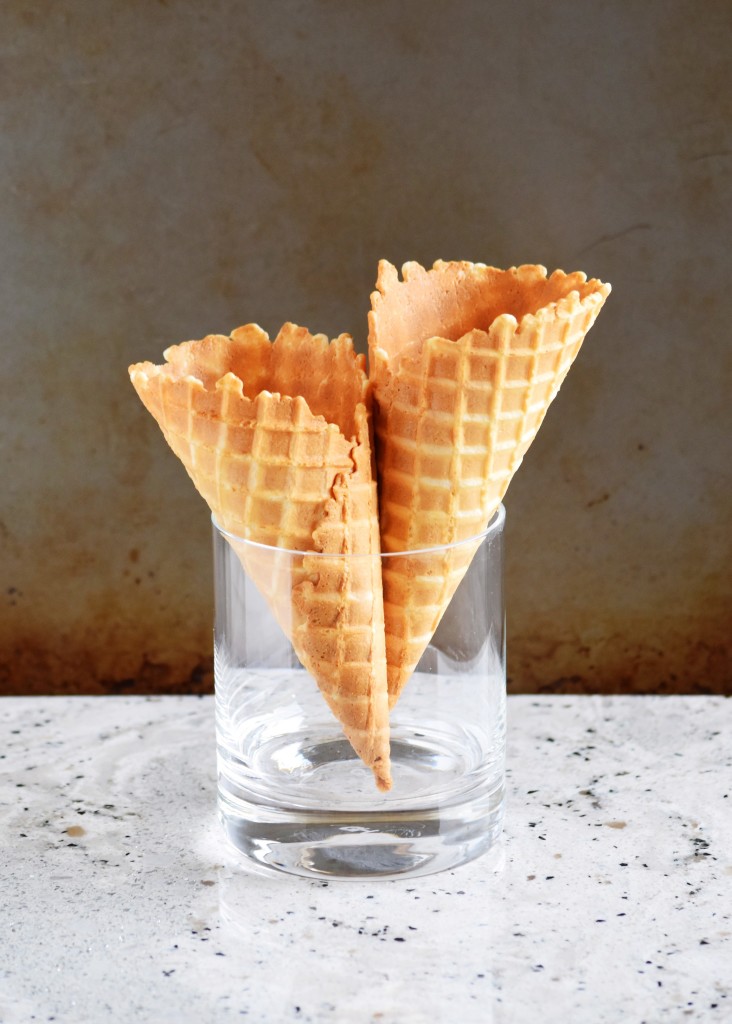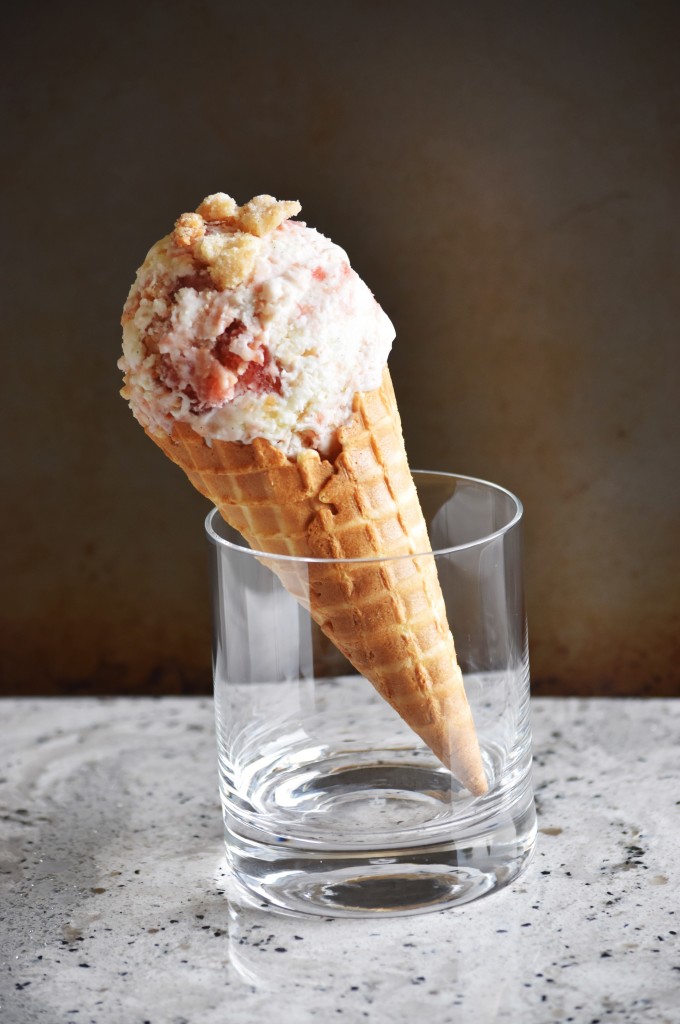 As soon as we moved in I was itching to make use of the kitchen. So much counter space, so much light! It's wonderful. And just when I thought life couldn't get any better, I discovered that our backyard has a rhubarb plant that is practically the size of a small car. Naturally, I am in heaven. I have already made several batches of rhubarb strawberry jam, rhubarb coffee cake, rhubarb compote, and several rhubarb berry crisps. And my latest creation: this rhubarb crumble ice cream. Aka. heaven on a spoon.
You start with a creamy vanilla base. I used this base from my peach cinnamon swirl ice cream from a few summers ago, but added a vanilla bean for a little oomph. Then you make a quick and easy rhubarb compote, bake up an addictive cookie crumble, and swirl it all together. The end result is basically rhubarb crumble à la mode, and you might just find yourself unable to stop eating the stuff. Plus, how pretty is that pink rhubarb swirl?!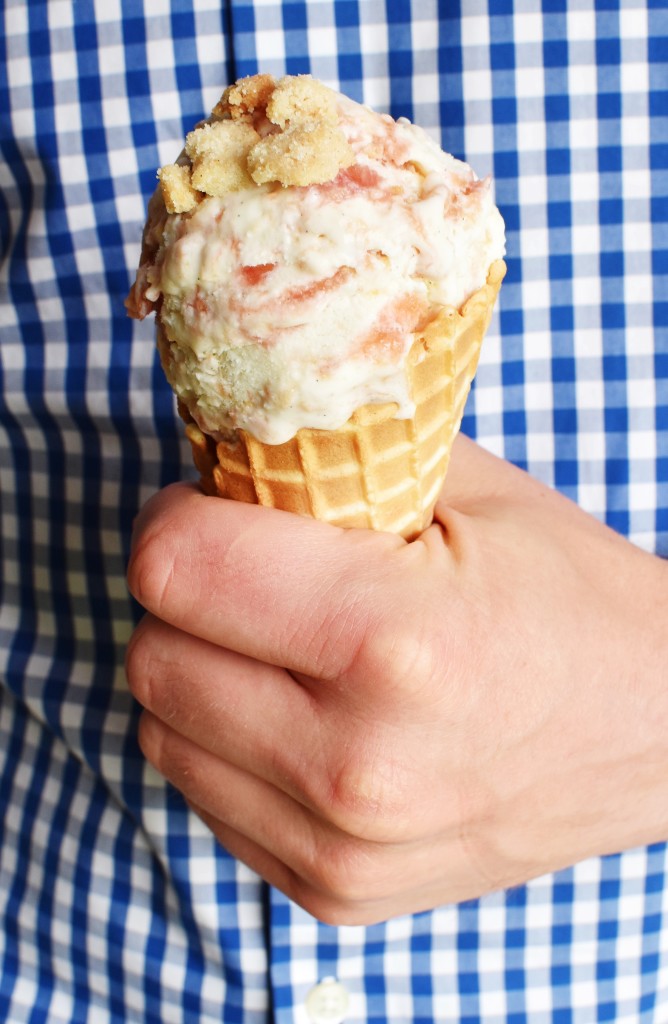 I know I've said it a million times over the past year or so, but now that we are finally getting settled, I really do hope to be able to pay a little bit more attention to this blog. I've got so many recipes that I'd like to share. It really is just a matter of carving out the time to do it. Wish me luck!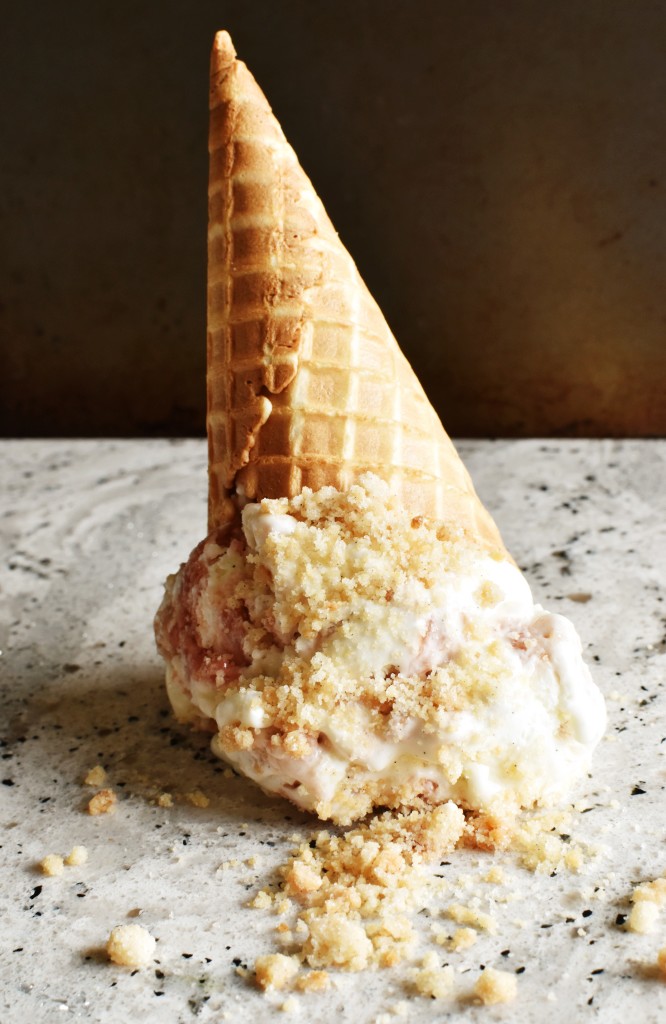 Rhubarb Crumble Ice Cream (ice cream base slightly adapted from saveur.com by Jeni Britton, and cookie crumble from Take a Megabite)
For the ice cream:
2 cups whole milk
4 tsp. cornstarch
1 1/4 cups heavy cream
2/3 cup sugar
2 tbsp. light corn syrup
1 vanilla bean, scraped out
1/4 tsp. salt
3 tbsp. cream cheese, softened
Combine 1/4 cup of the milk and the cornstarch in a small bowl and mix well; set slurry aside. In a large saucepan, whisk together the remaining milk along with the cream, sugar, corn syrup, vanilla bean, and salt. Bring the mixture to a boil over medium-high heat. Cook for 4 minutes, then add in the slurry. Return to a boil and cook, stirring, until thickened, for about 2 minutes. In a large bowl, combine the cream cheese with about 1/4 cup of the hot milk mixture and whisk until smooth, then whisk in the remaining milk mixture. Cover the bowl and refrigerate until the mixture is chilled, or overnight. Churn the ice cream in your ice cream maker according to manufacturer's instructions until it has the consistency of soft serve (mine took about 25 minutes).
For the rhubarb compote:
6 cups rhubarb (approx. 8-10 stalks), chopped
1/2 cup sugar
1/2 cup honey
1/4 cup water
1 tsp. vanilla
Combine the rhubarb, sugar, honey, water and vanilla in a large saucepan. Bring to a boil, then lower the heat and simmer for about 20 minutes (the rhubarb will break down). Remove the pan from the heat and cool completely.
For the crumble:
1 cup flour
1 cup sugar
1/4 tsp. salt
1/2 cup (1 stick) butter
1/2 tsp. cinnamon
Preheat oven to 350°F. Line a cookie sheet with parchment paper. Whisk together the flour, sugar, salt and cinnamon into a medium bowl. Cut butter into flour mixture with a pastry blender until mixture resembles a coarse meal. Transfer to the prepared baking sheet, spread out, and bake for about 30 minutes, tossing every 10 minutes, or until golden. Cool completely.
Layer the ice cream, rhubarb compote, and cookie crumble in a container. Use a knife or spoon to swirl the layers together. Cover with plastic wrap and allow the plastic to touch the ice cream – this will help prevent ice crystals from forming. Freeze for at least 4 hours. Scoop and enjoy!
What are your favourite rhubarb recipes? If you've got a good one, please send it my way!