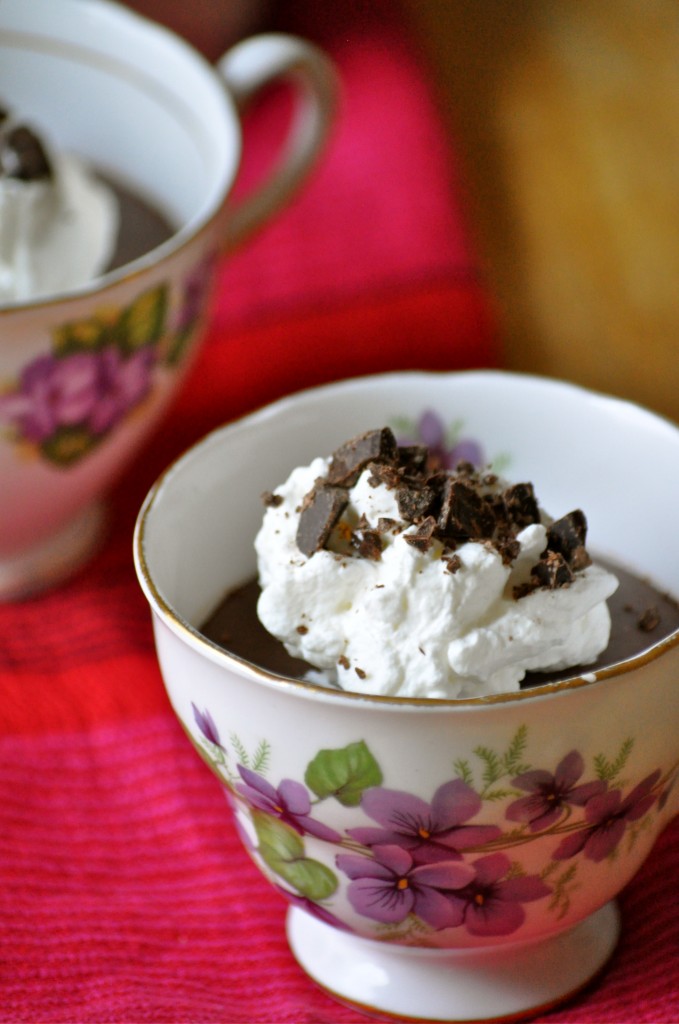 Happy Love Day, lovers!
Here we are again, February 14, Valentine's Day, the day of L-O-V-E! As promised, I'm sharing another chocolate recipe today. Behold these velvety chocolate pots! They taste just like they sound: rich and chocolate-y and oh. so. smooth. Like buttah, baby!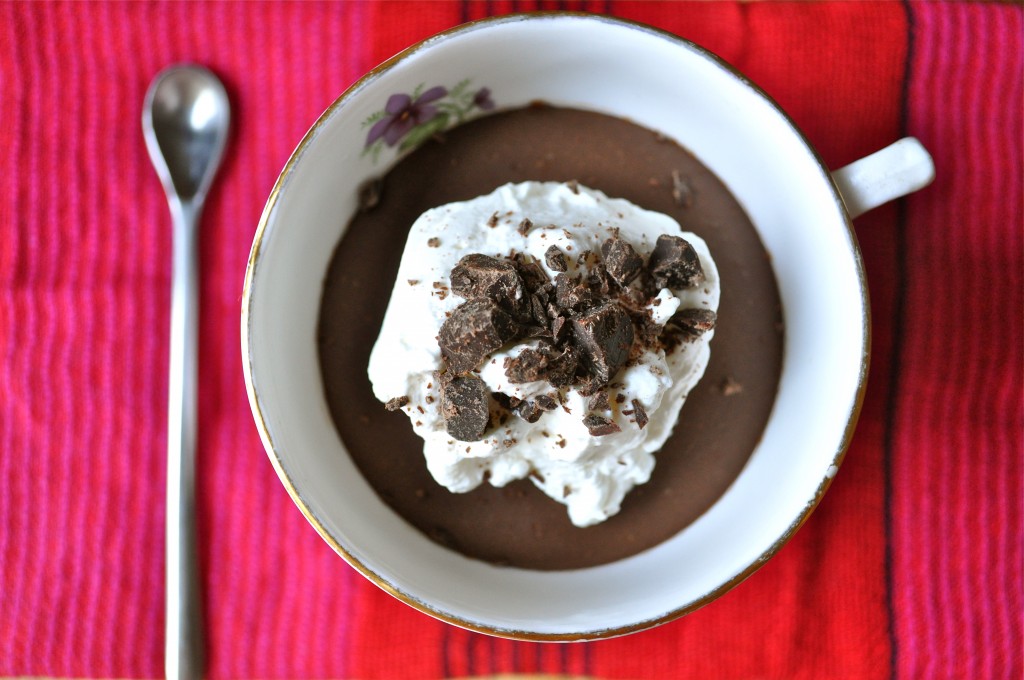 Maybe you're still undecided about your Valentine's Day menu with your honey. Maybe you're a big procrastinator (like me) and waited until the big day to pick a sweet and decadent treat to celebrate the occasion. Or maybe you don't give a flying fart about Valentine's Day, but you have a chocolate craving that you just can't curb. Whatever the reason, or even if there is no reason at all, let's all enjoy these velvety chocolate pots together, mmmk? They're super easy to whip up – we're talking less than 5 minutes – and mega delicious.
I'll bring the chocolate, you bring the wine, and let's all just celebrate the wonderful thing that is love. I'm grateful to call you all my valentines. Now go tell your favorites how much you love them! <3
Super Easy Velvety Chocolate Pots (adapted from The Pioneer Woman)
Makes 4. This recipe is easy to halve or double, depending on the number of servings you require. You can also switch up the flavor by using flavored coffee, different liqueurs, and different kinds of chocolate (ie. milk vs. dark). I used Madeira wine for my liqueur and vanilla macadamia nut coffee. Experiment away!
6 ounces dark chocolate (~70% cocoa), chopped
2 eggs
A pinch of salt
1 TBSP. liqueur (optional)
1/2 cup very hot coffee
In a food processor or blender, combine the chocolate, eggs, salt, and liqueur (if using). Blend until well mixed. With the food processor or blender still running, slowly add the coffee and blend until smooth. Pour the mixture into four 4-ounce ramekins (or tea cups, if you want to get fancy), and refrigerate until cold and set (about 4 hours). Top with whipped cream and more chopped chocolate. Dive in!