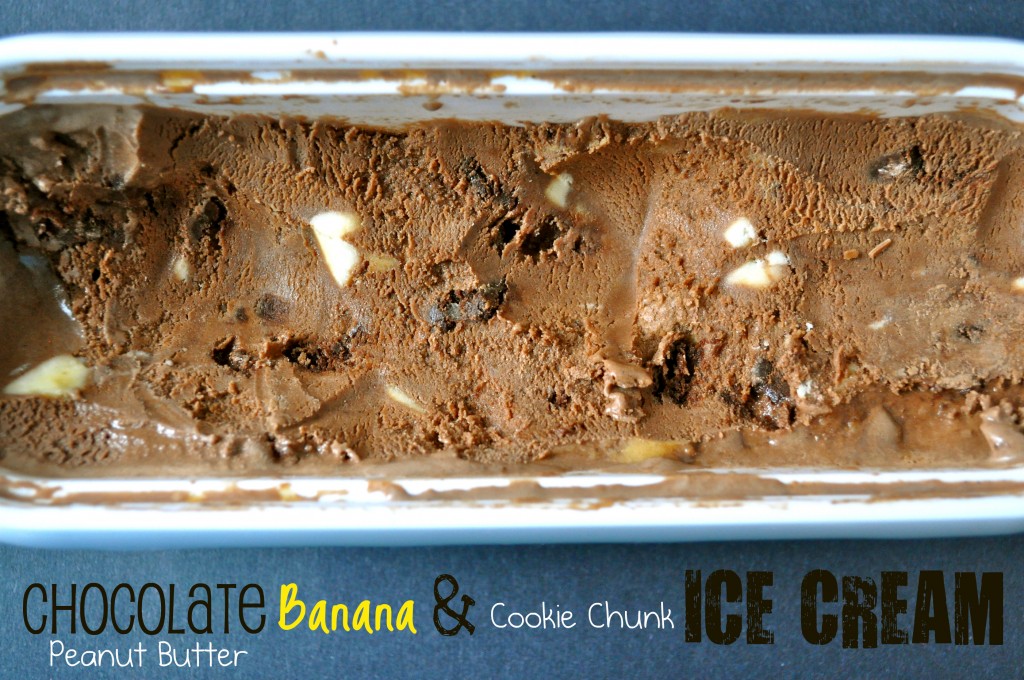 Friends! Hello! How are you?
Please forgive me for my absence over the past few weeks. Things got a little hectic there for a while, I got a little tired, and this ol' blog was forced to the back burner for a wee time. But, I spent the weekend in the kitchen and I have a batch of recipes to share with you, so let's get to it!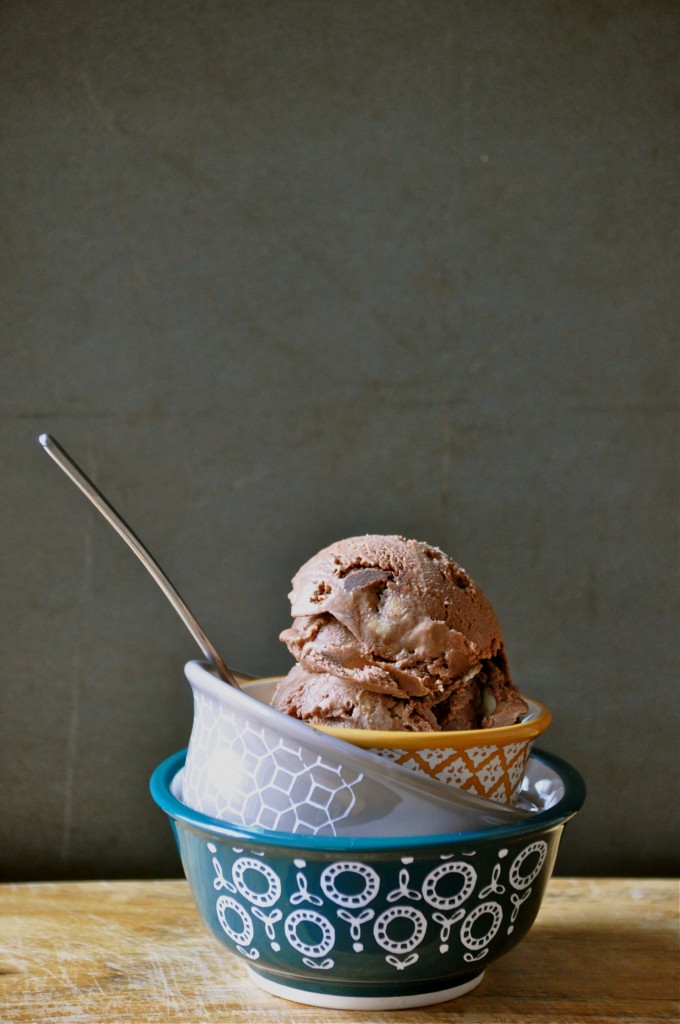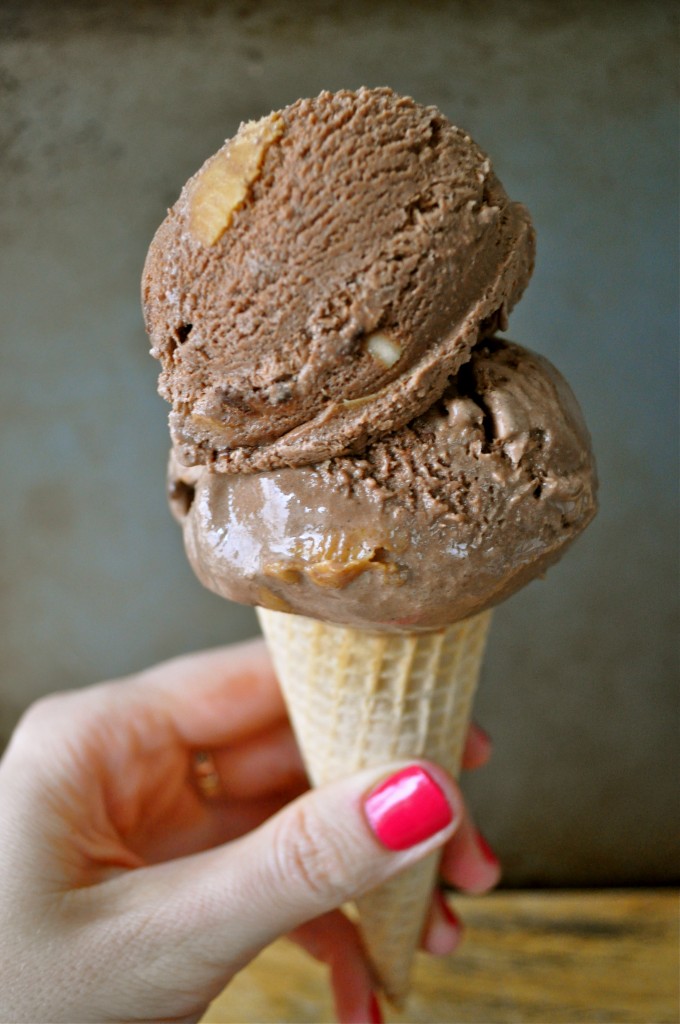 This ice cream. Oh, this ice cream.
I'm no purist when it comes to ice cream. I like my ice cream trashy. Full of different flavors and textures, especially big chunks of chewy cookie. I may or may not dig around in the container in search of the chunky bits. Except that I totally do. This ice cream has a creamy chocolate base that gets all trashed up with swirls of peanut butter and chunks of banana and chocolate cookies. I mean?!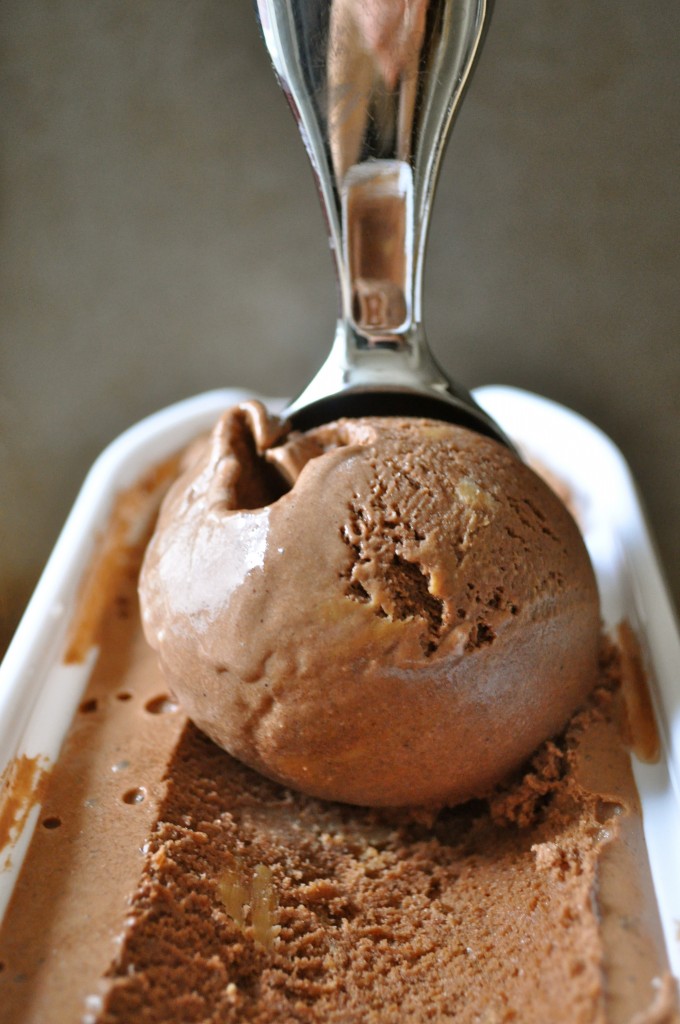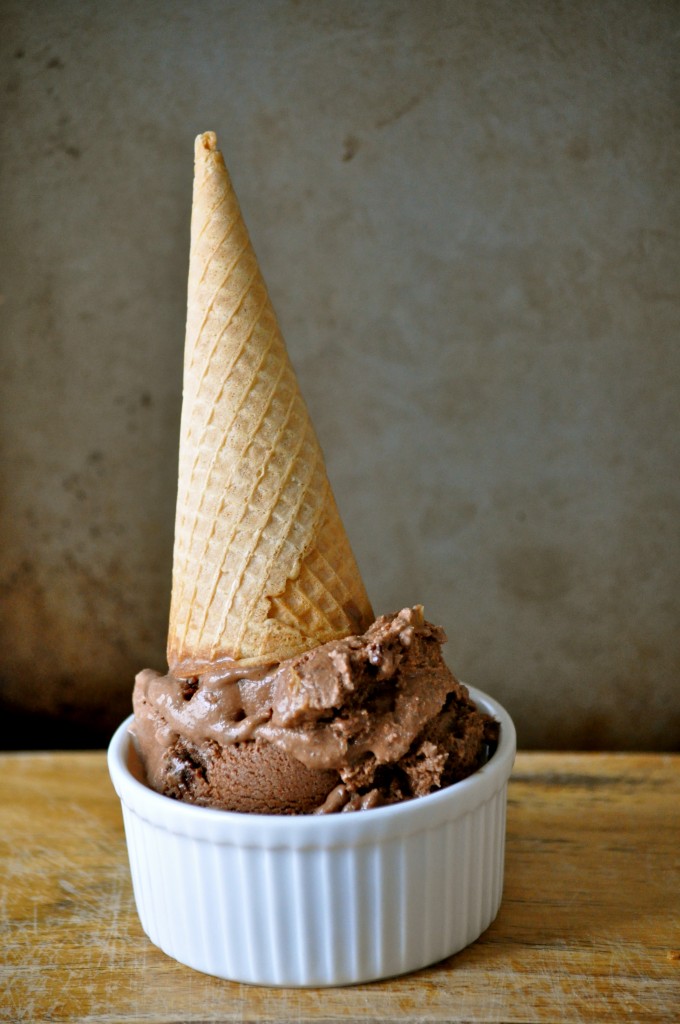 Let's just say that after having my first taste of this ice cream, I promptly shared it with anyone who was willing to eat it, simply so that I wouldn't devour the whole thing myself.
Despite the fact that we're dealing with more cold temperatures and another round of snow, I know that Spring is around the corner somewhere. So I'm just going to keep making ice cream and margaritas and pretend that it's already here. If we believe it, it will come!
Chocolate Peanut Butter Banana & Cookie Chunk Ice Cream
Chocolate ice cream base from The Kitchn, which was adapted from Jeni Britton. Makes just over 1 quart.
8 oz. good-quality semi-sweet chocolate, chopped
3 1/2 cups half and half
1 TBSP. plus 1 tsp. cornstarch
2 ounces cream cheese, softened (about 1/4 cup)
1/4 cup sugar
pinch salt
Mix-ins: 1 banana (chopped small), 1/2 cup chocolate cookies* (chopped), and about 1/2 cup peanut butter
*I used these cookies (minus the centers) because I had some left over, but you can use any homemade or storebought chewy chocolate cookies.
In a small bowl, mix 2 TBSP. of the half and half with the cornstarch. Set aside.
In a large saucepan, combine the remaining half and half with the sugar. Bring the milk mixture to a boil and cook over medium heat until the sugar dissolves, about 4 minutes. Remove from heat, and gradually whisk in the cornstarch mixture. Return to heat, bring to a boil and cook over medium high heat until the mixture is slightly thickened, about 1 minute.
In a separate bowl, combine the chocolate and cream cheese. Pour just enough of the hot milk over the chopped chocolate and cream cheese to cover it. Whisk until the chocolate is melted and the mixture is smooth. Add the salt. Gradually add the remaining hot milk mixture and whisk well. Cover the mixture and chill completely, preferably overnight.
Pour the ice cream base into an ice cream maker and freeze according to the manufacturer's instructions. Stir in the banana and cookie chunks. Layer in a container, along with spoonfuls of the peanut butter (I microwaved my peanut butter for about 20 seconds to make it thinner and easier to work with), then swirl with a knife. Freeze for an additional four hours (or more) in an airtight container. Scoop and serve!